What are the best financial tips for a high school student?
What are the best financial tips for a high school student?
DebtConsolidationCare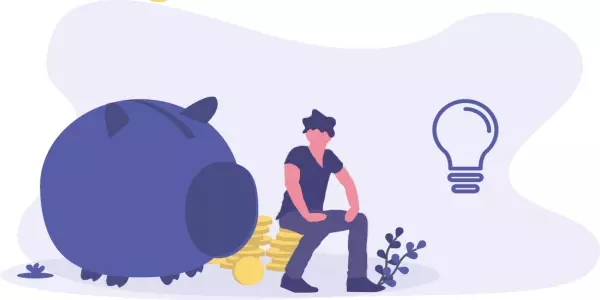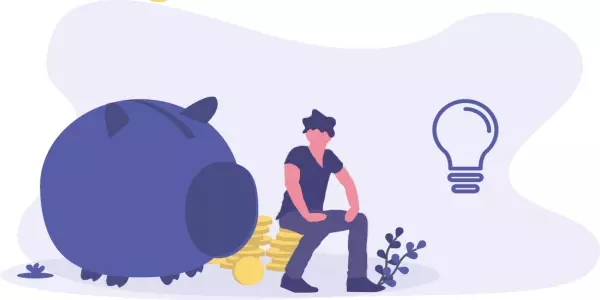 According to the market survey 2020 by the Council for Economic Education, there are only 21 states in our country where high school students are required to sign in a personal finance course.
So, it is quite clear why a majority of American students finished their graduation from high school without knowing a piece of single information about how to manage finances. Immediately after graduation, they opt for student loan debt to support their studies in college without knowing the outcome of their debt burden
So, to avoid such a situation, every high school student must learn some basic financial management skills. Whether students are going for further studies, going to start a part-time business, or join a service, they must follow some basic financial rules to manage finances.
Here are some best financial tips for high school students:
1. Open and manage a bank account
Students have options to choose from a variety of bank accounts. They should select the type of bank account that is suitable for them. They should contact a local bank to get all the information regarding the available options.
Being a student you should know that opening a bank account requires few charges depending on the type of account. Some banks may charge a regular monthly or quarterly maintenance fee. There might also be a fee if you don't maintain a certain minimum balance throughout the quarter. Many banks may charge a money withdrawal fee from ATMs.
Apart from that, you may have to bear a money transfer fee and an overdraft fee, if any. These charges can really affect your monthly budget if you do not pay attention to them..
2. Track your spending
One of the most important money management tips for high school students is they should know when and how to track their spending.
Students normally spend without thinking twice if they have enough money in their bank accounts. So, they gradually overspend and at the end of the month, they face issues with paying off credit card bills. Tracking your spending allows you to stop that issue, and you'll have an idea where your money was going for the last few months.
This way you are able to find places where you're wasting money.
3. Plan a budget
As soon as you start tracking your expenses for a month, you may also start preparing a solid budget. You must consider your spending pattern to prepare your budget. Once you know where your money is going, you can easily categorize your expenses in the direction you want to as per the amount and priority.
A solid budget is a sign of good financial health. Unplanned earning and spending money, without a proper budget, can't nourish your financial future. Being a high school student you must plan everything for a better life ahead. Without a proper budget, most students easily incur huge debts before they start working properly.
4. Establish your credit
It is important for high-school students to establish their credit as soon as possible. Being a student you may become an authorized user on a family member's credit card. By making on-time payments every month, you can help yourself to get this done. Another good option to build credit is by getting your own credit card and using it responsibly. But if you do not make bill payments on time or totally skip payments, in the long run, you'll ruin your credit score.
If you're unable to get an unsecured credit card, you can also opt for a secured credit card instead. You just have to deposit an initial amount in exchange for access to a line of credit on that card.
Paying your rent on time may also get you good credit. There are several services that will report your positive rent payment history to the credit bureaus. It can help you build credit even without a credit card or loan.
Students may opt for a credit builder loan through banks and credit unions. After the loan approval, the money will be deposited into a savings account, and can be accessed after paying it back fully. Typically, a credit builder loan is a secured loan which comes with a lower interest rate, compared to typical credit cards. The loan also provides the advantage of easy, periodic payments.
Avoiding mistakes, finding errors, and adding positive items on your report may also give a boost to your score. Once you build a good credit score being a student, you may also be able to apply for a home loan or car loan.
5. Start saving early for education
It is a great financial tip for high-school students. They should arrange money in the bank before entering college. Your parents might be funding your education or you might have achieved a scholarship. But, you may also save some money for college before you get into the college officially.
There are several big/small expenses associated with college. You might be trying to cope up with these expenses; so, make sure you save a decent amount of money apart from your normal savings.
You must talk to your parents about this to get some guidance. They can assist you to make the decision of how much money you're going to need and when. You can work part-time to arrange the required amount.
6. Opt for a decent insurance
During your high school term, you were covered under your parents' health insurance and car insurance. But, once you graduate and have your own car and home, it is important to get proper insurance coverage of your own.
Your parents might want to keep you under their health insurance coverage, so make sure you consult them as soon you decide to get new health insurance.
7. Protect personal information
When it comes to identity theft, high school and college students are the most vulnerable to this threat. As per the Javelin Strategy and Research students aged between 18 to 24 are on the high-risk list of any type of cybercrime, especially identity theft. Also, the average individual from this age range takes about 132 days to identify and report the fraud.
So, like any other responsible citizens, students also need to stay alert from such crimes. Being a student you need to protect your personal information by not sharing with anyone, whether known or unknown. You should refrain yourself from revealing your credit card PIN or banking password to a friend. You must not share your Social Security number online or via phone to anyone. Always keep your personal documents in a safe place where you can easily access them.
8. Minimize debt obligations
This is the most important financial tip for high-school students. With proper planning and effort, they can easily minimize student debts. There are few ways to do that:
Spend wisely - If your parents are funding your education or you have a scholarship, you should spend the money for your tuition, books, housing, and maybe appropriate food plans. You can buy old/second hand text books, having the unchanged syllabus, at a cheaper price. Use the saved money to buy new, expensive text books that you really require. You aren't supposed to spend that fund for social outings, expensive new clothes, luxury items, movies, drinking, or other non-constructive purposes. The less you spend on such items, the more you can save, and there will be less debit balance on your account.
Borrow only when required - Not every student has a fully-funded college trust. If you actually need a student loan, go for it. But it should be for your school expenses. Taking out more cash to fund your campus lifestyle is not appreciable. It could be a serious problem in the future. Remember, taking out too much student loan is bad. You should have limited funds in your hand, and use it only when you desperately need it, unless you want to increase your student loan debt burden.
Start a side hustle to increase income- If you are in debt and can't manage expenses other than your educational costs, a positive way to help yourself is doing a part-time job. If you have the chance, maintain a work-study balanced life where you can study hard and also earn money to make your monthly debt payments.
Follow a good debt pay off strategy - You can't consolidate federal student loans. But if you've taken out any private student loan, then you can consolidate the debt. In case of federal student loans, you may ask your parents to give you extra money directly into your account, if they can afford it without any hassle. Use that money to pay off federal student loan. Apart from that, you can also pay extra from your part-time job or from monetary gifts from other sources.
If you have high-interest credit card debts, you may opt for a balance transfer card and transfer your balances into the 0% APR card. Make sure you pay off the balance before the introductory period expires. If you have multiple unsecured debts, you may prioritize your debts and choose an effective debt pay off strategy such as debt snowball or debt avalanche, etc.:
Conclusion
You may find several financial tips that can help you to save money, reduce debts, and even to increase your income. But to find the best financial tips for high-school students, you have to put some time and brain into choosing what is best for you. :