41 Unique Christmas gift ideas that can amaze your loved ones!
41 Unique Christmas gift ideas that can amaze your loved ones!
Christmas eve is the biggest occasion for which we are eagerly waiting throughout the whole year. Considering the year 2020, and its impact on social, cultural, and economical life, people are desperately looking for a pleasant time when they can spend some quality time with their family and friends, keeping away all those worries. People are desperately looking for Christmas to share happiness and warmth, despite the mental/physical health issues and financial problems caused by the COVID-19 pandemic.
People, especially kids, are getting bored staying at their homes. They desperately need a reason to smile, and Christmas is the perfect time for that. The Christmas can bring back happiness and joy to their lives which has now gone due to the current Pandemic or the lockdown situation. Kids become more excited about Christmas rather than adults. For them, the most exciting thing about this Christmas is getting and giving amazing gifts.
There's no one in this world who doesn't love Christmas gifts. But if you wish to receive great gifts, you must also think of giving unique gifts to others. You may find multiple options to buy. But the difficult part is which one to buy and for whom? Do not expect that a gift for your father will be also suitable for your mother or sister!
So, to help you to decide some great and unique gift ideas, here are some of the good Christmas gifts that you may find suitable for different persons with different choices.
Amazing Christmas gift ideas for people around you
Initially, you may categorize Christmas gifts into 2 major categories and few subcategories. They are as follows:
Gender specific Christmas gifts
Age specific Christmas gifts
Let us dig deeper in those categories.
a) Gender specific Christmas gifts
It's simple to categorize gifts based on gender. But it is difficult to choose good Christmas gifts from many available options. Here you may get some probable options for both the subcategories and choose the best, funny, budget Christmas gifts this year.
1

Christmas gifts for men

There are multiple options available when you seek Christmas gifts for men. Let's check out some unique gift ideas:

Cooling Pint Glasses (HOST)

Once again you can find this classy gift on Amazon. It is the perfect gift for men who love to drink beer. With this set of freezable beer glasses, a person can be able to sip on a brewski while keeping the temperature between 43°F and 53°F a.k.a. the perfect temperature.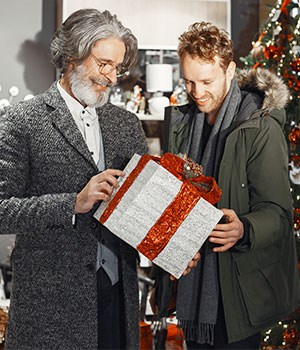 Wood Phone Docking Station (TESLYAR)
Visit Amazon.com and search for this item. This docking station will be a stunning gift for any man. This stand will help you to keep a phone, wallet, keys, and other important items fully organized and in one place. Most importantly, the docking station looks grand with a polished professional look.
Watch Club Gift Card (Watch Gang)
Watchgang.com is offering a gift card and subscription package where men can find and customize their favorite accessories. It might be leather, gold, diamonds, and so on. Brands including Armani and Fossi are also available here.
Men's Subscription Box (Sprezza Box)
It is a monthly subscription box full of goodies especially organized for men who like to dress up like a professional. Each subscription box comes with all the goodies that a man needs to have a polished look. Those goodies may include a leather watch, a leather wallet, an amazing silk tie, and a pair of dress socks.
Custom Vinyl Record Print (HarleyDogDesigns)
If you have a great collection of old long-playing records, send it to Etsy. They'll print a lovely message on it and make it a unique, customized gift. With the lovely color and message, it will be a perfect gift for a man.
---
2

Christmas gifts for women

Now let's talk about some options you may find while searching for Christmas gifts for women. These unique gift ideas might prove too useful and attractive for women belonging to any age.

Smart Yoga Mat

Women who like to be fit and healthy may like this item more than anything! If you gift this item to your woman friend, she will be benefitted. This yoga mat can be paired with Amazon Alexa to guide you through routines created by 'Women's Health' magazine. It also has many useful features, including a non-slip bottom layer and easy roll-up technology.

Essential Oil Diffuser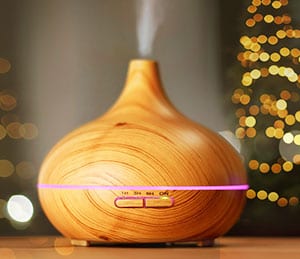 This is one of the best Christmas gifts for women. Women who love different perfumes can use their favorite essential oils with this stylish diffuser and spread aroma all over their houses.
Minipresso Portable Espresso Machine (Wacaco)
This handy gadget from Amazon.com can brew espresso coffee on the go, making it an easy, trendy, and useful gadget to get. Women who have a busy lifestyle and need a perfect cup of espresso to jump-start the day will love this one.
Travel Passport Wallet (Zoppen)
This gift can be picked up from Amazon. Women who're always traveling may definitely like this astonishingly organized wallet, specially designed to serve travel needs. It comes in more than 30 shades, has pockets for everything, and has RFID blocking shield material which is an excellent choice for keeping your credit card safe against theft.
Drawstring Cosmetic Organizer (INVODA)
Available at Amazon.com, it is meant for women who always include new, trendy beauty products in her collection. This organizer will help them to maintain their glam kit perfectly and with ease. This drawstring bag has plenty of pockets where a woman can neatly store her makeup, even when she is traveling.
Actual Handwriting Bracelet (IMEJEWELRY)
You may buy this item from etsy.com. You may send a close-up picture of a handwritten message, and the makers will craft the bracelet into a personalized masterpiece that a stylish woman can cherish all along.
---
3

Christmas gifts for boys

There's a little difference between the items you should select while choosing christmas gifts for boys and adult men. So, you should look closely and pick up gifts keeping the person in your mind.

Hoverboard with LED Lights (SISIGAD)

For the boys, especially for those who are above 10, it is the coolest gadget ever! This light-up hoverboard will be the greatest playmate for any boy who likes fun and thrill altogether. You can grab this item from Amazon with special discounts.

MERGE Cube (Merge)

This is a newer and modified version of the old Rubik's cube. The MERGE cube will allow you to hold a hologram in your hand once it's connected to a smartphone app (included). This item is best for boys over 5 years.

Electronic Piggy Bank

This is one of the best Christmas gifts that you may bring home for your boys. There's nothing better than boosting your boys to grow good spending and saving habits. This mini electronic piggy bank will help them to understand the value of money in our lives and will encourage them to make the right choices on their finances.

Dungeons & Dragons Adventure Begins (Hasbro Games)

It is one of the most popular board game franchises and offers shorter, faster gameplay for those who are new to D&D. This cooperative board game will push your boys into a fantasy adventure that is loved by adults. Popular web series 'Stranger Things' fans are very much familiar with this game. So, for them, this game will be a gold mine!

Digital Watch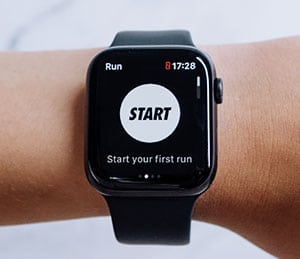 Amazon offers a great range of such wristwatches, which are designed especially for boys, ages 6-15. You can search and choose the best digital watch as the best Christmas gift for your boys.
Nintendo Switch Lite (Nintendo)
It is one of the best gaming devices for boys who love to play video games. It is a portable gaming device, lightweight, trendy, and best for 8+ boys. You may also think about the newly launched PS5 (Playstation 5), but it might be a costly alternative, compared to this option.
Big Art Set (Xonex)
If your kids have an interest in arts, you may choose this item for your boys. It includes 18 colored pencils, 16 fine-point markers, 18 crayons, 14 oil pastels, eight watercolor cakes, two paint brushes, two drawing pencils, and a sharpener and eraser. Boys who love painting and related stuff can be thrilled by getting this kit from you. So, hurry up and grab this option asap.
---
3

Christmas gifts for girls

Now let's focus on the options regarding christmas gifts for girls.

Phone Crossbody (KUKOO)

This gift is specialized for your girl(s) if she owns a smartphone. Whether she has an iPhone 7 or 11 Max Pro, this crossbody bag can carry her phone plus 8 card slots to hold anything else she requires while going to college, party, or anywhere else.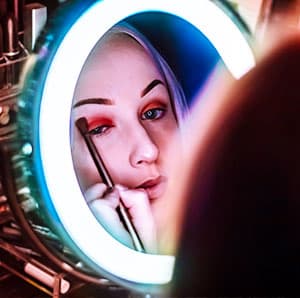 Makeup Mirror (Impressions Vanity)
It will look like a mirror with LED lights. But it also comes with a Bluetooth speaker, USB charger, and hands-free speakerphone. You may find it at Amazon.
Customized Drinking Tumblers (LaLaConfetti)
Girls will love this personalized tumbler to carry in class or the gym. You may choose from a variety of fonts, colors, and styles available.
Tiny Gold Initial Heart Necklace (Fettero)
This is a good Christmas gift for girls as this dainty gold choker looks trendy, stylish and the girls will love it forever.
Fleece Cropped Hoodie (Aviator Nation)
Once paired with matching pants, this cloth item can be mind-blowing for girls who love cool looks rather than sweet & glossy dresses.
Goal Getter Notebook (CopperandBrassPaper)
Girls may use this empowering notebook to take notes and write their goals, dreams, or personal thoughts. It might also be used for decorating desks.
Monthly Period Box (Ruby Love)
This is one of the useful Christmas gifts for girls. This kit comes with absorbent period underwear, pads, hacks, masks, and other little things that make blossoming as a woman safe and a little easier.
Now it is time to talk about the next category.
b) Age-specific Christmas gifts
Here we will be discussing those gift items that you may gift people considering their age differences. Let's have a look at the options.
1

Christmas gifts for kids

Soccer Goal (Franklin Sports)

Kids love soccer like any other outdoor games. This item also comes with a ball and pump. The colorful goalpost is the most interesting thing about this gift item.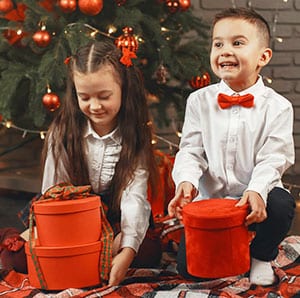 Stomp Rocket Ultra Rocket LED
A Stomp Rocket is a unique Christmas gift for kids. This item is equipped with an Ultra LED version that comes with its illumination. So, the kids can have a lot of fun with it. You just have to put batteries and the rockets will fly to a height of up to 150 feet.
Distressed superhero T-Shirt (Marvel)
If your kids are MARVEL fans then you may easily give them Avengers: Endgame printed, a distressed T-shirt of their favorite superhero. You have the option to choose from Captain America, Ironman, Hulk, Black Panther, Dr. Strange, Ant-man T-Shirts, and many more.
Color Chemistry Set (Crayola)
If your kids like science, then you may encourage them with 16 fun science experiments right-out-of-the-box. They may also get instructions for 50 total science activities that they can do with a few household items.
Coding Robot
Encourage your kids to learn coding at an early age with this amazing coding robot. It is recommended for ages 7+.
---
2

Christmas gifts for teens

Mahogany Soprano Ukulele (Kala)

If your teenage boy/girl likes music, and they want to learn how to play the ukulele, this Kala uke delivers quality mahogany at an affordable price. You may choose from Classic style, Hawaiian Island, Hawaiian Tattoo, or Spruce Top uke, as per your requirement.

Wireless Bluetooth Karaoke Microphone (BONAOK)

Your teenage boy/girl would love this Christmas gift as this microphone will help them to be a singing star at your home. Your kids can play their favorite songs from thousands of tracks using an app or their Spotify, iTunes, or Pandora account.

Drawing Tablet (Huion)

This Christmas gift for teens can help them to draw and transfer drawings right to the computer. Your kids can do multiple projects and part-time jobs by using this tablet.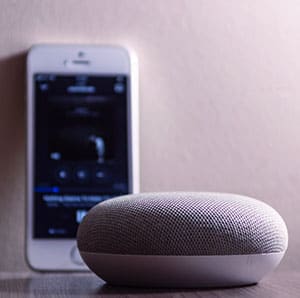 Bluetooth Speaker (Anker)
This lightweight speaker is cool and can be moved from one place to another. It uses Bluetooth to connect with the phone or laptop.
Beats Solo3 Wireless On-Ear Headphones (Beats)
These Beats headphones will deliver quality sound with maximum noise reduction.
---
3

Christmas gifts for elders

Seattle Candle (Homesick)

This candle is the best option to gift your old grandparents. Each candle is scented and spreads a sentimental, peaceful aroma, which is ideal for the elders.

Memory Foam Pillow

This is another good Christmas gift for elders. The Memory Foam Pillow offers comfortable support to the back. The unique shape and filling also support the head while you sleep. It will improve sleep quality, eliminate headache and neck pain.

Flawless Nu Razor (Finishing Touch)

This is best for people who are always in a hurry, especially adult men. This razor can be used directly on dry skin. You don't have to use water or shaving cream. So, whoever you give this item will be mind blown.

The Exercise Dress (Outdoor Voices)

This dress is specially designed for mothers or adult women. It is made with built-in shorts, breathable fabric, and a pocket. If you're looking for a good outfit that looks stunning and also good for every kind of workout, this is the dress you should buy for your mother. Its lightweight material and comfort make it the perfect dress for women.

The Mama Bear/Papa Bear Coffee Mugs

Each of the two Camping Style coffee mugs in this gift set can contain 13 fluid ounces. The mugs are safe for all beverages including coffee, tea, juice, hot cocoa, and more. So, give them to your parents this Christmas.

Comfy Bathrobes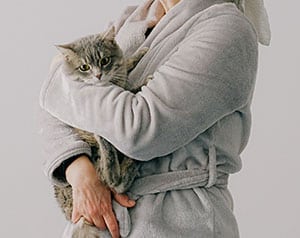 This is one of the most comfortable bathrobes you can ever buy for your parents or an elderly couple. The bathrobes are super soft and come in a comfortable shawl collar. You may choose matching robes of the same color or choose a color specific to their personality.
There is nothing more satisfying and pleasurable than buying good Christmas gifts for your loved ones. I am sure you'll definitely like all the options mentioned above. But, considering the current COVID-19 situation, I would also like to share some tips that may be helpful to decide Christmas gifts for your dear ones and help you to save money.
Tips to follow while purchasing gifts during a pandemic
Today, many of us are buying gifts online instead of visiting stores, so that we can avoid crowded places and maintain social distancing. Many of us have also decided not to buy gifts for their friends and family in person. This is caused by massive unemployment and a significant loss of jobs across the world.
During this difficult time, you might need to keep your emotions in control and spend as low as possible. You should buy cheap, budget-friendly gift items for your loved ones and save a lot from your shopping budget to pay off your debts.
Due to the current financial hardships, you might have incurred a significant amount of debt to pay your household expenses and other costs. To get out of that debt burden, you may need to consolidate your debts or choose the debt settlement option. To work with any one of these options, you will need a certain amount to pay towards the debt accounts every month. So, if you are able to save money from your Christmas shopping budget, you may easily put that money towards getting out of your debts!
But that doesn't mean people have to avoid this holiday and also forget about gift-giving and meetups with families and friends. With the proper safety measures and some useful tips, you may still enjoy gift-giving and holiday shopping in this COVID-19 situation.
1. Sign up for sale alerts to get the best deals
Due to the pandemic situation, many people have lost their jobs. So, saving money would be your prime concern while buying good Christmas gifts this holiday season. As a shopper, you may find good deals on kitchen appliances, home decor, furniture, and many more. To grab such deals you may need to set up a sale alert from different stores. For example - popular retailers such as Target will inform you about great deals via notifications and help you to stay on top of your Christmas budget too.
2. Select a gift which is needed right now
First of all, select the person for whom you want to buy a gift. Considering that person's likeness and need you should decide what to buy. People are spending a lot of time in their homes so it won't be harsh if you ask that person what he/she wants right now. Your gift should be unique and most importantly, useful. This way you may also be able to adjust your household budget for the holidays.
3. Shop mindfully and choose local stores
If you have decided to buy gifts from physical stores, then you should consider local small businesses, stores, shops dealing with handmade products, to buy gifts from. This way you may support small businesses in your locality and boost the economy. It's another way of making your gift feel special and personal.
4. Look out for extended Black Friday and Cyber Monday sales
Another good way to save money while shopping this holiday was the Black Friday and Cyber Monday 2020 sale. Since the days have gone, you might have missed the opportunity to get the most out of those Black friday and Cyber Monday deals. But don't worry. You may still look for some extended Black Friday and Cyber Monday deals offered by few retailers. Check online as well as in your neighborhood stores. You never know how much you may save from this last minute shopping as well as get the best gifts for your loved ones.
5. Select stores that offer free returns
While choosing Christmas gifts from online and local stores, you must know about the terms and conditions applied to every product. You may need to exchange or return a particular item due to various reasons. Shopping for others might become a challenge for you, and sometimes can be expensive if you buy wrong items. For example - you might give your brother a SAMSUNG MP3 player which he already owns since last year. So, you might have to return that item and buy a new one for him. If the store gives you a prompt, free online return it will be a great thing. If it doesn't, then your money will be wasted.
6. Create homemade Christmas gifts and save more
Last but not the least, nothing is more unique and amazing than homemade Christmas gifts, which you make on your own and give your dear ones. Practically homemade items can be divided into two segments:
Home-made delicacies
Homemade delicacies are great to give during Christmas eve. You can make homemade chocolates, fudge, Christmas cookies, truffles, and many more items. You may also bake gingerbread, shortbread, carrot pineapple sweet bread, etc., and use Christmas gift wrap before sending them to your loved ones.
Handmade crafts
You may create Christmas crafts and send them to your friends as Christmas gifts. There are multiple options available to create, such as Christmas cutout candle, embroidery hoop ornament, reindeer gift card holder, cross-stitch socks, filled glass ornament, and many more.
Conclusion
Christmas is the time of celebration, for which we wait from the very beginning of the year. No matter what financial or social situation arises, this gift-giving holiday season should be celebrated with unique gifts and happiness. Merry Christmas!