5 Appalling ways to squander away money during the festive season
5 Appalling ways to squander away money during the festive season The festive season can burn a huge hole in your pocket if you're not careful. In fact, it is estimated that people will spend as much as $750 on food, decorations, gifts, etc. during the festive season. People love to enjoy the festive season to the fullest. They want to forget about money during this time and love to buy presents for near and dear ones. This attitude makes people spend more than what they intend to do every year.
Some people do think that the festive season is just an excuse to forget good money habits. Well, this is certainly a good season to be less strict with your finances. However, too much liberty is not good for your financial health. It will make you spend a hefty amount of money.
5 Ways people often misuse money during the holiday season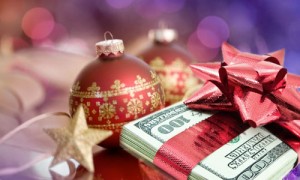 Check out the 5 ways in which people often waste money during the festive season. Make sure you don't commit these mistakes. After all, your motto is to not only enjoy the festive season but also spend the rest of the year happily.
1. Not planning a holiday budget: People often forget to create a holiday budget and end up spending more than their means. So, create a budget at the very beginning of the holiday season. Determine the amount you'll spend for shopping and eating outs. Make sure you don't exceed your budget.
2. Purchasing wrong items: You don't get the best deals on everything during the festive season. For instance, it is best to purchase cars on the New Year's Eve. You'll get good deals on cruises during the summer. As far as apparels are concerned, you can get good deals on them not on Black Friday, but on Cyber Monday.
3. Buying without checking price: Don't be so much caught up with the shopping frenzy that you forget to check the price of the commodities. Compare the price of every commodity. Find out which retailer is offering the best deal amidst the stiff competition. You can shop online to compare the price of the items easily.
4. Hitting the store without knowing what to buy: Stores are beautifully decorated with interesting goodies during the festive season. If you enter a store without having a shopping list, then chances are high that you'll get caught up with the shopping frenzy very easily. It will be very easy for you to give in to sales tactics of the store owners. You'll easily cross your budget and get into debt problems.
5. Not paying credit card bills: Various stores are offering items at a discounted price. You may want to buy all the things from the stores by using your credit cards. However, remember if you fail to pay the credit card bills, then you'll have to pay extra interests rates. You won't be able to save any money. Rather, you would end up spending all your money on credit cards.
If you would like to donate to charitable organizations during the festive season, make sure you don't give money to every person who is collecting money for a cause. Choose an organization and donate money. Make sure you donate an amount which won't let you cross your budget.