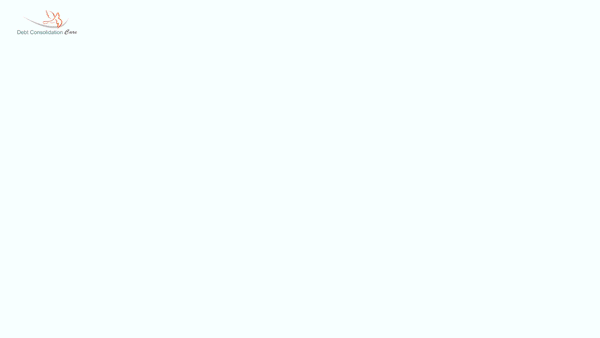 As you know, affiliate marketing is one of the keys and widely spread online industry of today. Approximately 15% revenue comes from affiliate marketing in all the digital industries. It has become the main source of income for many of webmasters, entrepreneurs, and bloggers.
People, who are still new to this powerful online source of income, to them, I would like to say affiliate marketing is an intermediary between affiliate partner who sells or provides leads for certain products/services and the merchant who accept leads or provides products/services.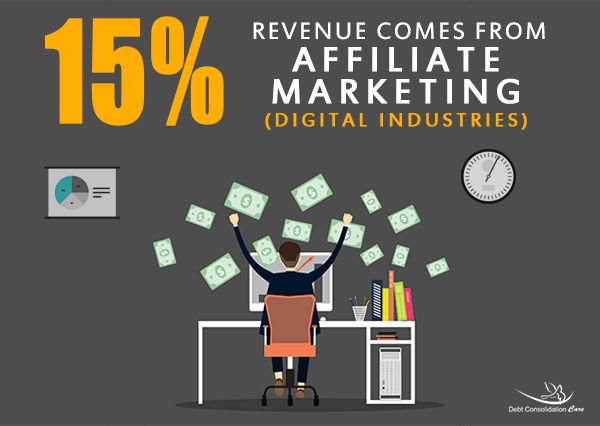 It's a joint effort of a merchant and an affiliate partner to present their products/services to the consumers.
Among all other affiliate marketing industries, debt settlement affiliate industry constitutes a major part. There are several debt settlement affiliate programs you can find online but among those Debt Consolidation Care Affiliate Program stands apart. It is one of a kind affiliate program where you can have a recurring income for lifelong. It gives you money at a regular interval as we earn from your leads. Most of the debt affiliate programs offer you money on leads and sign up/Client Acquisition Fee.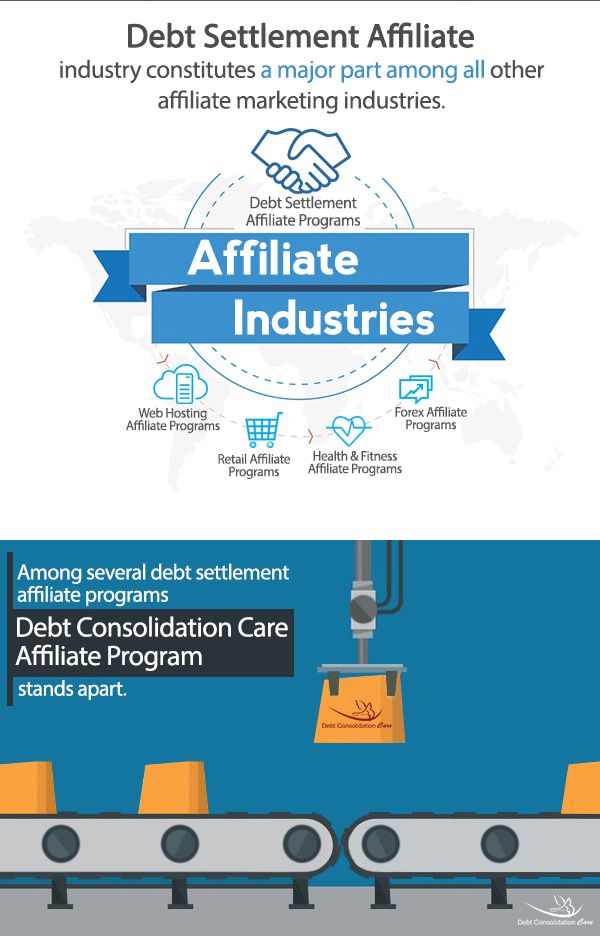 But, here in the DebtCC Affiliate program, besides referral bonus and signup bonus, we also provide recurring bonus i.e. trailing fee of 10% of the total money we get from each of your clients monthly.
It is a unique concept that makes DebtCC affiliate program so popular among ever growing 128 affiliate partners. It's an affiliate program where you will never run out of income.
It is a commission system that we have introduced to help our partners get a regular income even if he/she fails to provide new leads for a month due to certain reasons. This recurring income will provide support to our partners even during the bad days.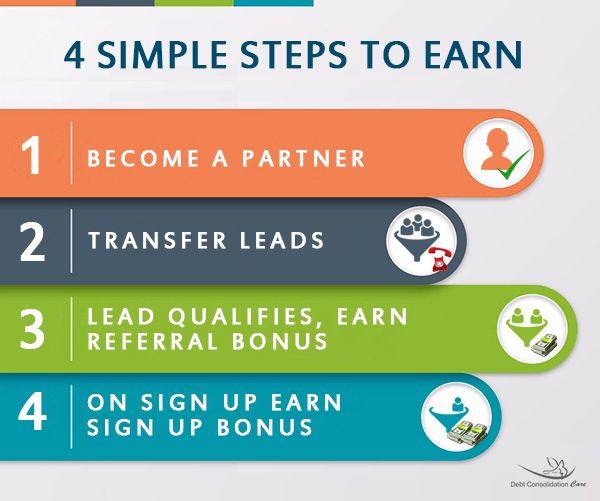 Referral bonus, signup bonus along with recurring bonus means you don't have to worry about mandatory effort to make regular money.
With one time payment, you only earn once and you have to work hard to earn again. And there always lies the luck factor that you will earn again. With our trailing fee concept, you can earn revenue without any added effort. You can always increase your income day by day. The effort of your past work keeps paying you recurring bonus month after month.
As an affiliate partner of DebtCC, this recurring source of income acts as a stable revenue source and gives you freedom - freedom to expand your business and freedom to increase your advertising spend as you have a stable income. Following are the 4 reasons why this unique concept of trailing fee will help you to grow:
Sustainable Cash Flow:
The continuous inflow of money from a repeated source of income protects your affiliate business from the changes in the market. It provides liquidity in terms of investing in the affiliate sector.
Consistency:
Trailing fee getting deposited into an affiliate account at a regular interval will help the partner to plan his business strategy beforehand. At the point when the income is consistent, it gets much easier to spend in business development.
Strength:
In the time of tough monetary circumstances as repeated income model will help to accomplice all financial need of a partner. It will help a partner in his month to month operational cost.
Partner Relationship:
The trailing fee model helps to build a strong partner relationship. With a periodical flow of money and interaction, we get to know the partner more closely and develop a bond.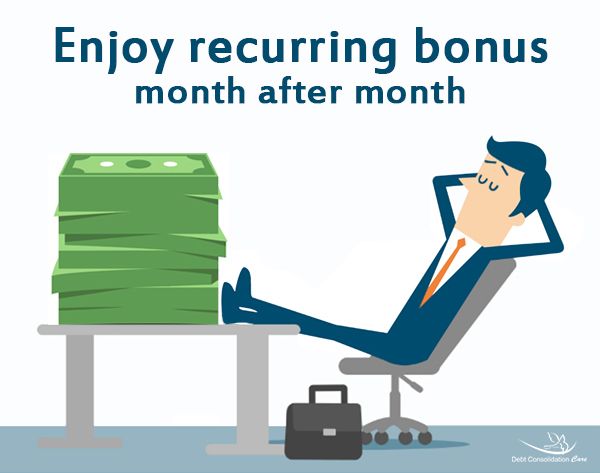 At last, we can say with this unique trailing fee model of DebtCC, you can create an income source that is reliable, stable, and predictable. You can be sure of cash coming in at a regular interval with a higher degree of certainty.
That's why we say in DebtCC - income from our affiliate program never dries.