DebtCC Affiliate Process
If you're a business owner, webmaster or blogger looking to earn dollars and promote your affiliate marketing business, then DebtConsolidationCare (DebtCC) affiliate program is what you may need.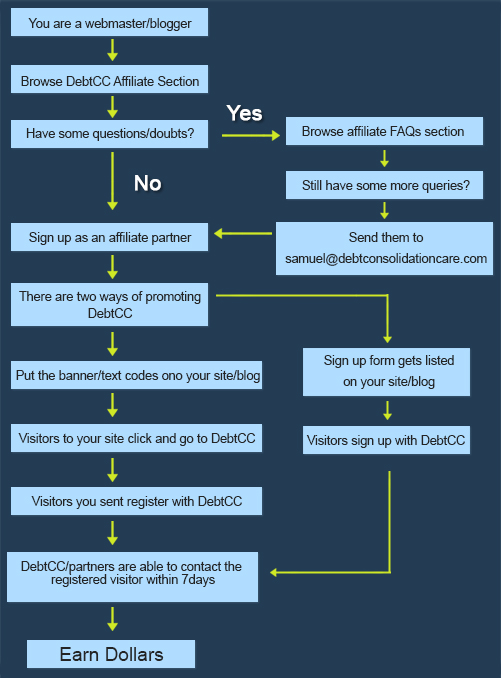 How to promote DebtCC as an affiliate partner
Being an affiliate partner, you can promote DebtConsolidationCare in 2 ways. These are:
Put banners/text codes on your site/blog: When you join the affiliate program, you get banner and text codes to be placed on your site/blog. When visitors in your website/blog click on the banners and texts, they are diverted to DebtCC with which they register.
Placing sign up form on your site/blog: Visitors in your website can register with DebtCC using the sign up form placed on your website/blog.