Who we are
Debt Consolidation Care (DebtCC) is internet's first get-out-of-debt community which helps individuals and families with free debt advice on debt consolidation, debt settlement, dealing with credit card debts, payday loans, creditors and collection agencies. There are consultants to offer you free debt counseling so as to help you pay down your debt and bring your credit and finances back in order. Over the past 10 years, our community has helped more than 471,119 members to pay off their debt.

Find out how we can help you lead a debt free life
Founder of Debt Consolidation Care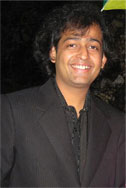 Debt Consolidation Care is owned by InterNext Technologies Inc. which is a BBB accredited company based in Nevada. The founder of this online community is Vikas Kedia, who had once been in debt and gone through a tough time dealing with creditors and collection agencies. Having been through debt crisis, Vikas Kedia started Debt Consolidation Care in 2003 with the aim to help people get rid of debt problems and show them the right way to deal with creditors and collection agencies. Vikas Kedia has joined The John Marshall Law School (as a first year student) in order to make himself aware of the US Federal and State laws.
Our commitment
The community members and debt consultants are committed to get you out of debt fast so that you can enjoy financial freedom. The consultants have years of experience in helping people plan their way out of debt and they make sure that you find the most appropriate solution that fits your financial situation.
Apart from getting smart and easy solutions to your debt problem, you'll find a variety of tools and resources - debt calculators, sample letters (to communicate with creditor or CA), "My debts" section to help you choose the best debt relief plan, tips to fight debt collectors and more. The purpose is not only to help you clear your bills but also guide you in managing your money so that you can avoid falling into debt.
Debt Consolidation Care in the media
Our efforts to help people stay out of debt have been appreciated and featured by the online media.
DebtCC success stories
Our community members have given us valuable feedback on how they have been able to get out of debt with the help of our advice and support.

Read about the success stories of community members who've taken debt help and advice from Debt Consolidation Care.
Testimonials
Our community members/guests have appreciated how we've helped them with debt advice in our forum. Check out the feedback given by community members regarding our efforts and initiatives.
Privacy Policy
We respect the privacy of our members and we do not collect any information without prior knowledge of our members. Read our privacy policy.
Advanced technology ensures better service
With the help of advanced technology and applications such as Soap Server and Wsdl Server, we are able to provide you with quick and reliable service. We also offer RSS Feeds through which other web communities can get easy access to our resources.
Certified financial coaches to make you debt free
IAPDA certified consultants and financial coaches help you in managing your debt. They have practical industry knowledge on debt and credit. They are aware of the debt/credit laws and provide you with debt counseling keeping in mind the best of your interests.

We're here to help you in your journey towards getting debt free. Feel free to contact us for a free debt consultation and get yourself out of the stressful situation.