Thanksgiving Day: How to eat nutritious food and serve a sumptuous meal
Thanksgiving Day: How to eat nutritious food and serve a sumptuous meal
The festive season is knocking at your door. Even if we are going through a pandemic situation, the festival time brings joy and we can celebrate indoors with our near and dear ones.
You must be very excited to celebrate the festive season. It means to worry less about other things and live tension free to relish the taste of togetherness, sumptuous food, and an eventful time without any kind of unwanted hassle.
The next big festive day is Thanksgiving Day. There are so many things you need to organize before this special day. So, it is better to complete shopping and make a comprehensive plan to celebrate the day.
Preparing a feast for all the guests requires a bit of planning, and sometimes might just become expensive!
So, this Thanksgiving, make things easier, tastier, healthier, and cheaper with these few tips that you will just love to follow and apply.
The most vital part of Thanksgiving day is to make a solid plan for hosting a party. So many tempting recipes are out there. But the biggest challenge is to choose the recipes that are healthy and pocket-friendly. I think if you smartly make a plan and follow it, then it is easy to meet all your needs. So, plan to organize a healthy yet pocket-friendly Thanksgiving meal for this year.
This article will guide you to pick the right choice while filling your cart at a grocery store.
Be organized to serve a pocket-friendly festive buffet
When you start thinking in an organized way, you'll surely serve a healthy palate within budget. Don't splurge since this is the time to celebrate without spending much.
Don't get confused while visiting the grocery shop. Try to visualize your palate when you're shopping and pick Thanksgiving food according to your thoughts. Select the menu as per your budget.
Try to utilize the ingredient in multiple recipes to optimize your shopping as well as budget. You can also shop for grocery items online.
How to pick the right nutritional punch from the grocery
Let's have a look at these veggies:
Potatoes:
Potatoes have a high amount of potassium, fiber, and protein. This vegetable can replace many items such as pumpkin, banana in recipes for muffins, pancakes, and bread. The best part of potatoes is they are cheaper than other vegetables.
Cranberries:
Cranberries are one of the traditional Thanksgiving fruits and have a high amount of Tannin. It has an antibacterial effect which helps to reduce many biological problems. You can also use cranberries in many side dishes such as soups, salads, and desserts. You can keep it in the refrigerator and use the fruit throughout the holiday.
Green items:
If you want to present an interesting yet yummy salad, then buy arugula, escarole, and radicchio. You can use them for side dishes and for dinner too. Try poached egg as topping with these green vegetables.
Meat:
Try to pick two or three protein items that will go both for lunch and dinner. If you pick a package of lean ground chicken or turkey, then you can make a healthy burger or pasta dish. Try turkey for a perfect Thanksgiving day dinner. Moreover, protein offers lots of options and you can make a variety of dishes during the holidays.
Eggs:
Eggs can be used in a variety of dishes. An egg is full of protein and can be used in a hot salad as poached toppings. Apart from this, you can use it while making an appetizer such as Cajun deviled eggs, sriracha egg, and so on.
Pomegranate:
This fruit is full of antioxidants, such as Polyphemus and Anthocyanin. It is also a good source of potassium, fiber, and vitamin C. Try different types of juices, syrups, or molasses with this fruit. You can use it to garnish your dishes, cold salads, cocktails, and hot soups.
Do not worry much. Grocery shopping is like art. You can't score 10/10 on your first day. Pick the Thanksgiving Day food items you and your family like. Don't get tempted toward unnecessary things. Packaged things always look enticing. So, buy items according to your menu and plan.
A few shopping tips for Thanksgiving
People always complain that their expenses go out of hand on Thanksgiving! If you don't have a fixed budget and a list prepared, before you go shopping, there are high chances you will end up buying unnecessary food and kitchenware supplies.
Mainly you have to do grocery shopping and kitchenware! But it might get difficult as crockeries are expensive and unless you start cooking, you just don't know what utensil is missing!!
You can do the following things to ease out the shopping:
Rent utensils
If all the kitchenware and utensils are for one-time use, then you can surely get them for rent.
There's a good deal of websites that offer kitchenware rental service. Why should you spend hundreds of dollars on wine glasses when you need them only for once? I also believe you can get serving trays, casseroles, and grills for rent too!
There's absolutely no point in bailing out on a good feast just because you need numbers of crockeries and your budget is tight!
This money you can invest in your grocery and turkey shopping, and get the utensils for rent. Trust me, you will be able to have a grand party this way!
Buy in bulk
When you head into a grocery shop for food items, try to buy them in bulk!
As Thanksgiving hits the year, people hop on a shopping spree. We all start our Christmas shopping from this day itself.
So, many malls and shops lay out heavy discounts for those who buy in bulk.
Say you buy a good amount of cheese that serves Thanksgiving, Christmas, and New year!
The same thing goes for wine and spirits. You will surely get discounts if you buy bottles in a pair.
Take help from friends to arrange the party
It is not that you have to buy everything on your own.
Whenever someone's asking you what should they bring in from their side, don't feel shy to tell them the items that will help you a lot!
You can surely ask them to bring in the apple pies, or ask them to prepare the cranberry sauce, or bring in a bottle of wine!
So, those were the little tips that will help you if you have to do your shopping within a budget!
But how will you know what to shop for, if you don't have a rough idea of what dishes you have À-la-carte?
Thus, to ease out your Thanksgiving planning and turn it into a healthier and budget-friendly luncheon and dinner, I have got something rolled up my sleeve!
Thanksgiving day food - Delicious recipes
Thanksgiving gets brighter and jolly only when you invite your friends and family to your home for celebration!
A perfect Thanksgiving is having fun with friends and family while cracking jokes at the dining table filled with delicious dishes. The fun will touch your heart more if
you make all the meals on your own and get compliments on the dining table.
However, this year, be a bit careful!
Do not invite many people to your home. Try to maintain a safe social distance as much as possible. Have a safe Thanksgiving day.
Cooking like a chef requires a lot of planning. You have to organize everything right from drinks to desserts, to make your dear ones happy. You also need to decorate the Thanksgiving party perfectly with nice celebration vibes.
So, for your help, some top chef's recipes and decoration ideas are discussed here.
Let's discuss the lunch menu first.
As the starter:
You can have Parmesan-Crusted Brussels Sprouts and Apple Chips served with a cup of hot coffee!
They won't be that high in calories and are really budget-friendly.
---
1

Name: Parmesan-Crusted Brussels Sprouts

Ingredients (For 4 servings):

Salt - 1 teaspoon
Garlic powder - ½ teaspoon
Cayenne - ¼ teaspoon
Flour - 1/2 cup
Eggs - 2 beaten
Panko breadcrumbs - 3/4 cup
Parmesan - 1 cup freshly grated
Olive oil - 2 tablespoon
Brussels sprouts - 1 lb. trimmed and halved
Caesar dressing for dipping (optional)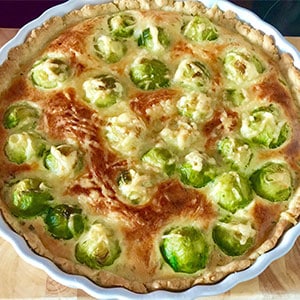 Preparation:
First preheat the oven to an optimum temperature, say 400 Fahrenheit.
Take 3 shallow bowls - one for flour, one for eggs, and in the third bowl whisk together panko bread crumbs, parmesan, olive oil, salt, garlic powder, and cayenne.
Take the Brussels sprouts, throw them (slowly) into the flour, and when covered with flour, dip into the battered eggs, and then put them into the bowl with the breadcrumb mixture!
Then, bake them till they are crispy and turn yellowish!
Serve with the caesar dressing!
---
2

Name: Apple chips

Ingredients (For 2 servings):

Apples, thinly sliced
Sugar (depends on how much sweet you want it to be)
Rock salt (little)
Cinnamon


Preparation:
Take the slices and sprinkle over it equally, a perfect mixture of sugar, rock salt, and cinnamon, and bake the slices for 45 min. -1 hr. at somewhere about 150 to 200 Fahrenheit. Fluctuate the temperature between 150-200 Fahrenheit, at times, to get a smooth taste.
Enjoy the Parmesan-Crusted Brussels Sprouts and Apple chips with a cup of cappuccino!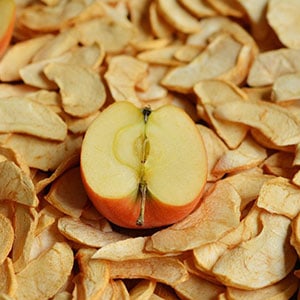 ---
The main course!
I am thinking of wearing an Arabian turban this Thanksgiving and feel like a Sultanate. As Dire Straits said, "We are the Sultans of Swing"!
Jokes apart, I plan to do Shawarma this Thanksgiving, and would really feel glad if other people join me on this Shawarma Escapade!
---
3

Name: Shawarma

Ingredients(For 6 servings):

Turmeric - ½ teaspoon
Cilantro - A handful
Cumin - 1 tablespoon
Black Pepper - 2 tablespoons
Paprika- 1 tablespoon
Turkey - 3 lb.
Onion - 2 large
Extra virgin olive oil
Pita breads - 12 (2 each)
Preparation:
It's actually pretty easy to cook this.
Make a mixture of all the above-stated spices. Take some of the mixture and spread it evenly in between the skin and the flesh of the turkey! You can even use butter with this mixture to keep the turkey moist!
Now freeze the turkey. Leave it in your refrigerator overnight.
Take it out an hour or so before you cook the next day!
Now, slice the turkey, best if you can shred it into medium size pieces.
Then, take the skillet, pour the olive oil, and warm it! Now, slice the onion and toss it into the skillet and sprinkle the spice mixture that's left!
As the onions start to soften, add the shredded turkey and cook it evenly with a wooden spoon till the turkey becomes crisp.
Once the turkey is cooked, keep it aside, and bake the Pita bread slices.
Roll the pita pieces of bread along with the cooked turkey and serve it! You can also add a warm bowl of pure veg corn soup as a side dish!
Voila, your shawarma is done!
And last but not the least, what can possibly take the place of apple pies as a dessert? It would fit into your budget and will go well with the Shawarma!
And remember the wine. What's a Thanksgiving lunch without wine?
---
Now, time for preparing a sumptuous dinner.
a. A drink for all
Do you want to prepare a special drink for all your invitees including children? Here you go.
Pick some cranberry and enjoy a lively aromatic and colorful Thanksgiving party.
Name: Cranberry Caipirinha
Ingredients required:
Aquavit: 1/3 cup
Lime wedges: 2
Water: 1 tablespoon
Sugar: 1 tablespoon
Fresh cranberries (chopped) - 10
Preparation:
Pick a stylish glass and fill it on the rocks.
Take a cocktail shaker and put cranberries, sugar, water, 1 lime wedge, and mix it with a wooden spoon.
After that, add the aquavit, ice, and shake it carefully.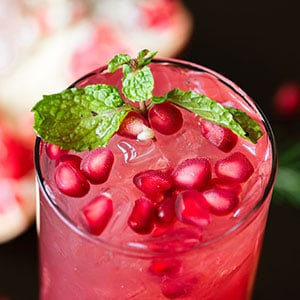 Voila! The drink is ready to serve. Just you need to garnish with the remaining lime wedges.
---
b. Appetizers for both veg and non-veg guests
Serve some rocking appetizers to your guests. These are not at all time taking. Believe me!
Name: Bacon and Date Appetizer (non-veg)
Ingredients required:
Sliced bacon: 1 pound
Almonds: 4 ounce
Package pitted dates: 1 (8 ounces)
Preparation:
Preheat your broiler.
Slit the dates and place one almond on every date.
Then wrap the item with bacon.
Make sure you pin them with the toothpick.
Then broil for 10 minutes.
When the bacon gets browned and crispy, the dish is ready to serve.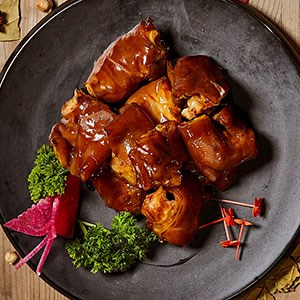 ---
Name: The popular pumpkin dip (veg)
The forever popular appetizer for guests who love sweet most. The add-on benefit is it takes just 15 minutes. So make it fast!
Ingredients required:
Package cream cheese softened: 1 (8 ounces)
Confectioners sugar: 2 cups
Can solid pack pumpkin: 1 (15 ounces)
Ground cinnamon: 1 tablespoon
Pumpkin pie spice: 1 tablespoon
Frozen orange juice concentrate: 1 teaspoon
Preparation:
Take a medium bowl and blend cream cheese and confectioners properly with sugar until it is smooth.
Now mix the pumpkin puree.
Stir in the cinnamon, pumpkin pie spice, and orange juice until smooth and blend well.
Done! Refrigerate it and serve!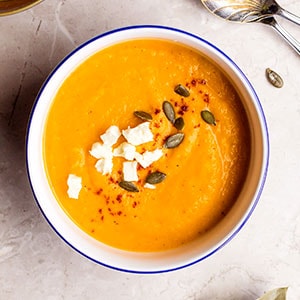 ---
Name: Hot crispy corn fritters
Serving hot corn fritters in cool weather is a great idea.
Ingredients required:
Oil for frying: 3 cups
Sifted all-purpose flour: 1 cup
Baking powder: 1 teaspoon
Salt: 1/2 teaspoon
White sugar: 1/4 teaspoon
Egg: 1 lightly beaten
Milk: 1/2 cup
Shortening: 1 tablespoon, melted
Whole kernel corn drained: 1 (12 ounces) can
Preparation:
Take a medium bowl and mix flour, baking powder, salt, and sugar.
Beat together egg, milk, and melted shortening; stir into the flour mixture.
Mix the corn kernels.
Now, take a heavy pot and heat oil.
Drop fritter batter by spoonfuls into the hot oil.
Fry until golden.
Drain on paper towels and serve hot.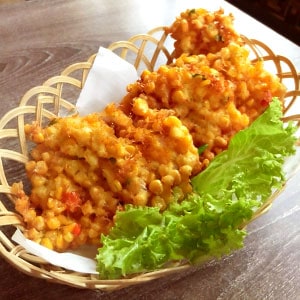 Gunawan Kartapranata, CC BY-SA 4.0, via Wikimedia Commons
---
c. Lip-smacking side dishes
Thanksgiving day dinner is incomplete without having a gorgeous sauce as a side dish on the table. Here are some classic recipes for typical side dishes.
Name: Cranberry Sauce
Ingredients required:
Orange juice: 1 cup
White sugar: 1 cup
Cranberries: 12 ounces
Preparation:
Set a medium heat and place a medium-sized saucepan.
Make the orange juice ready with sugar beforehand.
Then stir all the preparation in the cranberries and cook for about 10 minutes.
Don't stop cooking until the cranberries start to pop.
Then remove the dish and place it in a beautiful bowl, and you'll see the sauce is ready.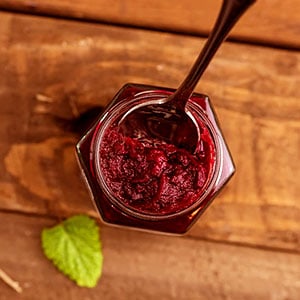 ---
Name: Sweet Potato Casserole
Ingredients required:
Sweet potato cubes: 4 cups
Vanilla extract: 1/2 teaspoon
Packed brown sugar: 1/2 cup
Butter, softened: 3 tablespoons + 4 tablespoons
Chopped pecans: 1/2 cup
Milk: 1/2 cup
Salt: 1/2 teaspoon
Eggs: 2 beaten
White sugar: 1/2 cup
Preparation:
First, preheat the microwave to 325 degrees F (165 degrees C).
Boil the sweet potatoes in medium heat and then mash them.
Take a big bowl and mix white sugar, eggs, salt, butter, milk, and vanilla extract with potatoes, and mix well until you get a smooth batter.
Then place it in the 9x13 inch baking dish.
Then take another bowl and mix flour and brown sugar.
Then add the butter and stir in pecans and pour the mixture over the potato. Finally, bake it for 30 minutes in a preheated oven.
Once the topping turns brown, you can easily serve the dish.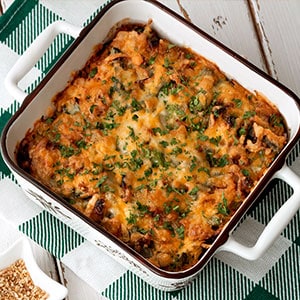 ---
Name: Soft meatloaf
This dish is a must on Thanksgiving. Easy and yummy.
Ingredients required:
Ground turkey: 2 1/2 pounds
Chicken-flavor stuffing mix: 1 1/2 cups
Eggs: 2
Milk: 1/3 cup
Preparation:
Take a large bowl and mix turkey, stuffing, eggs, and milk.
Spread the mixture in a 9x5 inch loaf pan.
Preheat the oven to 350 degrees F(175 degrees C).
Spread mixture in a 9x5 inch loaf pan.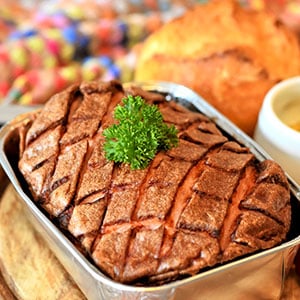 ---
d. Unforgettable main dishes
Stuffing is yummy. You can pick ingredients that you prefer for a different taste. For example, you can replace cranberry with other dried fruits of your choice.
Name: Turkey Stuffing with Sausage, Apple, and Cranberry
Ingredients required:
Unsalted butter: 4 tablespoons, melted
Turkey stock: ¾ cup
Cooked turkey liver: 1, finely chopped
Minced fresh parsley: 1/2 cup
Dried cranberries: ¾ cup
Golden Delicious apple: 1, cored and chopped
Dried thyme: ½ teaspoon
Dried rosemary: 1½
Dried sage: 2½
Chopped celery: 1 cup
Chopped onion: 1 cup
Ground turkey sausage: 1 pound
Cubed white bread: 3 3/4 cups
Cubed whole wheat bread: 1 ½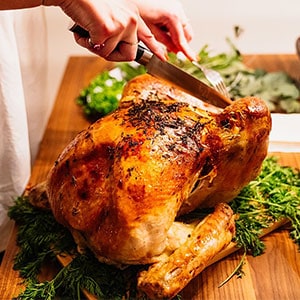 Preparation:
Preheat your oven to 350 degrees F (175 degrees C).
Take a large baking sheet and spread the white and wheat bread cubes in a layer.
Then place it in the oven and bake for 5 minutes.
Place it in a bowl until evenly toasted.
Then take a large skillet, set it over medium heat, and cook the sausage and onions until they turn golden brown.
Add celery, sage, rosemary, thyme, and stir and cook for 2 minutes until it gets blended and smells yummy.
Pour the sausage over the bread bowl and mix the fruits (chopped apples, cranberries, parsley), and liver.
Add the turkey stock, butter, and mix carefully.
Finally, fill with the turkey and serve hot.
---
Name: Special Thanksgiving salad
It is very easy to prepare. Your children can help you as well while preparing.
Ingredients required:
Head iceberg lettuce: 1, torn into bite-sized pieces
Shredded carrot: 1 cup
Diced celery: 1/2 cup
Diced onion: 1/4 cup
Creamy salad dressing:1 cup
Prepared yellow mustard: 1 tablespoon
Shoestring potatoes: 2 cups
Preparation:
Take a large bowl. Mix lettuce, carrot, celery, onion.
Take a small bowl, stir together the creamy salad dressing and mustard.
Mix well so that it is evenly coated.
Stir in the shoestring potatoes just before serving.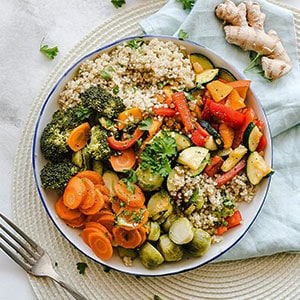 ---
e. Yummy Dessert
The forever-known dessert recipe that can make your sweet-toothed family members happy.
Name: Pumpkin Pie
The great part of this recipe is that you don't need to bake it. A delicious, easy to make and yet pocket-friendly cake will make the day memorable.
Ingredients required:
Pumpkin puree: 1 (15 ounces)
Beaten eggs: 2
Sweetened condensed milk: 1 (14 ounces)
Salt: ½ teaspoon
Ground nutmeg: ½ teaspoon
Ground ginger: ½ teaspoon
Ground cinnamon: 1 teaspoon
Package unflavored gelatin: 1 (0.25 ounce)
Prepared graham cracker crust: 1 (9 inches)
Preparation:
Take a heavyweight saucepan.
Mix gelatin, cinnamon, ginger, nutmeg, and salt smoothly.
Then stir the mix in condensed milk, add beaten eggs and stir well.
Wait a minute and keep it on the burner.
Make sure you cook on low heat; otherwise, it will burn.
Continue stirring for 10 minutes.
When it becomes thick and the gelatin dissolves, then turn off the heat.
Stir the mix with the pumpkin puree.
After that pour the mixture into a graham cracker crust and keep it aside for at least 3 hours. Then serve it.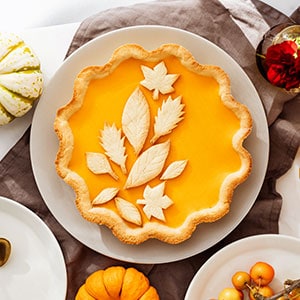 Some easy decoration ideas to create a perfect Thanksgiving ambiance
If you're cooking like a chef, then you must create a perfect ambiance for the whole family and friends gathering on this Thanksgiving day party. Don't worry, you don't have to spend a lot on the Thanksgiving decoration. My ideas include ingredients that are already available in your kitchen.
1

Fruit place cards

If the list of invitees is long, then putting place cards can be an excellent good idea. Your guest can find their place at the Thanksgiving table. Use fruits you already have. Write down a sweet message with the name of the person.
2

Candleholder using apple

Candles are forever a favorite decoration item. However, you can use them differently. Buy some tea light candles and place them in apples like a crown. Make sure you remove the metal holder. These candleholders are the perfect match with a Thanksgiving dining table.
3

An edible centerpiece using a variety of fruits

Buy a lot of apples, pears, and a big pumpkin. Place them in a big tray and decorate with some greenery. Your centerpiece is ready with great fall vibes. Your guests can also eat them while waiting for the main course.

Finally, completing the whole idea can be hectic for you. Don't take the whole stress alone; ask your children and spouse to help you. Welcome them into your kitchen and give them small tasks. You'll find that they will do the tasks easily and also have fun throughout the day. That's the actual essence of festivity - spending quality time with family.

These tips can help you cook like a chef, and you can arrange a great party for your dear ones.

Happy cooking…. Safe Thanksgiving! All the greetings for Thanksgiving! Enjoy ThanksGiving!

Don't forget to comment on how it tasted!