If you are a frequent traveler, you might be looking for ways to save money on your foreign transaction fees. Check out these options:
3 Best currency exchange methods with no or little fees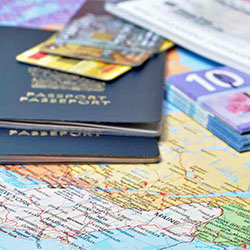 1

Use no foreign transaction fee credit cards

Plastics are the best option when you're traveling. So, plan your trip with a no foreign transaction fee credit card. If you get time before the tour, apply for one such credit card and use it wherever needed. Using credit cards can earn you reward points and reduce the impact of robbery.
Another option is "cash advances." Use this option in dire emergencies only. Otherwise, you'll be shot with hefty fees and interest rates.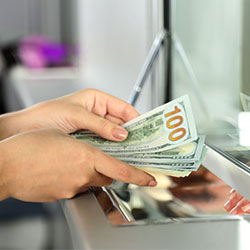 2

Check out your nearest bank to exchange currency

What's better than exchanging currency at your local bank before stepping out? But, you need to plan ahead of your trip. Your local bank will offer you the best rates and language won't be an issue. Plus, you can avoid paying 10% to 26% more on exchange rates.
Request your local bank to raise the withdrawal limit of your account so that you can withdraw as much money as you need.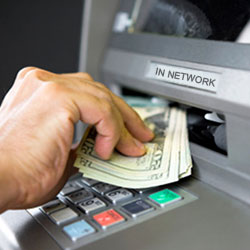 3

Use an in-network ATM

If your banks and financial institutions have foreign branches and ATMs, make the best use of them. If you find that they charge foreign transaction fees, avoid multiple transactions through the ATMs and withdraw a large sum of money only once (that you would need on your trip).
Moreover, the 1% to 3% international transaction fee is much less than what you have to pay if you withdraw cash from an out-of-network ATM.
4 Worst money exchange methods that you should avoid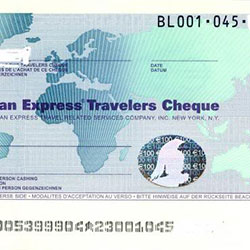 1

Using a traveler's check

It is a traditional money exchange method.

These checks come with poor exchange rates, less security, and pretty high transaction fees.

Use a traveler's check if you don't have better options than this.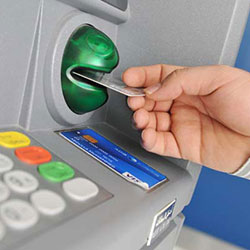 2

Withdrawing money from an out-of-network ATM

It is a convenient option.

But, be ready to pay foreign transaction fees, ATM charges, and other charges associated with it.

Withdraw cash once or open a checking account that doesn't charge these fees.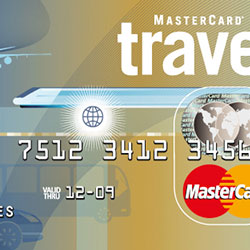 3

Using a prepaid travel debit card

These debit cards aren't much beneficial.

They come with transaction fees, ATM charges, delivery fees, maintenance fees, and what not.

Plus, these cards don't provide enough security than credit cards.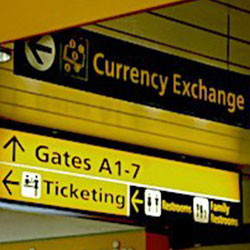 4

Exchanging currency at airports

Never do this unless there is an emergency.

Taking out your wads of cash and exchanging those at the airport has higher chances of theft.

These are stacked with several high fees and poor exchange rates.
A piece of advice
Wherever you plan a trip, check out exchange rates on currency websites like xe.com. It'll make you more confident with your money while traveling abroad.
With proper help you can
Lower your monthly payments
Reduce credit card interest rates
Waive late fees
Reduce collection calls
Avoid bankruptcy
Have only one monthly payment
Get Debt Relief Now
How much debt consolidation can save you