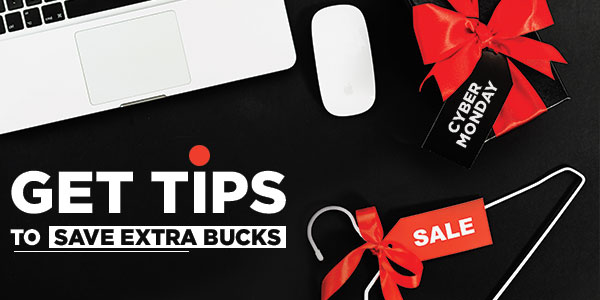 In the United States, Cyber Monday is observed on the first Monday after Thanksgiving Day and Black Friday.
The phrase "Cyber Monday" was framed by the marketing companies to tempt people to shop online. This term was designed by Ellen Davis. It was launched on 28th November 2005 in a press release by Shop.org.
The Internet has made Cyber Monday extremely popular. It won't be wrong to say that Cyber Monday gives a fierce competition to Black Friday and Thanksgiving Day with regards to shopping. It gives a chance to the online retailers to make profits in the festive season.
The experts predict that this year, amidst the pandemic situation, the Cyber Monday sales will hit about 10 billion. If it happens so, it will be a slight increase; it was $9.4 billion in the last year, 2019.
Do you know that Cyber Monday broke all sales records in 2019 with 9.4 billion revenue?
[Source: leftronic.com]
About 90% of retailers offer some kind of promotion during this period.
You will notice that the deals usually start from the ThanksgivingDay and continue till Cyber Monday, and maybe a few more days in certain cases.
Unique 15 tips to save money
Are you ready to save a damn good amount of your paycheck this Cyber Monday? Get some smart tips from the given points:
Create a list and check it twice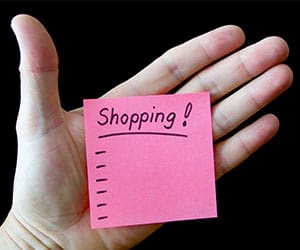 The first tip will be to make a list of the items, recipients, and contact details if you're purchasing gifts for the holidays. Check out the list as many times as you can. This will help you avoid accidentally purchasing 4 gifts for your brother and nothing for your friend. If you correctly note down the contact details on the list, then it'll help you take advantage of various shipping deals on Cyber Monday. This will enable you to save money.
Pay attention to verbal marketing
Always take advantage of what people say. Use online shopping portals like fatwallet.com and slickdeals.com to save big on Cyber Monday. Pay attention to verbal marketing and what people are posting about different products on various shopping websites.
Buy only what you need and not what you see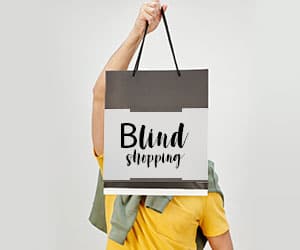 Your goal on Cyber Monday is to purchase products at a low price. So, don't purchase any item which is of no use to you. For instance, if you're getting a card reader at a low price, then don't click on the button immediately. Think if you need this thing. If you don't plan to use it in the near future, then spend your money on some other things which you'll value more.
Purchase products at a good price
Check out your list once before surfing the Internet. You will aim to buy the required items at the best price. Check out the official website of ConsumerReports.org to find out good products. You can check out the current price of the products too. Thereafter you may visit certain websites to make a comparison between your requirements and the price offered to choose the best suitable one.
Sign up to get the best offers
Cyber Monday deals and discounts are only available for a limited time. So, make sure you don't miss out on one. You can sign up to get emails directly from the retailers.
Check out the reviews before you buy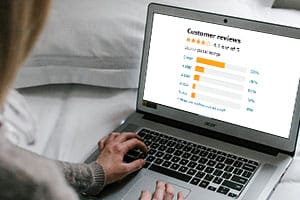 Product reviews are a great help to save money. So, before you indulge in buying anything, check out different shopping portals for reviews. You can get some quality reviews from amazon.com.
Notice the hidden costs
Don't be too attracted to the deals where you get items at a very low price. Shipping costs, sales tax, and other additional costs can increase the cost of a low-priced item to a great extent. So, watch out for the hidden costs as well. Never think that the displayed price of a product is the actual cost. It may not include additional costs. Find out the true cost of an item before purchasing it on Cyber Monday.
Shop from product-specific sites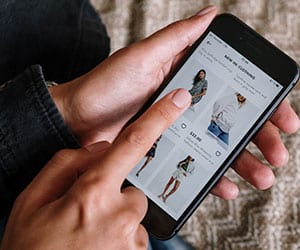 Look for your items at product specific-websites. For example, websites like pronto.com have a definite database for fashion, home, and kid's stuff, whereas websites like shopping.com and bizrate.com offer the best prices on bigger items like big-screen TVs and so on. Price comparison websites such as PriceGrabber and Yahoo Shopping sort through the listings, mark the best deals, and let you know when prices fall.
Look for discount sites
Go to smartbargains.com and overstock.com and snatch some good deals on branded items from previous seasons, store closeouts, or refurbished electronics.
Sign up to get price alerts
You can sign up for websites like zappos.com and get notifications about any reduction in the price of items. PricePinx bookmarklet also helps to keep a record of the changing prices.
Opt for a promotional code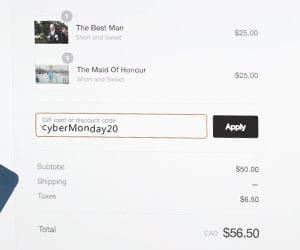 Promotional code is another thing, which can save your dollars. To get a promotional code, Google words like "coupon code" or "promotion code" along with the shopping website name. You can also find promotional codes on retailmenot.com.
Analyze shipping costs
Are you a shopaholic? Then sign up for a shipping subscription service to save on your shipping cost. For instance, if you're a ShopRunner member, then you can get free two-day shipping and free shipping on returns for buying holiday gifts. You can pick up free shipping coupons from freeshipping.org.
Take advantage of cashback
Websites such as fatwallet.com, shopathome.com, and ebates.com offer shoppers to get cash back on online purchases besides retailer discounts. You can also check out your credit and store cards and redeem points to get cashback.
Assemble and save coupons
Coupons can save a good deal for you. Try to save more coupons to get more benefits. Andrea Woroch, a consumer money expert says that "Stacking coupons is when a retailer allows you to use more than one coupon on the same offer".
Be the first person in the virtual line
Some items are offered only in limited quantities. This implies that you'll have to be the first person in the virtual line to grab the deal. Watch out for the word "limited supply". If you see this word, then your next task will be to know the time when the sale will start. You can be prepared accordingly. For instance, you can wake up at 3 am to grab an item at the lowest price.
Where to search for Cyber Monday sales
Many websites will offer you great deals and discounts on Cyber Monday. Grasp some refreshing deals at these online shopping portals given below:
nrf.com/insights/holiday-and-seasonal-trends/winter-holidays
amazon.com
Ebay.com
Walmart.com
bestbuy.com
dealnews.com
savings.com
gottadeal.com
retailmenot.com
etsy.com
half.com
couponcabin.com
shoprunner.com
Rakuten.com
freeshipping.org
These are just to name a few. You can search online to find lots more websites offering good discounts from Thanksgiving Day to Cyber Monday, and even a few days more.
Cyber Monday: 4 Cool apps to shop on
You can download certain 5 cool apps on your smartphones or tablets for hassle-free shopping. Some of the options are:
Savings

- This one is free and easy to handle. With the help of this app, it's feasible to get the latest coupon codes, to compare prices with various retail sites, and so on.

BuyVia

- This app has customizable features to help you select products you're willing to buy. It notifies you when the items are on sale. It also brings all your favorite websites together and helps you to compare the shipping costs.

Cently (Coupons at Checkout)

- Install this app to find coupon codes easily. Just type the name of your preferred retailer and the app hunts for available discount code savings.

RetailMeNot

- RetailMeNot is easily navigable. It searches the Internet and provides you with the best deals. Only you need to enter a retailer's name and RetailMeNot does the rest of the job.
Try not to spend more especially since all of us are going through a tough time battling the pandemic situation. It is better not to fall into debt and stay within your limits even during the shopping season. However, if you're struggling with debt and thinking about how to repay payday loan debt and credit card debt, you can enroll in a payday loan settlement program or a credit card settlement program and solve your debt issues fast. By doing so, you can make your financial life happy.
With proper help you can
Lower your monthly payments
Reduce credit card interest rates
Waive late fees
Reduce collection calls
Avoid bankruptcy
Have only one monthly payment
Get Debt Relief Now
How much debt consolidation can save you