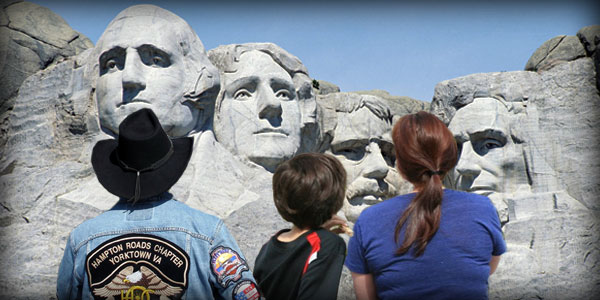 Are you thinking what activities you will do with your kids on President's Day? Don't worry. There are a lot of things you can plan with your kids on this holiday. Here are 5 activities which you can decide to do with your kids on a budget and make the day a memorable one.
Inspire them to collect coins - Coin collection is a great hobby. You can inspire your kids to collect coins with images of as many presidents as they can. As they start collecting, you can narrate about what each President has done during his time. This way, your kids will get to know about American history.
Watch movies with your kids - Collect child suitable movies and documentaries of Presidents and watch them with your kids. Do not forget to have some snacks and drinks and have a nice time with your family. You can search online where you can get these DVDs or look at the review and try out in Redbox.
Enjoy craftwork with your children - Gift craft books to your children, tell them about American history and base your craft work on that. This will obviously be an ongoing activity but you can start this craft work on President's Day. Your kids will enjoy this activity with you.
Plan a theme party - You can throw a President's Day theme party at your home and invite your kids' friends. You can help your kids dress up like Abraham Lincoln and ask their friends to do the same; to wear costume or try to look like an American President. In this way, they'll get to know about American politics and history. If you're thinking about what snacks to serve, then you can look for easy to make cookies; the kids will surely love them.
Encourage your kids to write - If your child/children enjoy writing, then you can ask them to write a short story or a poem on President's Day - About what is their view of this special day. Another topic can be - What they want to do if they're elected as President of USA. This way, you can introduce your kids to know and appreciate politics.
If you are in South Dakota, then you can make a plan to visit Mt. Rushmore - one of the must see places of the nation. It is a national memorial where you can view the spectacular single stone-carved statues of great presidents - Abraham Lincoln, George Washington, Thomas Jefferson and Theodore Roosevelt. Apart from viewing this great work from the gallery, if you have time, you can take your kids for a walk around the national park and visit the museum. Your kids will enjoy and appreciate the great work of these presidents, and start appreciating American history.
With proper help you can
Lower your monthly payments
Reduce credit card interest rates
Waive late fees
Reduce collection calls
Avoid bankruptcy
Have only one monthly payment
Get Debt Relief Now
How much debt consolidation can save you