6 Banks stop credit protection plans due to doubtful consumer value
6 Banks stop credit protection plans due to doubtful consumer value
Six leading banks/credit card companies of the country have stopped offering credit protection plans to the consumers. Banks have been compelled to take such a step because of the thorough scrutiny of the credit protection plans by the consumer activists.
Some of the country's leading banks are not promoting their products anymore. American Express, Capital One, Citi bank, Bank of America and Wells Fargo have discontinued promoting some products and services already. Citi bank is not promoting various products and services through tele-calling services for the time being. The bank is analyzing its procedures. They want to promote and offer the plans as per the rules and regulations. On the other hand, Wells Fargo has modified its credit protection plan at the very beginning of this year.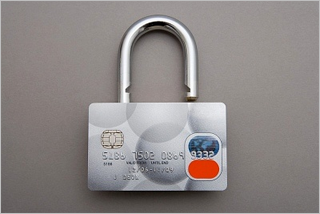 Usually, banks/credit card companies promote credit card protection plans through mails or phones to the consumers. These plans are helpful when the consumers are unable to make minimum monthly payments to the credit card companies due to job loss or disability.
Banks/credit card companies have made this change due to the regular supervision of their mode of operation. Their decision has come after the Consumer Financial Protection Bureau (CFPB) released fresh guidelines for the banks/credit card companies on the products they promote to consumers. The new guidelines don't prohibit banks/credit card companies from issuing credit protection plans. They only require that banks formulate policies to shield consumers from useless promotional gimmicks.
Several lawsuits have been filed against banks on the issue of credit protection plans. Consumers have complained that banks seldom reveal that credit protection plans are not mandatory. In fact, they create pressure upon the consumers to opt for these plans.
The cost of credit protection plans range between 80 cents and $1 for every $100 of the credit card monthly statements. According to a report published in 2009 by the Government Accountability Office, consumers spent a huge amount on the fees for credit protection plans. They spent around $2.4 million in fees for approximately 24 million plans. Banks have only returned 21% of the total amount. They have taken away almost 55% of the money as profit.
Some banks have justified the credit protection plans. They are of the opinion that credit protection plans offer valuable service to the consumers of this country. In fact, they claim that consumers like these plans. A renowned credit card company has even claimed that 80% of the consumers are extremely satisfied with what they are getting from these plans.
On the other hand, consumer advocates are elated to know the banks' decision. They are not in favor of the credit protection plans. They feel that credit protection plans don't give value for money. It has become quite difficult for banks to make profits nowadays and consumer advocates accept this fact very well. This is probably why they are so skeptical about the products and services offered by the banks and credit unions.
Consumer advocates opine that banks have to be transparent in their dealings. Only then can consumers can trust the banks with their hard earned money.