Credit union - 4 New services they are offering to people
Credit union - 4 New services they are offering to people
Credit unions have been in the financial industry for a long period of time. With their limited client base and products, credit unions could only offer certain financial services to their members. However, after the nation went through the economic downturn in the last few years, credit unions are eager to expand their services and client base for competing with the banks. They have started offering services which you would normally expect only from the banks – online accounts, business loans, educational loans, etc. Read through the article to acquire knowledge on the other new services and products offered by the credit unions at present.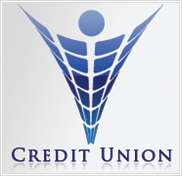 Credit union – New services offered by them
Here are the 4 new services that are being offered by the credit unions nowadays:
1. Business loans: As per the report released by the Credit Union National Association, nearly 29.5% of the credit unions offered business loans to their members. This figure is 23.2% higher than that of 2006. However, members can only take out loans up to 12.25% of their assets.
2. Reward programs: The credit unions are offering reward programs to increase their membership base. They are offering special perks like lower auto and home loan rates, free traveler's check, etc. Moreover, the members won't have to pay any fee for withdrawing cash from the ATMs of other financial institutions.
The reward programs are available to the consumers using the various services and products of the credit unions. The members will earn points for purchasing more products or using several services. They will get perks based on the points earned by the members.
3. Broad network: The credit unions are expanding their branches for the convenience of the members. The members can operate their accounts at other credit unions also. Members have to provide the name of the credit union, account details and a photo identity card to the branch of the participating credit union.
4. Mobile banking: Some credit unions have started to offer mobile banking services to the members. According to a recent survey, nearly 7.5% members of the National Association of Federal Credit Unions are providing mobile banking options. However, few credit unions are apprehensive to introduce this service due to security issues.
In addition, Credit Union Student Choice organization is giving education loans since its inception in May 2008. It is said that in the academic year of 2010-2011, approximately $200 million loans have been originated as compared to $158 million in the year 2009-2010. This is certainly welcome news for the students since several banks have stopped lending educational loans.