6 Things you should keep in your disaster emergency kit
6 Things you should keep in your disaster emergency kit
The east coast inhabitants are facing the nature's wrath and fury in the last few days. You never know when you'll be in a similar predicament in future. A hurricane, tornado, tsunami, or an earthquake can strike your place at any time. You'll not wish to be left without any cash or important documents when a natural disaster hits your place. This is why it is better to prepare an emergency kit to minimize the psychological and financial damage that a disaster can bring upon your family. Glance through the article to know about the 6 things you must keep in your disaster emergency kit.
Things to be kept inside the disaster emergency kit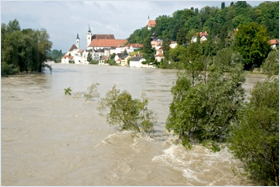 Here are the 6 things you should keep in the disaster emergency kit:
1. Account numbers: Write down the account numbers in a piece of paper or diary. It is not possible to remember the account number of your plastic cards, home loans, automobile loans, etc. Keep the paper or diary at the bottom of the kit.
2. Important telephone numbers: You should write down the contact details and phone numbers of the important persons and financial institutions in a diary. Note down the telephone numbers of the financial intuitions, cleaners, service providers, and relatives in the diary. You can also note down the e-mail address of your credit card issuer in a paper.
3. Money: You should keep some cash in your emergency kit. It is better to keep a few hundreds of dollars in your emergency kit. It is difficult to make a realistic estimate of the total amount you'll need when a disaster knocks at your place. This is why it is better to store a significant amount in the disaster kit. It should be kept in mind that you'll not be able to use ATMs if there is a major power failure in your locality. In case of an earthquake, the ATMs can be completely destroyed. So, save the amount in the kit and forget about it. Don't use this money to meet your short term financial needs.
4. A credit card: Keep one credit card with a balance in your emergency disaster kit. You can use this card to purchasing food and other necessary items for a few weeks. If the damage is severe, then it may take a few weeks or months for the government to normalize the situation. Besides, you'll also have a written document of all your disaster-related expenditures. You can use this document while making the insurance claim.
You should inform the credit card issuer that you'll not be using the credit card on a regular basis. Otherwise, when you suddenly use the credit card at a distant place for making huge purchases, the creditor may assume it is a fraudulent activity.
5. Medical details: Gather all the documents related to your health insurance policies. If possible, make photocopies of insurance cards and claim forms. Note down the telephone numbers and the address of the hospital, medical stores, physicians, etc. Keep all these documents inside your emergency kit.
6. Legal documents: Include the copies of your will, property deed and other legal papers in your emergency kit.
In addition to the above mentioned points, you should also keep a spare cell phone with battery in the disaster emergency kit. You can save all the passwords of your online bank accounts, account numbers, insurance policy numbers, etc. in the cell phone. You can use this cell phone if the diary gets misplaced by any chance.