5 Interesting tips to earn some extra dollars in 2011
5 Interesting tips to earn some extra dollars in 2011
A growing number of consumers are looking for the ways to earn some extra dollars as the unemployment rate is still high and there is no job security. Individuals (employed or unemployed) can boost their financial security by earning some extra dollars in a month. Read through the article to get an idea about 4 interesting tips that can help you earn some extra dollars in this tough economic scenario: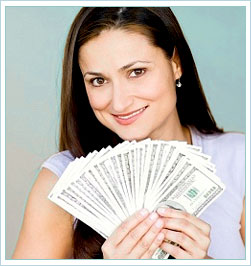 Tips to earn extra dollars
Have a look at the 5 interesting tips to earn some extra dollars in 2011:
1.Create your own blog: Create a blog on your favorite topic. Spend some hours in designing your blog. Make your blog as informative and interesting as possible. It will take few days but your hard work will eventually pay off. You can earn extra dollars by putting advertisements or affiliate links on your blog. You may be surprised to know that it is possible to earn around $30,000 (in a year) through blogging.
2.Sell a service: Several websites pay around $5 to the individuals for selling their services. You can offer your sketching, digital photographs, etc. to the websites and earn money. It is a great tip for the internet-savvy individuals to make quick bucks.
3.Capitalize on your skills: Do you have special talent in editing, social networking and developing websites? If yes, then you should utilize your skills to make some extra money. A great number of webmasters are willing to pay a huge chunk of money for the development of their websites. All you need to do is, advertise your skills to get work. Once you get the assignments, work on them in your free time and earn cash.
4.Make interesting designs on T-shirts: A lot of apparel firms allow individuals to design and sell their tops and t-shirts for a percentage of profits. It is said that the individuals can earn around $100.000 in a year by designing trendy t-shirts. So, if you're an aspiring designer or have an interest in designing, then it is a unique opportunity for you to satisfy your creative urge and make money. Just create interesting images on various themes and upload them. This way you can earn money at the comfort of your home.
5.Start part time business: You can start part-time business at your own home and earn money. This way, you can also take advantage of tax deductions especially available to home business owners. For example, you can start a window washing business or a catering business at your own house and earn extra dollars.
Finally, if you're a well educated person, then you can give tuitions to the students at your home or over internet. Apart from that, if you know various foreign languages, then you can teach them to the interested individuals. Thereby you can earn some extra money by just having a conversation with the people.