5 Tips that can make foreclosure less stressful for you
5 Tips that can make foreclosure less stressful for you
There is no point in denying the fact that foreclosure is an emotionally exhaustive and stressful process. It can be a pain on your neck. But this does not necessarily mean that you'll have to lose your sleep due to foreclosure. An efficient foreclosure attorney can help to make foreclosure less painful for you. He/she can also help to lessen its financial impact on your family. Glance through the article to get acquainted with 5 tips that can make foreclosure less stressful for you.
Tips to deal with foreclosure competently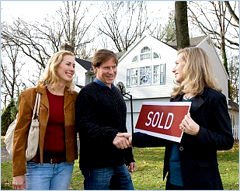 Here are the 5 tips that can make foreclosure less stressful and some what bearable for you:
Don't go on a guilt trip: There is not a single person on this earth who will want his home to be foreclosed by the lender. You might not have ever thought that your home would be foreclosed by your lender. But life can be brutal. You are facing foreclosure and you have to deal with it. There is no point in blaming yourself for this situation.
Consult a foreclosure attorney: You can ask your friends or relatives to recommend an experienced and competent foreclosure attorney to you. A good attorney can tell you about your rights and the options left for you. Lenders will not give any kind of counseling to you. They are least interested in counseling the depressed homeowners. But an experienced attorney can give you the right advice to deal with foreclosure. This may help you sleep peacefully at night.
Gather knowledge on foreclosure: You can take several steps to halt a foreclosure. For instance, if you live in Florida, then you'll have around 2 years time before eviction. In the mean time, you can sit with your attorney and chalk out a plan to stall foreclosure. You can save money and negotiate with your lender for a loan modification in this time period.
Try to save money: You need to save money in the midst of a foreclosure process. You need to sort your income and expenses and try to save money on your bills. Create a suitable budget and allocate money to your necessary expenses. A proper budget will let you know whether or not you are wasting any money. You can't possibly afford to waste any money in the midst of a foreclosure. This is the time to accumulate money and repair your financial house.
Make long term planning: If you don't have equity in your home, then it will be very difficult for you to build it again. Instead of trying to build equity in your home, you can talk with your attorney regarding the available options for you. You can discuss with your attorney and decide whether or not it is better to give up your house and start looking for a home which may have some equity in it.
Excessive financial stress can ruin your marital and social life. So, after you have analyzed all the aspects of foreclosure in detail, you should allow the system work. Foreclosure is a time consuming process. You won't be evicted from your house just after receiving the foreclosure notice from your lender. You'll have plenty of time to get your finances back in order and leave the stress of negotiating with the lender to your attorney.