FTC files lawsuits against 3 debt relief companies
FTC files lawsuits against 3 debt relief companies
Federal Trade Commission has filed lawsuits against 3 debt relief companies in January 2011 for violating the new settlement laws. It is said that these companies have made false promises to the consumers such as eliminating collection calls and eradicating credit card debts quickly. Reports suggest that the defendants have filed around 8.5 million dollars to settle the charges.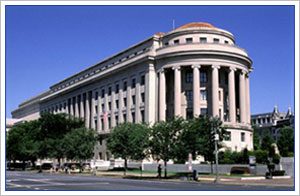 FTC sues debt relief companies
The officials at the FTC have complained that the defendants have adopted inappropriate marketing strategies for making money. They have broadcasted deceiving debt relief service advertisements through electronic media. The commercials were put on air in different languages such as Spanish and English. These advertisements lured consumers into believing that they can reduce their debts by several thousands of dollars by using the debt relief services, which were completely untrue.
It is alleged that the defendants didn't offer any kind of debt relief services. The main objective of the advertisements was to make the innocent consumers to call a toll-free number. Thereafter, the contact details of the consumers (who called at these numbers) were simply sold to the debt settlement companies as sales leads.
FTC claimed that the defendants used catchy phrases to attract the consumers. The advertisements claimed that the consumers could settle their debts with ease and get rid of the harassing collection calls. But these claims were simply baseless. Apart from that, the defendants were also unable to secure any kind of proof from the companies buying the sales leads that they could fulfill the advertised claims. The defendants simply collected fees from these companies instead of offering any kind of debt relief services. They were paid around $50 to $65 for each and every lead.
The 3 debt relief companies (against whom the complaints were made) have been fined $8.5 million by FTC. In addition, they have also been prohibited from promoting, marketing, or advertising debt relief services in future. They can't make false claims regarding any type of financial products. Neither can they lie about the terms and conditions of any product. They are also required to preserve the confidential information of the consumers by all means. The officials at the FTC hope that the number of debt relief scams will decrease after taking this strict action against those who violate the rules and regulations over and over again.