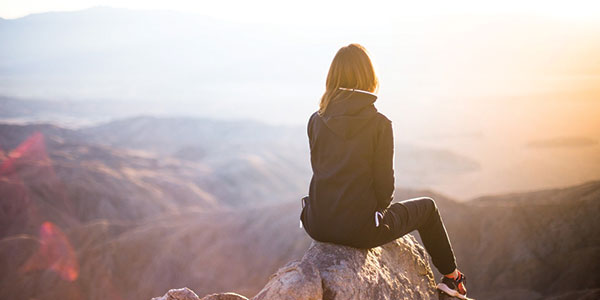 For most of the Americans, retirement means financial independence, which they achieve at the age of their 60s; mostly they draw Social Security Benefit at the age of 62 or as late as age 70.
They just don't believe that financial independence and early retirement can be achievable. However, many people have achieved it and a large number of people are trying to achieve it.
Why does financial independence is an impossible dream for most of the Americans?
The main culprit for which most of the Americans fail to achieve financial independence is debt.
Most of the us are drowning with the huge load of mortgage, credit card debt, and student loan debt.
Here's how they are struggling.
According to a report by SunTrust Banks, 1 in 4 young people (aged 21-34) gets financial support from their parents.
Some young people receive financial support to manage cell phone cost whereas some depend on their parents for medical bills, car insurance, etc.
Unfortunately, most of the young people, who have completed their studies,are coming back to their parent's place due to the pressure of their student loan debt.
Most of them are not getting a satisfying job. Thus they are getting delay to start a family, or achieve other important financial goals like buying a house, saving for retirement, planning a vacation, etc.
How much do you have to save to be financially independent?
Well, the first step to achieve financial independence should be to get out of debt. After that, you have to save enough to say "good bye" to your job.
But the question is, how much is enough to achieve financial independence.
Well, the exact amount can't be said. The amount that you actually need to achieve financial independence varies by families, person, and priorities.
For example, some people can be happy with $250(k) in their IRA account whereas some people have to save $2 million.
You just need to determine how much you need to spend per month and how much you need to retire.
To do so, you need to split your household expenses. It will help you to understand how much money you need to maintain your current standard of living while saving enough for retirement.
You should determine your lifestyle that you want to maintain in the future. Consider the inflation while predicting the future expenses. It will help you calculate how much money you need for financial independence.
You can calculate the number by taking the help of a financial advisor as well.
Should you sacrifice a lot to achieve financial independence?
Achieving financial independence doesn't mean you have to sacrifice or deprive yourself.
You don't have to save all the money you earn to achieve financial independence; you can still be happy and enjoy your life along with saving the required amount
Here's how you can set plans and works on that you achieve financial independence:
1

Start early

The early you start, the faster you can have enough money to announce financial independence. You just need to set plans and prioritize them.

While working on your plan, you can reward yourself and enjoy life normally.
2

Build an emergency fund

An emergency fund can be the first step to achieve financial independence. You have to save enough to safeguard your other savings in an emergency (Job loss, accident, illness, unemployment, etc).

It builds financial security and helps you to concentrate on building wealth.

Try to save at least 3-6 months of expenses in an emergency fund. Remember, your emergency fund will save your retirement savings when unexpected expenses arise.
3

Get out of debt as early as possible

You have to get out of debt to move forward to your FI goal. Having huge credit card debts, payday loan debt, and student loan debt can delay your financial independence.

To repay your debts, choose the right debt repayment option.

If the debt amount is not huge, you can pay them off on your own by following DIY debt relief options.

If you think you can't manage your debt, then you can consider professional debt relief services.

Well, getting out of debt is not enough, you have to stay away from further debt to achieve financial independence.

Remember, falling into debt means losing hard-earned money on the interest. The longer you will be in debt, the more money you will lose.

It is better to avoid debt so that you can achieve early retirement or financial independence as soon as possible.
4

Consider side hustles

Since you have to save money faster, you need to consider multiple sources of income to boost the net worth.

Thus, consider side hustles that you can manage while working on the main job to earn extra.
5

Saving into the retirement funds

Well, the next is saving money; it is one of the vital factors in achieving financial independence. You have to allow your money to grow so that you can have enough to secure your financial future.

You can start with a tax-advantaged retirement account. Contribute as much as possible (at least 15%) of your income to a 401(K) account.

Some tax-advantaged retirement savings

are good to build wealth.
6

Invest money

You need to invest your money to grow it faster. Well, taking the risk makes sense because you have to have some time to enjoy your financial independence.

If you don't grow money faster and retire at the age of 60, then no point of working so hard.

Thus, take the risk and invest money to build wealth.

You can take help of the financial advisor to lessen the risk of loss.

Lastly, achieving financial independence is awesome. Once you have achieved it, you don't have to take the stress of working hard to earn throughout the life. You can enjoy the rest of your life on your own terms.

However, you need to be focused on maximizing income, cutting down unnecessary expenses, eliminating debts, and building wealth to fast track your financial independence.

You shouldn't give up easily because achieving financial independence is not easy.

The path is difficult so you need to do a lot of hard work and have faith in yourself.

Keep patience and stay positive during your journey of chasing financial independence.
With proper help you can
Lower your monthly payments
Reduce credit card interest rates
Waive late fees
Reduce collection calls
Avoid bankruptcy
Have only one monthly payment
Get Debt Relief Now
How much debt consolidation can save you