5 Valentine gifts you can easily purchase below $30
5 Valentine gifts you can easily purchase below $30
There is no hard and fast rule that you'll have to purchase a diamond ring or necklace for your girlfriend on this Valentine's Day. You can purchase some great stuffs by spending only 30 bucks and still make your loved one feel cherished. Read on to know about 5 perfect Valentine gifts you can present to your loved one on the coming 14th February.
Valentine gifts under 30 dollars
Here are the 5 gifts you can buy for your loved one under $30
1.Chocolates: A box of yummy chocolates can be an excellent Valentine gift. It doesn't cost a fortune to purchase a box of chocolates. You can get them within $20. What more, chocolates comes in various shapes and sizes. So, you can even present a pack of heart-shaped chocolates to your Valentine. All you need to do is, go to a shop where good quality chocolates are available.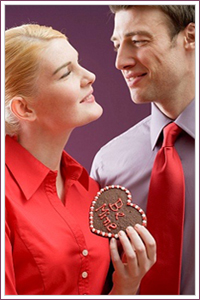 2.Special meal: Instead of taking your valentine to a costly and crowded restaurant, you can prepare a delicious meal for him/her. You can get interesting Valentine's Day recipes from internet. You can even go through a cookbook for this purpose. Your Valentine will appreciate the fact that you have gone through all the trouble just for putting up a delicious platter for him/her. Make sure you purchase the right ingredients and have enough time to cook the food.
3.Scrap book: This can be an interesting gift under $30. You'll have to buy a book and some raw materials. Then, collect and paste all the photographs, film tickets, and print outs of the mails you have exchanged with each other in the pages of the book. This can make your Valentine remember all the special moments you have spent with each other and make him/her turn over the pages of scrapbook again and again.
4.Sapphire jewelry: Usually a diamond jewelry cost a lot of money. So, instead of buying that, you can buy a pink sapphire ring or an earring for your boyfriend/girlfriend. Some shops offer this jewelry for only $29. This way, you can present a cheap yet trendy jewelry to your loved one.
5.A bouquet of Tulips: If you're bored of giving roses to your date year after year, then you can buy a bouquet of tulips this year. You can get tulips in different colors - red, pink and purple. Make a bouquet of vibrant colored Tulips and surprise your Valentine.
Finally, if you're intending to present a practical and useful gift to your Valentine, then you can purchase a stereo headphone. You can get these headphones in different colors and sizes. You can have it by spending around $29. If your date is a gadget freak, then he/she will surely adore this gift.