Valentine's Day: How to spend it frugally
Valentine's Day: How to spend it frugally
Valentine's Day is knocking at the door. Every one of you must be excited to spend the day with your someone special, family, or close friends. It is also quite obvious that you're searching for a perfect gift to give to your Valentine and have a perfect date.
How to have a perfect date on Valentine's Day
Don't think that you've to spend a huge amount to have the perfect Valentine's date. You can spend it frugally without compromising with your enjoyment. You can have a lovely Valentine's Day by using any of the following ideas.
Stay at home instead of dining out with partners
People love to dine out with partners on V-Day night. Every year, 14th February night is the best night for restaurants to earn huge revenue by putting less effort. They present a simple meal with an attractive name and charge almost double.
Most of the restaurants offer overly priced food and decorate all over the place with unnecessarily bright red color. People think the ambiance is just perfect to celebrate the night.
But, the overly crowded restaurants fail to provide even enough space to wait. Still, they charge a hell of a lot of fortune for the gourmet meal. Unfortunately, you may not find enough space for parking and even valet service on time.
Rather you may visit your favorite restaurant the day before Valentine's Day or two days after. You may find the place less crowded to spend some quality time with your partner.
However, the best option is to cook some favorite dishes for your sweetheart and spend a cozy evening comfortably at home.
Organize a nice picnic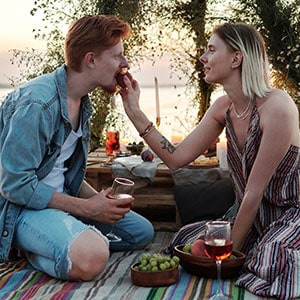 You don't need to have a meal in an expensive restaurant. You'll hardly get any privacy in a restaurant where all the couples will go on Valentine's Day. What you can do is, make a picnic basket. You can keep those food items, which your loved one loves to eat. You can take him/her to a lovely forest and finish the picnic basket together. Both of you can enjoy the special day amidst nature's abode. Have a special date filled with love, fun, and laughter.
Take your date for a long drive
You don't have to take your date to a movie hall. You won't need a long vacation also. You can just take out your car and go for a long drive with your date and talk to your heart's extent. Just switch off your cell phone for a couple of hours so that no one can disturb you. You can also visit a friend or go to a very nice place with your Valentine.
Go where you first met
Take your valentine out to the place where both of you met for the first time. Go for a stroll and hold each other's hand….spend a good time with each other. After all, time is the best gift that you can give to your loved ones, isn't it?
Take your loved one to a museum
If your valentine has a special interest in art and history, then go to a museum on the special day. Valentine's Day is the time to make the best impression upon your partner. You can very well do that by visiting a good art gallery.
Pamper your date
Everyone loves to get pampered. Take your partner to a spa where he/she can have a pedicure, manicure, or body spa. Don't think that men don't like all these things. Gen Y men want to look good. A little bit of pampering would make them more than happy on this day.
Cook something for your valentine
Finally, you can impress your date with your culinary skills on Valentine's Day. You can make chocolate fudge or ice cream of any other flavor at home. There is hardly any person on this planet who doesn't like ice cream. You can have immense fun in making and gobbling the ice cream. Your date will be just floored with your effort.
Do something that both of you like
On this Valentine's Day spend some precious moments with each other by doing something that both of you like (hobby crafts). It can be anything from photography, gardening, cooking, wood crafting, or salsa dancing to water coloring.
Go out with both sets of parents
Valentine's Day is not only for young couples; so, why don't you make your parents feel special on this 14th? Suggest to your beau about a double date with both sets of parents, so the family members, too, can get an opportunity to know each other. Treat the family to a lip-smacking meal prepared by both of you. It will make them feel like a family.
Ideas to gift on V-Day without spending much
Valentine's Day is also about gifting each other.
Below are some ideas you may consider to make your loved one happy without wasting much of your hard-earned dollars.
All the ideas are simple but can impress your partner like never before.
Write a letter instead of giving a bouquet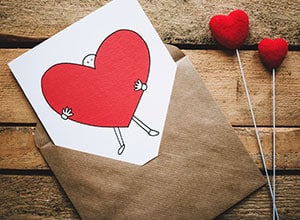 As per the National Retail Federation, about 61% of people pick up a bouquet as a V-Day gift. Roses and other costly flowers are expected to go/sell like hotcakes this year as well.
Certainly, a bouquet of red roses symbolizes your romantic nature but spending the high price on it is not a wise decision.
A bouquet has a short shelf-life and the florist charges double for delivery service.
Gifting a hand-made collage of photos will be a memorable gift that your partner can cherish forever. Writing down thoughts on a paper will have more passionate value than giving flowers.
Consider DIY gift ideas instead of exchanging greeting cards
Glittery greeting cards are a waste of money. Consider some DIY ideas instead of those expensive V-Day greeting cards.
Do not rush to a popular card store to get hold of a card. You can make the perfect Valentine's card for that special someone within hours and it won't cost you a fortune, either.
If you truly want to express your affection, then pick up some art and craft supplies to make the card. All that you need for making these great little Valentine's Day cards are a package of construction paper, some glitter, markers, a few glue sticks, and a pair of scissors.
Write down a note to your sweetheart; he/she will love the idea and appreciate your effort.
Make a small booklet with personalized messages
Make a small booklet (entitled "The reasons why I love you") on your own and then jot down all the reasons that made you head over heels for your valentine.
Bake cookies at home instead of buying a box of candies and chocolates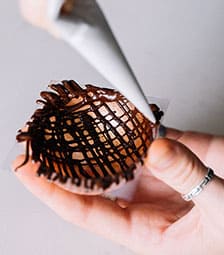 Again a wrong choice of gift that only wastes your hard-earned money.
Giving a box of candies and chocolates has become a Valentine's Day trend. But if your sweetheart is not a sweet-toothed person, then why waste money on those pricey sweets? Also, if your partner is on a healthy diet, then it's better not to entice him/her with such food items. Rather, you should encourage him/her to follow the healthy diet chart. This type of edible gift also won't last for a long time and also become flavorless shortly.
You can bake some cookies or prepare a super yummy dessert to see a sweet smile on your partner's face. You can also give a box full of hand-made sweet treats by wrapping it nicely.
Save money on flower gifts
If you have plans for giving flowers to your significant other this Valentine's Day, check out some ways below to spend less and get beautiful flowers: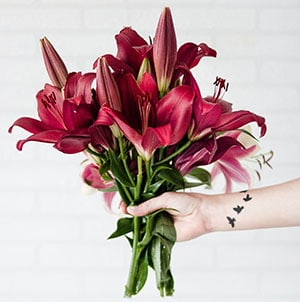 Making DIY flower arrangements

You can always choose the DIY method and prepare hand-made flowers out of everyday items like colorful papers, duct tape, plastic sheets, old newspapers, etc. It's a very cool thing to do at home in an eco-friendly and budget-friendly way. These homemade flowers will not only save your dollars but also help you put a unique and creative touch to your Valentine's Day gift.

Gifting artificial flowers

If you can't make flowers in DIY style, then you can prefer buying artificial flowers made of paper, plastic, fiber, or any kind of metal. They tend to be a lot cheaper and last longer as well. But remember, don't buy any flowers made from radioactive materials or chemical waste.

Look for bright seasonal flowers

Flowers that we will have in this season surely tend to be cheaper than off-seasonal flowers. So, you may consider checking out a florist to get the information. Some notable seasonal flowers will be orchids, anemones, and wax flowers.

Mix up

Don't just go for the authentic long-stemmed red roses. A rose bouquet will cost you too much as its demand is very high. Instead, mix up as many types and colors as possible for making the bouquet. And, if you're truly an admirer of red roses, you can include one or two pieces of roses within the pack.

Why not grow a rose plant in your backyard for next time? You can sell your roses the next Valentine's Day and make it an earning day as well.

Buy a beautiful vase

You can get cheap flower vases from your florists. A simple, beautiful vase is a great gift. If you know the store that offers such vases with flowers in a package, order them as soon as possible. Don't forget to ask how much they charge for a vase. Avoid over-decorated vases with tacky, out of date designs. If possible, buy a white color vase from Target or Walmart, ahead of time, and paint it yourself.

Skip the vase

If you don't like to spend the money on buying a vase and just want your bouquet, skip the store-bought vase. You may use your imagination if you don't have any other option. Show your creativity and use a wine bottle, jar, or tin can as a decorated vase.

Potted plants

Get your Valentine a potted plant, like an orchid or lily, so that she can nurture it and make it grow. It's a great idea because you're giving a unique gift that is different from conventional flowers. It'll grow as a strong sign of your love.

Contact a local florist

Contact your local flower shop for getting the highest-quality flowers but at a low price. It'll be possible for you only if you have a good rapport with the florist.

However, if you don't have good contact with the local florists, you still can work with him on the bouquet's price. Tell him about your budget, and the florist can make a bouquet for you. Be sure to inspect the flowers and get tips on how to care properly.

Say no to roadside stands

If possible, try to avoid roadside cheap flower stands. It may be easier to stop and buy from the guy selling flowers at the roadside. But, most of the time you may have to face low-quality blooms, which are not properly taken care of.

Buying online

Ok, we all know online shopping is a good thing. But, when it comes to buying flowers, it may not work as we expect.

Suppose you have ordered some uncommon lilies online, and the delivery date is scheduled two days after placing the order. But accidentally the flowers got delivered to you three days later. As a result, you will fail to give them to your Valentine. Apart from that, sometimes, even the flowers may be shipped through unrefrigerated transports. Therefore, consider these factors while buying online.
A few more ideas:
Gift a compilation of all the romantic songs to celebrate the cherished memories.
Share the precious moments both of you had spent with a handmade photo collage. You can also gift personalized photo frames by adding a special romantic message beneath the snap.
A personalized coffee mug for a coffeeholic valentine. Every time your sweetheart takes a sip, it would remind him or her of the love that both of you share.
A valentine's box filled with love letters, cards, flowers, or chocolates is surely going to leave your loved one amazed at the thought that you have put so much of your time and effort into the gift.
Frugal yet romantic ways to say "I Love You"
Gifts are always on top when it comes to events like Valentine's Day. This is probably the most popular way to pamper you "king" and "queen". On the day when you're going to celebrate your love, you shouldn't worry about your budget as there are ample gifts which are cheap yet romantic. All gifts are mostly within $10. So, grab these gifts and say "I love you".
Gifts for your "queen"
Heart-shaped necklace

Though the heart-shaped chain is very common, yet your girl will love the gift when you help her to wear it in front of the mirror. And the big part is, you can find these neck chains for under $10. You can get this type of cheap necklace on a popular online shopping portal like amazon.com. Bracelets are also very popular among girls!

Mirror Plaque

Buy a pretty mirror plaque and write down your feelings for her. You can get customized mirror plaques for $9 or less.

Scarfs

Give her all season scarfs available in the market. Scarfs are very trendy these days and she will look very smart with any outfit in any season. Your honey will love it. You can get the scarf for $9 or a little more.

Ditch the red roses, give her purple orchids

If she loves flowers and you get bored of red roses, then pick purple orchids. No need to buy red roses, which are available at about $50 for a dozen especially on V-Day. Grab the purple dendrobium orchids within $10 and gift your queen. The best part is orchids last for 7-8 days fresh at home. So, it's quite a worthy gift to dedicate love.
Gifts for your "king"
Classic sunglasses

If your man looks too handsome with different types of shades, then give him a nice pair of sunglasses on V-Day. Sunglasses may be available within $10.

DVDs

Go for digital movies or DVDs for your man. This is the most popular way to delight even a most unromantic fellow. Choose the movies according to his taste and favorite genre. (action, thriller, horror, and so on).

Folding iPhone stand

You can give a folding iPhone stand to your gadget lover guy. He can refresh his moods at the office desk viewing favorite videos and playing games. This type of hands-free stand can perfectly fit in his wallet and he can enjoy his free time as well. You can get it within $10.

Wall mounted bottle opener

These types of openers are available online. They are quite handy and useful gifts for boys.

Why not do something new and make this Valentine's Day an earning Day? You can take up a part-time job in a suitable industry or make gifts on your own to give to your special someone and at the same time, sell some to earn.

Bottom lines

Beyond all ideas, gifts, cards, chocolates, there is a promise of "love forever" that can make yourself and your partner happier. So, select a thoughtful gift instead of a pricey one. You need not take much pressure by spending a huge amount on the V-day to show your love. Rather, put more effort to make every other day special for your sweetheart.

Simplicity is always the best and blissful option to enjoy togetherness.