4 Easy ways to meet your necessities on a limited income during a tough time
4 Easy ways to meet your necessities on a limited income during a tough time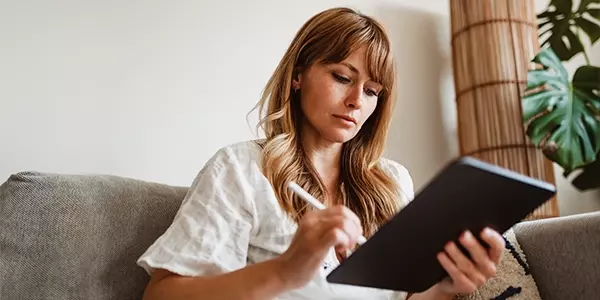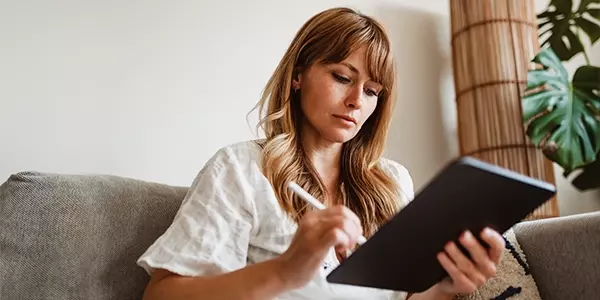 You are aware of it now that the COVID-19 outbreak has shattered our economy. The Bureau of Labor Statistics reports that in May 2020 near about 21 million Americans were unemployed.
When the situation is so tough, you need a tight budget to have a grip on your weak financial situation. But in this danger, you are not alone. You can rely on debt relief options, economic stimulus packages offered by the federal government, along with unemployment insurance.
By adopting these 4 ways you can meet your necessities on a limited income during tough times.
1. Create a budget to meet daily necessities on a limited income
A budget will help you to check how much money is coming to your home each month and what your expenses are. If you want a successful financial future, then there is no other way than creating a realistic, and successful budget.
The budget will give you a sense of control over your money.
How can you create your budget?
A. Set specific goals:

As you know there are 2 types of financial goals, short-term and long-term. The short-term goal is effective for fulfilling your daily needs by using your money for today.

The immediate financial goals include covering your current expenses. It will include the rent payment or mortgage repayment, utility bills, child care, household supply, food bill, etc.

The long-term financial goals are created with the aim of savings for the post-retirement stage.

If you have debt, then paying off the outstanding balance is your responsibility. These are the immediate financial obligations that you have to meet every month.

B: Calculate what is your income and what's your expenses

When you are aware of your financial goals, then you need a plan to reach your goals. First of all, you have to evaluate what your monthly income is and what your expenses are. Planning a monthly budget is helpful because the bills of our daily necessities usually come monthly.

Start calculating your after-tax income and then calculate your expenses.

Savings must be a part of your program. Financial veterans usually advise that you should save apart at least 6 months of income. You need that amount to meet any emergency or job loss.

Usually, we create a budget to make a balance between spending and saving. With the budget, you are securing the financial future of both you and your family.
2. Take a look at the Unemployment Insurance option you have
If you are going through a pay cut or you have lost your job , then you can apply for unemployment insurance. The US Labor Department provides unemployment insurance for the eligible workers who have lost their jobs or have pay cut with no fault of their own.
What is unemployment insurance?
When you lose your job, you should file for unemployment insurance. Every state has different requirements and benefits. Unemployment insurance provides help to manage your needs, such as housing costs, food, and utility bills temporarily.
How much money will you receive?
Under the new rule, you may get an additional $600 a week on top of other normal benefits. Till February it averaged $387 a week nationwide, as per the Center on Budget and Policy Priorities (CBPP).
Who qualifies for unemployment insurance?
Eligibility criteria can be different from state-to-state, but you usually qualify for unemployment insurance if you lost your job due COVID - 19 outbreak.
If you have lost your last job due to no fault of your own. It means your last company is unable to provide you with a job due to unavailability.
Each state has its Work and Wage criteria. You need to earn a defined wage as per your state's criteria and you also need to work for a certain period as cited by your state.
Apart from the above-written criterion, each state has its unemployment rules. You must check out your state's labor department website.
New federal rules have expanded the eligibility to cover people who have lost their jobs, work hours slashed, quarantined, and can't work, unable to join work due to a risk of exposure, or taking care of an infected family member.
How can you apply to get the unemployment insurance benefit?
You can file your claim with the unemployment insurance program in your state. In most states, you may apply for unemployment insurance benefits over telephone, online, or you may go in person to the Labor department of your state .
To get the unemployment insurance benefits quickly, fill out all the information correctly while purchasing the policy. For example, write down your present address and joining dates to the employment firm correctly.
After your filing is completed, you have to wait for two to three weeks before receiving your first government-sponsored benefit check.
Remember, you can claim the unemployment insurance benefit only in the state where you have worked, not in the state where you live .
3. Economic Stimulus Package you're going to receive from the Federal Government
The time you are reading this article, you may have received the federal stimulus check provided by the CARES Act. The stimulus check was useful for sure in everyone's life when the federal government started providing it from March.
What is a stimulus package?
President Donald Trump signed a coronavirus stimulus package called the Coronavirus Aid, Relief, and Economic Security (CARES) Act to help people who are affected due to the coronavirus outbreak. The CARES Act is the biggest rescue package worth $2 trillion.
How much will you get from it and how many payments?
The federal government is providing $1,200 in stimulus check payments to individual taxpayers, $2,400 to married couples filing jointly, and additionally $500 per qualifying child under the age of 17.
Nearly 159 million stimulus checks have been paid out so far. .
Who qualifies for a stimulus package?
To get a full-size stimulus check, you'll require an adjusted gross income (AGI) of $75,000 or less (individual), or $112,500 for heads of household, and $150,000 for joint filers (couples)
But if you still have not received the check, you can track the stimulus check.
IRS' online Get My Payment tracking app may be useful for you. The app will show you what is holding your payment or why have you still not received your payment?
You can contact the IRS directly too if you think or have some proof that your payment has missed somehow. The federal government had set the date up to 13th May to set up an account to receive the direct deposit from the government. Hope you have done it!
If you have missed the deadline of receiving the payment, check your mail. You must have received the check on the mail.
You may track the US Postal Service app Informed Delivery to track your mail.
Though most of the people have received the paper check, the report says around 4 million people have received the EIP or Economic Impact Payment. It is a prepaid debit card, a substitute for a stimulus check. So, don't throw away any mail without opening it.
You need to file the tax return for 2018 and 2019 to receive the stimulus payment. You still have the time to file the tax return and receive the stimulus check.
The good news is the government is again thinking of providing another stimulus check, named HEROES or Health and Economic Recovery Omnibus Emergency Solution. If the $3 billion stimulus check is passed in both the house and the senate, you can expect to get another round of stimulus payment.
I hope this another round of stimulus payment will be able to meet the daily necessities that you were not capable of fulfilling with your limited income during this tough time.
If the legislation is passed, every family member including the children will receive $1200 from the federal government.
4. What's your hope on debt relief options amidst the coronavirus pandemic?
President Mr. Donald Trump and Congress have taken some exemplary measures to keep the economy normal as it was in the pre-COVID period.
Have a look at the government measures.
The monthly interest payment on your student debt will be suspended for a few months.
The tax payment date is extended till the 15th of July. So, hurry up! There is little time left.
If you are having any kind of trouble paying your utility bill, the authorities won't stop your water and electricity supply.
You won't face foreclosure or eviction of any kind for some months if you have acquired a government mortgage or rented government-subsidized housing.
Finally, the thing that matters most is the unsecured debt like credit cards. If you have lost your job or faced a pay cut, then seriously it will trouble you to pay off the outstanding balance with a high-interest rate. If required, take help of debt relief options to repay your credit card debt, payday loans, along with other unsecured debt.
Fortunately, the credit card lenders who operate in America are still not merciless. They have given some offers like skipping the payment for a few months by observing the current economic situation or you can choose the credit card forbearance option.
So, for some months, debt won't be your primary worrying cause. Your lenders are giving you the time to recover yourself from unsecured debts like credit card debts, payday loans, etc.
What else?
You should not worry much. Be confident. Discuss every problem with your family. The spread of COVID-19 is not only limited in the USA but all over the world. The people who are worst hit are the people who are ill or have lost their jobs. So, if you have lost your job, try these 4 easy ways to meet your necessities on a limited budget.