Are you having serious money trouble in Idaho and want to pay fewer bills each month? Do you want to get rid of bills by paying much less than your outstanding balance? Well there are options available like Idaho debt consolidation and settlement that can help you pay off bills with ease and save you money.
Idaho debt consolidation - What is it all about?
Idaho consolidation helps you to combine multiple bills into one repayment plan you can afford. You may want to reduce your monthly payments or stop paying the minimum each month, including interest payments that add to your creditors' profit. To avoid paying a large amount of interest over a long period of time, work out a payment or settlement agreement that will let you pay your bills faster. This is when Idaho consolidation and settlement options can help.
The Idaho consolidation options are:
Idaho debt consolidation program:
This is a debt management program where you enroll with a consolidation company/law firm and let a representative negotiate low interest rates so that your monthly payments are lowered. If your creditors have imposed late fees and over-limit charges on your credit accounts, the Idaho consolidation company or law firm may be able to reduce or eliminate these payments.
Know more...
Idaho debt consolidation loan:
Banks and other financial institutions offer Idaho consolidation loans that enable you to pay off multiple bills with one large payment. The interest rates charged on these loans are generally lower; hence it's easier to manage one such loan instead of several bills at a time.
Learn more...
Balance transfer:
This applies to credit card bills only. If you have a low interest card or one with a 0% introductory rate that is expected to continue for 12-15 months, then you can transfer your balances into that card. This will lower your monthly interest payments. Keeping track of your bill payments will be easier.
Balance transfer is preferable when the amount you owe is low enough to be paid off within the introductory rate period. Otherwise, once the introductory rate period ends, the interest rate on that card will be raised and you won't save enough while paying your bills.
State of Idaho (ID)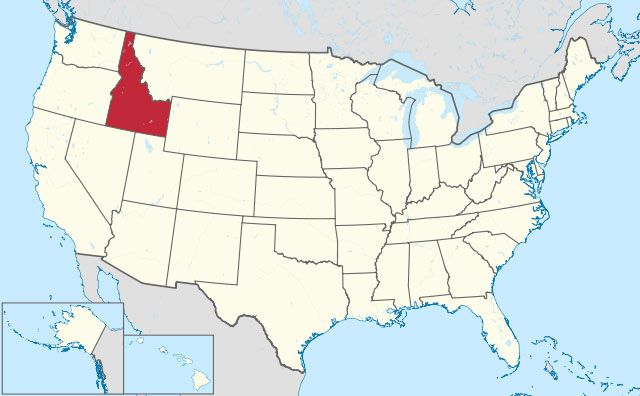 Avg credit card debt: $5,092
Delinquency rate on (credit card): 1.18%
Mortgage debt: $156,240
Delinquency rate on (Mortgage): 1.51%
Auto loan debt: $18,083
Delinquency rate on (Auto loan): 0.78%
Unsecured personal loan debt: $11,021
Delinquency rate on
(Unsecured personal loan): 3.57%
Idaho debt consolidation - An example
Shelly has 2 credit cards, the details of which are given below::
Credit card X
APR - 17%
Outstanding balance - $30000
Minimum monthly payment - 3% of the balance or $25 whichever is higher.


Using the Credit Card Minimum Payment Calculator, Shelly will learn that it'll take more than 22 years to pay off her card balances completely.

Credit card Y
APR - 21%
Outstanding balance - $45000
Minimum monthly payment - 3% of the balance or $25 whichever is higher.


Using the credit card minimum payment calculator, Shelly will find that it'll take more than 30 years to pay down her bills.

Now, let's say Shelly can only pay $1200 each month towards her bills and she's decided to combine the 2 cards and pay off their balances with an Idaho debt consolidation loan.

Using the Debt Consolidation Calculator, it is figured out that Shelly will get rid of the bills in = 82 months (that is, within 6-7 years) which is a comparatively shorter period of time.Her total savings = $3362
What is Idaho debt settlement all about?
Settlement is where you negotiate with your creditors to lower your outstanding balance when you can't pay it off in full. There are Idaho companies or law firms that can provide you with Idaho debt settlement help and advice. You have to enroll in one of their programs where the company representative negotiates with your creditors or collection agencies (CAs) to eliminate your outstanding balance.
Idaho debt settlement or consolidation - Which is better?
There are programs that can make you free from debt, but they may have a negative impact on your credit score initially. So, before you decide which option will work best for you, there are certain factors that need to be considered. These are:
1

How much you owe to your creditors.

2

How much you can afford to pay each month.

3

What type of credit accounts you have.

4

How important your credit score is to you.
Case study
Scenario I took a student loan of $10,000 @3.4% and $450 @6.8%. The grace on my loans will expire within a couple of weeks. There's a balance of $700 @21% on my credit card. Luckily, it won't add interest to my loans for the next 6 months. I did a balance transfer. My question is should I repay $450 loan first? Tell me why, if it's a yes. I'm in Kellogg, ID. Regards.
Solution
Debt settlement or consolidation could be the most effective way to pay off your credit card debt during the initial stages. The reason is credit card payments would be much affordable to you, as your card is still in the promotional (0% interest) period. Hence you won't have to worry about added interest on your outstanding credit card balances. Moreover, once the 0% interest period is over, your balance transfer card would charge an astronomical interest rate on the balances. So, better pay off your credit card balances as soon as possible. It'd free up some much-needed dollars to repay your student loans in larger amounts. Check out with a local, licensed credit counselor or debt expert for help.
How much
you can save
in Idaho
FAQ on Idaho debt consolidation and settlement
I have taken out a number of internet payday loans in Idaho and I'm unable to pay them off. I've tried making alternative arrangements with the lenders but they've threatened to file lawsuits. Can these pdl companies sue me and have my wages garnished?
Ans:
Since payday lending is legal in Idaho, your lenders can file a lawsuit and get a judgment from the court that will enable them to garnish your wages, provided garnishment is legal in your state.

Now, as you have taken internet pdls in Idaho and your lender is threatening to sue you, you should consider going for an Idaho debt consolidation program where your interest rates and monthly payments will be reduced.
Learn more...
What fees are charged by Idaho debt settlement companies?
Ans:
Most Idaho debt settlement companies charge an upfront fee that is usually capped by each state. Then there's a monthly maintenance fee charged on each debt you include in an Idaho debt settlement program. Apart from this, you'll need to pay part of the money you save as a success fee. States are beginning to cap success fees too.
Is it worth filing bankruptcy if I have past due medical bills? I always believed medical bills do not show up on credit report but I guess I was misinformed.
Ans:
Filing bankruptcy should be your last resort because it'll ruin your credit and bring down your score by 200-300 points, depending on your payment history. Thus, depending on your financial situation, you may choose to consolidate or settle your bills instead of filing for bankruptcy. If you don't feel easy negotiating with creditors or CA on your own, you can get help from an Idaho debt consolidation/settlement company to communicate with your creditors on your behalf.