If you're having a severe debt crisis in Minnesota and you're getting overdue notices from creditors, you need to look out for options that can give you relief from debt. Minnesota debt consolidation and settlement are two such options.
Minnesota debt consolidation - How it works
This is an option that helps you to combine your credit card debt, medical bills, payday loans, and utility bills into a single monthly payment. With Minnesota consolidation, you can have high interest rates lowered to reduce your stress by making your payments affordable.
Minnesota consolidation lets you pay down bills in 2 different ways.
Whether you have store cards/credit card bills, utility bills, personal loans, or medical bills, you can consolidate by getting enrolled in a Minnesota consolidation program. The company representative negotiates with your creditors to have your interest rates and penalties reduced. They will make sure you don't have to struggle in order to meet your payments.
These are personal loans available for those who can't manage to make payments on their bills at regular intervals. Most lenders look for borrowers with good credit and a steady income source. Minnesota debt consolidation loans are usually available in an amount large enough that you can repay most of the bills you are struggling to pay.
State of Minnesota (MN)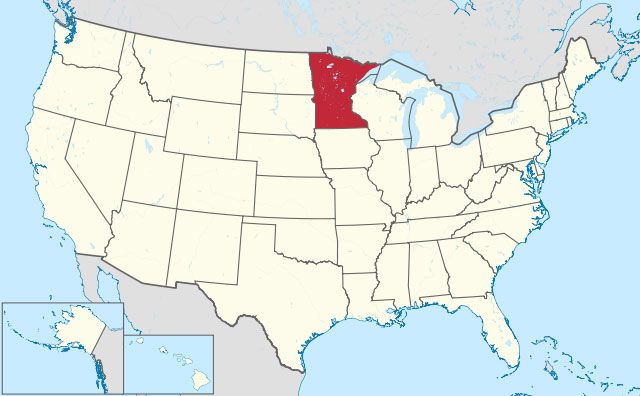 Avg credit card debt: $5,091
Delinquency rate on (credit card): 1.01%
Mortgage debt: $172,539
Delinquency rate on (Mortgage): 1.20%
Auto loan debt: $15,809
Delinquency rate on (Auto loan): 0.65%
Unsecured personal loan debt: $12,364
Delinquency rate on
(Unsecured personal loan): 2.65%
How to avoid getting ripped-off by Minnesota consolidation company
When you choose a consolidation service in Minnesota, make sure you don't get ripped-off by the consolidator. Here are 4 warning signs that can help you avoid a scam.
The consolidator claims to protect you from lawsuits
There's no guarantee that a Minnesota debt consolidation company can help you avoid a lawsuit. Whether you get sued depends upon the creditor. However, a lawsuit can be avoided if the consolidator negotiates successfully, assuring the creditor that he'll get his money within a specified time period.
The consolidator charges a large upfront fee
There are Minnesota debt consolidation companies that may charge you a large upfront fee without providing you with the right services in return. You should avoid dealing with these companies. Instead of helping you to pay off bills, these companies will land you in further problems with your bills.
We will buy your debt scam
It is better to stay away from Minnesota debt consolidation companies that promise to buy your debt. These companies expect you to make a small monthly payment in return for buying your debt. Then when you read the fine print, you'll discover that you'll be spending several times the amount you need to pay under the original payment plan.
The consolidator claims to fix your credit
Do not go for services that claim to fix your bad credit by offering you free consolidation, unless they are a registered non-for-profit organization.
Debt consolidation Minneapolis, Minnesota - Tips to make it a success
Here are some tips to help you consolidate bills in Minneapolis or any other city in Minnesota:
Develop a monthly budget: If you intend to consolidate and repay bills, you need to follow a tight budget each month.
Cut down your spending: It is essential to cut down your spending so that you remain within your income. This means you need to maintain a frugal lifestyle until you get back on top of your finances.
Try increasing your income: You can try out various means to boost your income. If you have time after your regular job, you can get a part-time job. You may want to consider selling some of your stuff at a garage sale.
Inform the consolidator about any changes in income: Make sure the Minnesota debt consolidation company is aware of any increase or decrease in your income so they can adjust your payment plan accordingly. So, if you get more money, they'll increase the monthly payments so that you can get rid of bills faster.
Minnesota debt settlement - How to do it
If you don't have enough money to make your bill payments on a monthly basis, work out a settlement agreement with your creditors. If your accounts are assigned or sold off to a collection agency, you'll have to negotiate with the CA so that they agree to accept a lower payment. However, if the CA keeps harassing you for payments and you don't want to negotiate with them directly, you should approach a Minnesota debt settlement company to communicate on your behalf.
Case study
Scenario
I wonder what's the average % people settle their medical debts that is feasible. I want my medical debts settled and I'm willing to negotiate to make it work just as smoothly I can. There are bills from 2012 but nothing to show on my credit report. I want to hear from you all and would appreciate ideas on how to start negotiating med bills. I'm from Hopkins, Minn. Thank you.
Solution
"The bills you're talking about: Are they your provider's bills or facility bills? Often, outstanding facility bills are easier to settle than providers.
At the time of treatment: Did you have an insurance policy?
At the most, you can make an offer.
There could be many issues arising out of your medical debt: Your bills are 4-year-old. When hospitals close their books on charity care, then there are little funds left to fit in any more patients. They exhaust their charity care budget every year. Making an offer after 3 years to pay less than you owe is too late an offer. If you weren't covered under an insurance policy at the time of your treatment, it's implied that the hospital has already given you a discount out of their charity care fund and wouldn't entertain any further request for debt reduction. The worst that could happen is they'd say NO.
If you're hell bent on settling your medical debt, then you'll have to consider whether or not your debt has passed its statute of limitations (SOL). A statute of limitation will start when an account turns delinquent or when a debtor has made the last payment on that account. In Minnesota, a SOL generally last for 6 years, in the case of contract claims. Hence, creditors have 6 years to sue you and obtain a judgment against you for an unpaid debt in your state of Minnesota.
To make a settlement offer, you'll have to save at least 25% of the total medical debt owed. The hospital should agree to a lump sum debt repayment amount from you than your promises to make the payments. Still, if they reject your offer, then you can increase the repayment amount and try again. When you do make a payment, make sure you get a settlement agreement signed by the competent hospital authority. If you don't know where to start your debt settlement process from, you can check out this resource:
https://wiki.debtcc.com/debt/debt-settlement-faq.html
"
How much
you can save
in Minnesota
FAQ on debt consolidation Minneapolis and Minnesota settlement
I've been getting calls from a CA about a bill I paid off 3 years ago with help of a Minneapolis debt consolidation company. The CA keeps telling me that I owe more. But the consolidation company sent me a letter stating that my account had been paid in full. I know the CA can't sue me because the SOL has expired. What should I do now?
Ans:
Since you've received a letter from the Minneapolis debt consolidation company stating that the debt has been repaid, you need to send them debt validation letter. If they fail to validate the debt and continue to contact you, send them a Cease and Desist letter. Attach the letter from your consolidator along with it. The purpose of the Cease and Desist letter is to request the CA to stop contacting you because you've already paid off the account. Know more...
I received a call from a collection agency for payment on a MasterCard account I've opened a few years ago. The CA offered a payment plan stating that if I didn't accept it, they might go to court and then the judge would ask me to pay off the account in full. I'm currently paying for 2 more credit cards and it is getting quite difficult since I've lost my previous job and my new job doesn't pay me very well. What should I do? I'm in Minneapolis.
Ans: If the MasterCard account has exceeded the SOL, you needn't make any payment towards it. You can send a Cease and Desist letter to the CA thereby asking them to stop all communication with you.

You can enroll in a debt consolidation Minneapolis program and pay off the MasterCard account along with the other bills that aren't easy to manage. Alternatively, you can get help from a Minnesota debt settlement company to negotiate a settlement with the CA by enrolling in a Minnesota debt settlement program.
I have several internet payday loans in Minnesota. I took out some of them to pay off other pdls. Is it legal to stop the ACH withdrawals and consolidate the pdls?
Ans:
Yes, under the EFTA (Electronic Funds Transfer Act), it is legal to stop the ACH (Automatic Clearing House) withdrawals on internet payday loans in Minnesota. In order to get help paying down your bills, you can approach a Minnesota debt consolidation company.