If you have an unmanageable debt load in Montana and you're looking for professional help to get out of it, go for a free counseling session with a Montana debt relief company. They will analyze your financial situation and suggest a relief program where you can pay off your bills comfortably.
Montana debt relief programs - What are the highlights?
If you're stuck in debt, you can get help from the relief programs offered by Montana debt consolidation/settlement companies and credit counseling agencies. A brief idea of each program is given below:
Montana debt consolidation: There are 2 ways you can consolidate bills in Montana.
Way 1: Getting enrolled in a
consolidation program

: This a debt management program where a consultant negotiates with your creditors or collection agencies so that they cut your interest rates and reduce or eliminate your late fees. The purpose is to help you combine multiple bills into one low monthly repayment. Learn more...
Way 2: Applying for a
consolidation loan

: This is where you approach a bank or lender for a low-interest consolidation loan offered without any collateral. With a Montana debt consolidation loan, you pay back multiple bills with a lump sum cash amount. The consolidation loan needs to be repaid, so you'll need to make a small monthly payment for the entire term of the loan. Use the debt consolidation calculator to figure out how much you'll save when you consolidate multiple bills into one loan.
Montana debt settlement: There are settlement companies that negotiate with creditors or collection agencies so that they reduce your outstanding balance. The objective of the Montana debt settlement company is to give you relief from debt burden and get creditors off your back as fast as possible.
Steps in a Montana debt settlement program:
You stop paying creditors after you enroll in the program

The settlement company creates a bank account for you

You make a monthly deposit to the settlement company

The deposits grows into a lump sum in the trust account

The settlement company starts negotiation with creditors

Debts are paid off with the accumulated money
State of Montana (MT)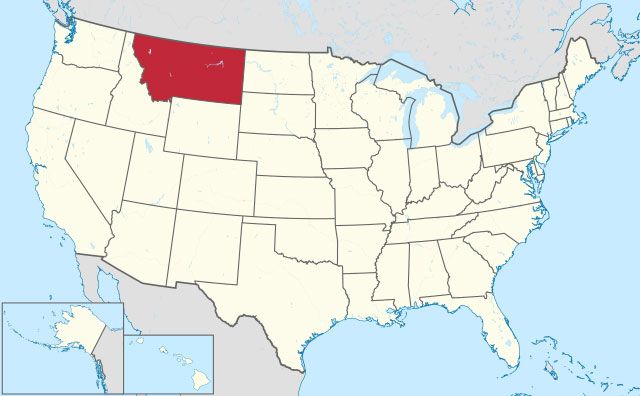 Avg credit card debt: $4,968
Delinquency rate on (credit card): 1.03%
Mortgage debt: $166,613
Delinquency rate on (Mortgage): 1.39%
Auto loan debt: $18,576
Delinquency rate on (Auto loan): 0.87%
Unsecured personal loan debt: $15,572
Delinquency rate on
(Unsecured personal loan): 1.20%
Credit counseling in Montana:
Credit counseling services in Montana offer debt management plans to those who're struggling to handle multiple bills, even though they've been budgeting and living a frugal life to save more for bill payments.
Under a debt management plan, the counseling agency will negotiate with creditors or collection agencies to lower your interest rates and monthly payments. You'll make one monthly payment to the credit counseling agency that distributes the money to your multiple creditors every month. This way you'll get rid of your bills faster.
How to find a reliable debt relief company in Montana
Here are a few tips to help you find a Montana debt settlement or consolidation company that will suit you the best.
Go through the DebtCC Ranking Chart
You can check out the Company Ranking Chart available in this community. It'll help you find out the best consolidation/settlement company in your state.
The Ranking Chart is where you'll come across companies ranked on their company profile, service background, and other details. You'll learn about the accreditation (whether it is certified by BBB or IAPDA) received by the company and their fee structure. Then you'll find the testimonials that the companies have received from their clients. You can then compare the company details and services in order to choose the best Montana debt consolidation company.
Consolidation loan makes you pay more in the long run
With a Massachusetts debt consolidation loan, you pay low interest on a monthly basis. But, because it is a long term loan, you'll be paying substantial amount in interest over the life of the loan.
Cut down unnecessary expenses
It is essential to cut down unnecessary expenses and lead a frugal life when you're paying off bills with a Massachusetts debt consolidation program. This will save you from incurring additional bills.
Avoid credit insurance
Financial institutions sometimes offer credit insurance policies along with personal consolidation loans. These insurance policies cover your loan payments if you fall sick, die, or lose your job. The insurance premiums may raise your monthly loan payment by $1500-2500 depending upon the insurance company the lender uses. It is better to avoid these policies as they can add on to your payments.
Case study
Scenario:
Just 4 months from freedom... Not a single lender has filed a lawsuit till date.. What are my chances of getting rounded up prior to SOL, if I apply for a car loan? Will my credit be tracked?
There are 2 1099's already in my name. One of them is from Citi which is in a state of turmoil after it was slapped with a major suit regarding credit collection.
Then there's Chase. It was Chase which sent me the 1099 first and hastily wrote off my debt.
Regarding the rest, I'm afraid I don't know exactly. I'm in Montana.
So, i'm safe?
Solution:
1099 form will report all your forgiven debts as income and hence, you'll have pay taxes on them.
Creditors can collect debt forever. But due to statute of limitation (SOL), there's a deadline to seek debt payments via the court system. Once SOL is over, then a creditor can't sue you, even though he can ask you for repayments.
Unless SOL in MN is 8 years, you may be slapped with a delinquent debt lawsuit any moment.
An effective way to prevent a creditor lawsuit is to file for bankruptcy protection. Or else, you can go negotiate your debt and pay less than the actual debt amount.
How much
you can save
in Montana
FAQ on Montana debt consolidation and settlement
I have 4 storefront payday loans and 3 internet payday loans. I'm planning to tackle this pdl problem and I don't know where to start. Can Montana debt consolidation help?
Ans: Montana debt consolidation programs can help you consolidate payday loans. You need to first ask your lender for an Extended Payment Plan (EPP). Under this plan, you need to pay off your bills in 4 equal installments without any extra fees or interest payments. But an EPP is only available if your lender is a member of the Community Financial Services Association (CFSA) and if your lender allows an Extended Payment Plan.
I have payday loan debt and racked up 15K in medical bills. I want to pay all my creditors but one of the medical bills has gone into collections and I can't afford to make the monthly payments the CA is charging. What are my options?
Ans: I have payday loan debt and racked up 15K in medical bills. I want to pay all my creditors but one of the medical bills has gone into collections and I can't afford to make the monthly payments the CA is charging. What are my options?
Ans:
The best way to manage your payday loans is to try a Montana debt settlement or consolidation program. If you're not sure which program is right for you, contact a professional Montana debt solutions company and get a free counseling session. If the company recommends a settlement program, then you can enroll, or attempt to negotiate on your own. Before you begin to settle or enroll in a settlement program, check out these
tips to negotiate your debts
successfully and the
pros and cons of settlement
.
I owe around $8,000 in credit card bills, but including the late fees it comes to be around $9,500. I'm not sure whether I should go for a Montana debt consolidation/settlement program. Please advise me.
Ans: Whether or not you will be able to enroll in a consolidation or settlement program depends on the company. Most consolidation/settlement companies deal with customers with larger debts. In this case, it is better to negotiate an alternative payment plan or try a consolidation loan.