A clear idea about myths and truths are necessary to manage your debts efficiently. You might take the wrong steps if you believe in debt myths. Therefore, clear your confusion and handle your debts like a pro. Let us discuss myths and truths of debt settlement, debt consolidation, credit counseling, bankruptcy, and so on.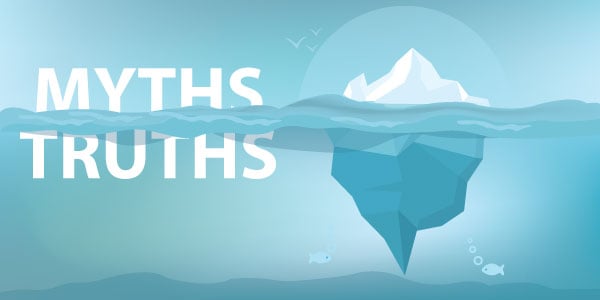 Debt Myths and truths
We often don't have clear idea about debts and debt relief options. Knowing the truths behind the debt myths can help you handle debts in a better way and manage them efficiently.
Debt settlement - Myths and truths
Debt settlement gives you a chance to clear your unpaid bills by paying less than what you owe to your creditors. In this process, either the debtor or a settlement company, on the debtor's behalf, negotiates with the creditors and/or collection agencies to settle the accounts through reduced payoffs.
However, it's quite necessary to be aware of the truths against the myths regarding debt settlement. That'll help you make the decision knowing fully well about the pros and cons of settling debts.
Let's discuss some popular myths and truths of debt settlement.
Payday loan - Myths and truths
Most of the people have a wrong notion or myth about short-term loans (read: payday loans) that is a brainchild of widespread negative press as well as misleading information. However, here are some fundamental facts about payday loans (pdls) as corroborated by reliable sources.