Are you deep in debt with your monthly bill payments getting out of control? Are creditors or collection agencies harassing you with constant phone calls? Well, if you're in this kind of situation in New Mexico, you should consider going for New Mexico debt consolidation. This is where you combine multiple bills into a single monthly payment and pay back your debt faster.
What are the New Mexico debt consolidation options?
There are a number of options available for consolidating bills in New Mexico. These options are:
Consolidation program:
If you want to merge your bills into one lower monthly payment, you should go for a New Mexico
debt consolidation program
. Here, you contact a consolidation company that goes over your finances and works with creditors to negotiate a reduction in your interest rates and late fees/penalty charges.
Consolidation loan:
This is a suitable option for those who want to get rid of bills with a lump sum payment. An unsecured
consolidation loan
is usually available at a low interest rate that requires you to make low monthly payments. However, because the payments are low, you will end up paying more in interest over the life of the loan.
New Mexico consolidation loans are available through the various financial institutions operating in the state. When you apply for one, make sure you don't have too many negative items on your credit report.
What bills are included in New Mexico consolidation?
Whether you're in Albuquerque or any other city in New Mexico, you can pay off different types of bills with consolidation programs available in those cities. Albuquerque, New Mexico debt consolidation programs help you to repay credit cards, internet payday loans, store cards, medical bills, utility bills, and collection accounts. However, some of these bills, such as payday loans and cc bills, can also be consolidated and paid off with the help of a consolidation loan. If you have federal student loans, you cannot consolidate them by taking out a New Mexico consolidation loan.
State of New Mexico (NM)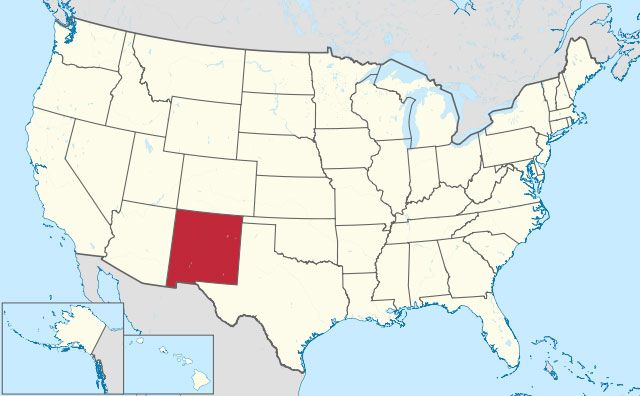 Avg credit card debt: $5,376
Delinquency rate on (credit card): 1.64%
Mortgage debt: $157,618
Delinquency rate on (Mortgage): 2.94%
Auto loan debt: $22,089
Delinquency rate on (Auto loan): 1.79%
Unsecured personal loan debt: $8,602
Delinquency rate on
(Unsecured personal loan): 6.80%
When should I choose Albuquerque, New Mexico consolidation?
Check out the conditions where a consolidation program would be ideal:
have a lot of unsecured bills.
You have a steady income and can pay every month with lower interest rates.
You're able to pay down your auto loan/mortgage.
You're using credit cards to purchase everyday items.
You're having trouble to save anything after you pay your bills.
You've made a number of late payments.
You've exceeded the credit limit on a few cards.
Creditors are making frequent calls for payment.
How do I deal with a New Mexico consolidation company?
Here are a few tips on how to deal with a consolidation company:
Check the company profile and background
When you choose to deal with a New Mexico debt consolidation company, make sure you check the company profile and service background. You can find about the company's online reputation from the records available on the BBB website.
Review terms and conditions
It is essential that you review the terms and conditions of the consolidation program before you sign an agreement. Do not accept a verbal agreement. Get everything in writing from the consolidation company.
Check what negotiations have taken place
Prior to signing an agreement with your creditor, make sure you know what agreement the New Mexico debt consolidation company has negotiated. Verify whether your creditors have agreed to accept payments through a consolidation program or whether they are expecting you to pay them personally.
Find out the maximum fee limit in your state
Several states have capped the fees consolidation companies are allowed to charge. So, prior to signing an agreement with the company, you need to check out the state limit on the fees a consolidation company can charge you. There are New Mexico consolidation companies that charge separate fee for enrollment, consultation, and maintenance of your accounts. You need to compare these charges with those of other companies and then select the one you want to deal with
Keep track of your payments
If the consolidation company makes late payments to your creditors, it'll affect your credit score badly. So, keep track of your monthly payments and monitor the statements sent by your creditors.
New Mexico debt settlement - Can you negotiate to pay less?
There are creditors and collection agencies who may agree to allow you to pay less than the outstanding principal balance on your debt accounts. You can negotiate with them by sending them a proposal to settle the bills. Use sample settlement letters to put your request in writing.
If you're unable to negotiate a settlement on your own, get help from a New Mexico debt settlement company. These companies offer debt settlement programs where they'll communicate with your creditors and convince them to forgive part of your outstanding balance. This will help reduce your burden, so that you won't default and hurt your credit score.
Case study
Scenario:
I earn about 40k a year and am 23 years old. As I live with my parents in New Mexico, I'm not paying any rent. But, am seriously drowning in debt with Amex and interest is 17%. My account is $23,000 due. Should I take out a loan and consolidate my outstanding balances?
At present, I'm paying 1.000 a month to Amex. How do I proceed in paying off my dues?
Solution:
"Consult a debt expert to find out the best possible way to resolve your financial crisis.
Still, you can either opt for debt settlement or consolidation. Choose whatever suits you best but make sure you're in right hands. Get everything in writing, if you're working with a debt relief firm and never make any advance payment without having at least one of your debts settled. This is FTC's rule.
How much
you can save
in New Mexico
FAQ on debt consolidation Albuquerque/New Mexico?
I have 5 pdls in Albuquerque, New Mexico. All the loans are going to face a renewal. I've contacted several Albuquerque consolidation companies and they've agreed to help only if I can pay them upfront fees. How do I check whether they're charging the right fee?
Ans:
You should check with your local consumer regulation agency to find out the maximum fee a consolidation company can charge for its services. If the fees charged by the company exceed the limit set by your state, then you should file a complaint with New Mexico's State Attorney General.
I've recently checked my credit report and found some collection items and a couple of unpaid medical bills. I'd like to pay off the bills and repair my credit. How do I proceed? I've found that the SOL hasn't expired. I'm in New Mexico.
Ans:
You need to send a validation letter to the collection agencies and the hospital authorities who've claimed that you owe money. If they can prove that you owe the debts, try to negotiate an alternative repayment plan with them. If you'd like to merge all your bills into a single monthly payment, enroll in a New Mexico debt consolidation program. As you clear the debt, and keep paying your other liabilities on time, your credit score will gradually improve. Learn more...
Can cc companies sue me in Albuquerque? I haven't been able to make payments for past 3 months as my salary has been decreased and I'm undergoing some medical treatment.
Ans:
Yes, a credit card company may sue you depending upon the company policy and the amount you owe. Some creditors may file a lawsuit if you're 2 months late while others may do so when you're 3 months late on payments. To avoid being sued for unpaid cc bills, you should approach a Albuquerque consolidation company and take advantage of their services. They'll negotiate with the cc companies to decrease your interest rates and waive off the late charges.