When you're tired of dealing with multiple bills and handling collection calls in South Carolina, you should consider choosing South Carolina debt consolidation. This is where you pay your bills with one monthly payment instead of making several payments each month.
How to consolidate several bills in South Carolina
If you're looking to get relief from the stress of managing several bills, you should enroll in a South Carolina debt consolidation program. This is where you get help from a consolidation company who will work with creditors on your behalf and try to get you lower interest rates in order to make your payments manageable. All you have to do is make a single monthly payment to your consolidation company that then divides it into several parts and sends it to individual creditors on your behalf. This goes on until you pay off the outstanding balance completely. Depending on the money you owe, it may take around 4-6 years to pay off your bills with the help of a South Carolina debt consolidation program or debt management program.
Alternatively, you can approach banks or a lender for an unsecured consolidation loan. These loans are usually available at low interest rates. Using this loan, you can repay your bills all at once with a lump sum payment. Learn more...
Benefits of South Carolina debt consolidation program
When you consolidate bills with a consolidation program, you get the following benefits:
Pay less interest:
A consolidation program helps you pay less in interest charges than if you were to tackle bills individually. A consolidation loan may reduce your monthly payment, but you'll have to pay more in interest throughout the loan term.
Get rid of collection calls:
When you miss payments on your bills or you make late payments at regular intervals, chances are that some creditors may sell your accounts to collection agencies. The agencies are likely to make harassing calls and threaten to file a lawsuit if you don't pay the bill. This is when South Carolina debt consolidation programs can help you. Using these programs, you can repay your bills and protect yourself from lawsuits and harassment by collection agencies.
Do away with late fees and penalty charges:
If you've made late payments on your credit cards or payday loans, you're likely to incur late fees and additional interest charges. Moreover, if the balance on your card exceeds your available credit limit, you're likely to face over-limit fees. South Carolina consolidation companies can have these fees reduced or eliminated through negotiation with your creditors.
Manageable monthly payments:
South Carolina consolidation programs give you the convenience of one monthly payment so you don't have to deal with multiple creditors and manage several bills simultaneously. Instead, you replace multiple bills with one easy payment each month.
State of South Carolina (SC)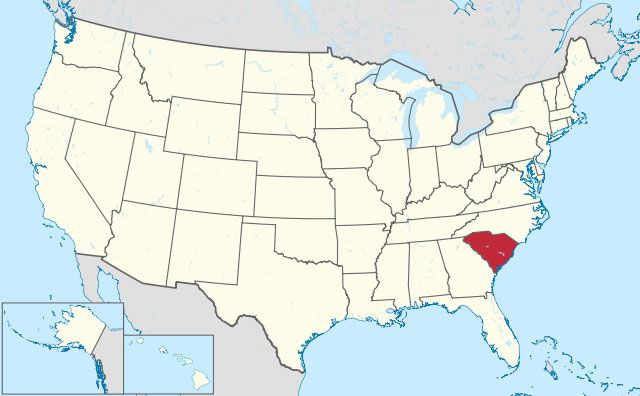 Avg credit card debt: $5,363
Delinquency rate on (credit card): 1.84%
Mortgage debt: $151,395
Delinquency rate on (Mortgage): 2.99%
Auto loan debt: $17,856
Delinquency rate on (Auto loan): 1.45%
Unsecured personal loan debt: $10,620
Delinquency rate on
(Unsecured personal loan): 4.07%
Benefits of South Carolina debt consolidation loan
A consolidation loan helps you streamline your bills into one low monthly payment.
It enables you to get rid of high interest bills especially retail store cards, credit cards, and payday loans.
You can save on interest charges on the bills that you'll pay off using the loan.
South Carolina debt settlement - A good alternative to consolidation
If you don't think you can pay off debts in small monthly repayments with a consolidation program, you can settle your bills on your own. You need to contact your creditors or collection agencies and negotiate to have your outstanding balance reduced.
If you don't wish to settle your bills yourself, get help from a licensed attorney to do it on your behalf. A South Carolina debt settlement attorney can negotiate to get your principal reduced from your current outstanding balance. Most settlement firms charge a success fee as well as a monthly maintenance fee. Learn more about how debt settlement works.
How much
you can save
in South Carolina
FAQ on South Carolina debt consolidation and settlement
I'm tired of handling creditor calls regarding cc accounts and medical bills. I'd like to get rid of them fast, but I can't afford the current monthly payments. A few days ago I received a call from one of the creditors threatening to garnish my wages. I thought only the government can garnish wages. What should I do now?
Ans: If a creditor sues you and gets a judgment from the court, they may garnish part of your wages. To avoid this situation, get enrolled in a South Carolina debt consolidation program and let the consolidation company guide you on how to tackle multiple accounts and pay off the outstanding balance on each.
I've been missing payments on a few credit cards. As a result, these accounts have been sent to collections. Should I negotiate with the collection agencies or deal with the creditors directly? Is there a program that can help?
Ans: It is better to negotiate with creditors directly. Since your accounts have been sent to collections, you have to request the creditors to pull accounts back if the accounts have not been sold to the collection agency. Once the accounts are back with the creditor, you can either negotiate with creditors on your own or enroll with a South Carolina debt settlement company to negotiate and have your balance reduced.
I have accumulated debts on 6 internet pdls. I've been receiving abusive phone calls regarding these pdls. I'd like to clear my debts and have some peace of mind. Can South Carolina consolidation help me get out of this problem?
Ans: South Carolina consolidation programs can help you merge your internet pdls into one easy monthly payment. However, if any of the lenders are not licensed to do business in SC or are violating SC's consumer protection laws, you should immediately consult an attorney licensed in SC.