When you're overloaded with store card bills, payday loans, and other debts in Virginia, and you need help to get rid of the bills, Virginia debt consolidation may be the right option to tackle your situation.
How does a Virginia debt consolidation company help?
Consolidation companies in Virginia offer various programs to help you repay your bills with low interest rates and affordable payments. First, you attend a free counseling session with a company representative who makes an assessment of your financial situation and estimates how much you can pay each month to your creditors.
Depending upon the amount you can pay on a monthly basis, the company may suggest you enroll you in a Virginia debt consolidation program or debt management program. In this program, the company representative speaks to your creditors/CA and negotiates a reduction in interest rates, late payment fees, and over-limit charges on credit cards so you can pay back the amount in small monthly installments over a short period of time.
Virginia consolidation companies help you to avoid dealing with collection agencies as the representatives manage all communication on your behalf. They offer relief programs that eliminate your chances of filing a bankruptcy and hurt your credit score.
Can I consolidate bills with an unsecured loan?
Unsecured consolidation loans are available with various banks and financial institutions in Virginia to help you consolidate and pay off bills in one large payment. Virginia lenders use the following criteria:
You must have a steady income.
Your outstanding balance should not be too low.
You shouldn't have bad credit.
State of Virginia (VA)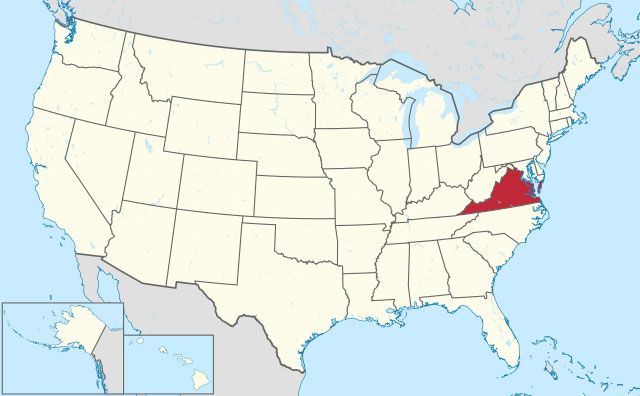 Avg credit card debt: $6,203
Delinquency rate on (credit card): 1.48%
Mortgage debt: $237,881
Delinquency rate on (Mortgage): 1.75%
Auto loan debt: $18,158
Delinquency rate on (Auto loan): 1.02%
Unsecured personal loan debt: $10,943
Delinquency rate on
(Unsecured personal loan): 2.72%
How do I select a Virginia consolidation company?
Here are some of the tips to help you choose a consolidation company that can work with your creditors to fix your payment problems:
Comparison shop
Compare a number of companies and find out how they operate. Let them explain how they can help you repay bills and reduce your burden.
Ask questions
If you have questions, don't hesitate to ask the Virginia debt consolidation company. Inquire about the fees they need you to pay. If they're reluctant to provide you with suitable answers, you try with another company.
Avoid getting lured in by non-profit companies
There are Virginia debt consolidation companies that may claim to have non-profit status, thereby giving you the impression that they offer free services. In practice, some non-profit consolidation companies do charge fees or they operate with the help of donations offered by customers and businesses.
Non-profit consolidation companies indulging in scams may lead you to a further payment mess. You may suffer a rise in interest rates and penalty charges and your credit may be damaged as well. Don't fall a prey to such companies; instead, check out their accreditation with the BBB and your local consumer protection office.
How do I consolidate my debts in Virginia Beach?
If you're in problem with your credit card payments, debt consolidation Virginia Beach companies can offer a credit card consolidation program just like any other Virginia consolidation company. Similarly, you'll come across payday loan consolidation programs when you look for options to get rid of pdls.
What if I can't afford to go for debt consolidation Virginia Beach?
If you don't think a consolidation program will serve your purpose, you can choose any of the following methods to resolve your problem.
Virginia debt settlement:
This is where you clear your debts with a lump sum payment that you can accumulate by making a monthly deposit to a trust account managed by a settlement company. The representative at the Virginia debt settlement company speaks to your creditors or CAs in order to have them forgive a part of your outstanding balance. This is to ensure that you don't have problem in paying off your bills. Under a Virginia debt settlement program, you may be able to reduce the amount you owe to your creditors.
Learn more...
Credit counseling:
This is where a credit counseling agency offers advice and tips on how to manage your bills together and pay them off. The agency evaluates your financial situation and prepares a monthly budget to help you repay your bills and control your expenses. This saves you from going into default. Learn more on
credit counseling
.
Case study
Scenario:
I'm considering filing bankruptcy in VA. I'm drowning in debt (a staggering amount - $45K). I made a decent living out of my start-up for the last couple of years. But, I used to spend beyond my means assuming all my dollars would return where they are - in my pocket! Sadly, they haven't.
There's a series of blunder I made that landed me in this tight financial spot. Both my partner and I are guarantors of personal loans to fund our start-up. Now that we're knee-deep in debt, our business isn't doing well. We don't have any real asset at this moment, not even inventory. Our revenue isn't enough to provide us with a monthly salary. All we could do now is reimburse some of our expenses. Now, we're concerned about the survival of our start-up. My debt is hindering my daily life and has even affected my mental well-being. I want to know from someone who owns shares of a company and has filed bankruptcy. What happens and how to deal with this kind of situation. I don't want to down my start-up's shutters at this hour.
Solution:
"This is indeed scary. No amount of salary/income would be sufficient enough if you can't tame your impulsive spending instinct. First of all, you need to stop making unnecessary expenses and follow a practical budget strictly. Many apps can help you to figure out your expenses based on your budget and income. Do make smart uses of these resources.
Secondly, organize all your monthly bills into discretionary and non-discretionary costs. It'd help you to keep a tab on your daily as well as monthly expenses.
Thirdly, there are debt relief options that you can take advantage of such as debt settlement/consolidation and bankruptcy. To pay off your personal debt, a legal debt settlement/consolidation program will enable you to create a platform to make reduced payments. It might be done either in the form of reduced total debt or monthly repayment amount. For instance, a debt settlement program will help you to pay off your debt pennies on the dollar, whereas, in a debt consolidation program, you'll be able to roll over your multiple debts into one and make a single payment every month.
Finally, to protect your corporation from shutting down, you can file for Chapter 11 bankruptcy. However, you must work with a bankruptcy attorney in your county (VA) to navigate through the process.
When you file Chapter 11 bankruptcy, there are certain advantages that you'll be able enjoy:
You can run your business as you want while paying your off debts on the side.
You can repay a part of your unsecured debts.
The automatic stay judgment gives you freedom from harassing creditors contacting you at home or at your business.
Due to the automatic stay, debt collectors won't harass you for payments either at your work or home.
Your secured debts will be restructured with affordable repayment amount over an extended period.
There's no debt that is non-dischargeable under Chapter 11 bankruptcy.
How much
you can save
in Virginia
What are the FAQ on consolidation in Virginia Beach, Virginia?
I'm having trouble in keeping up with my payments on my credit cards, internet payday loans, and an auto loan. I'm afraid of getting collection calls and having my car repossessed. Does Virginia law require creditors to notify me before they repossess a car or can they just come and take it away?
Ans:
The Virginia law doesn't require creditors to notify that your car will be repossessed. They can take away the car from any place where it is parked. If you wish to avoid this, you should enroll in a debt consolidation Virginia Beach program that will help you managing and paying off different types of bills.
Learn more...
I have 6 deliquent payday loans in Virginia. I pulled my credit report recently and found a few of them being sold off to collection agencies. They haven't yet called me but I'm afraid of being harassed by the agencies. What should I do?
Ans:
If the payday loans have not been sold to the collection agencies, you should ask the creditor to pull the accounts back from the collection agency. Then you should choose a
debt management plan
, take out a consolidation loan, or go for a settlement program and get your debts repaid.
I'm trying to get help with storefront payday loans. There are currently 3 accounts that I'm unable to make regular payments and pay the late fees. What should I do? Can a debt consolidation Virginia Beach program help?