If you'd like to reduce your debt burden in the state of Washington, then a Washington debt consolidation program is what you'll need. With Washington consolidation program, it'll be comfortable for you to pay off your bills as creditors/collection agencies are likely to reduce interest rates at which your bills are payable.
What are the Washington debt consolidation options?
There are primarily 2 types of Washington consolidation options available on the market. These are Washington debt consolidation programs and loans. A brief summary of each option is given below.
Washington consolidation program:
This works the same as any other consolidation program where you work with a consolidation company that will negotiate with your creditors to reduce or eliminate interest and penalties on your debts. You then make your monthly payments to the consolidation company who distributes the money among your creditors.
Washington consolidation loan:
This is a personal loan that you use to pay off bills. Using a Washington State consolidation loan, you can get rid of multiple credit cards, student loans, and payday loans with a single lump sum payment. Find out more about consolidation loans.
Once you're aware of the options, attend a free counseling session with a debt relief company to find out which option is best for you.
What options are offered by Seattle debt consolidation companies?
Seattle consolidation companies offer programs that are identical to those offered by Washington State consolidation companies.
State of Washington (WA)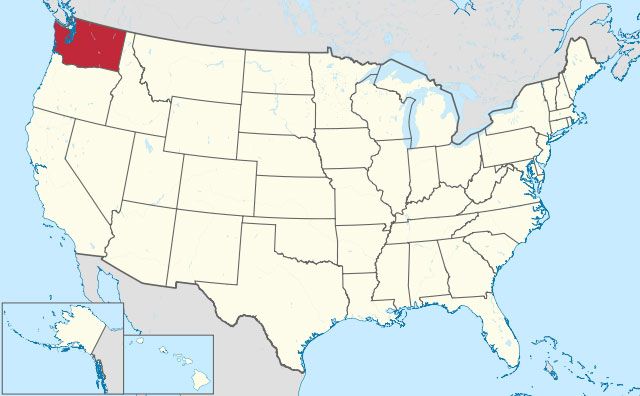 Avg credit card debt: $5,793
Delinquency rate on (credit card): 0.98%
Mortgage debt: $235,903
Delinquency rate on (Mortgage): 1.61%
Auto loan debt: $18,391
Delinquency rate on (Auto loan): 0.61%
Unsecured personal loan debt: $13,125
Delinquency rate on
(Unsecured personal loan): 2.23%
Washington debt settlement - Will creditors agree to reduce debt?
Creditors may agree to reduce the amount of principal you owe if you negotiate with them. This is where you may need help from a Washington debt settlement company or law firm. Negotiators at these companies speak to your creditors/CAs in order to convince them to decrease your balance. In return they'll charge upfront fee, monthly maintenance fees, and other fees. Learn more...
Whether you choose Washington debt settlement or consolidation, make sure you don't fall prey to scams. Check the reliability of the company/financial institution before you deal with it.
How much
you can save
in Washington
FAQ on Washington State consolidation program and loan
Can a Seattle consolidation program help me stop collection calls?
Ans:
Yes, if you approach a Seattle debt consolidation company, they'll ask you to sign a power of attorney that will prevent your creditors from contacting you once you're represented by the Washington Debt Consolidation Company.
Learn more...
A Seattle debt consolidation company once helped me pay off bills that I couldn't manage on my own. But a collection agency is now harassing me about the account. Can I have the contact details of the Washington Attorney General?
Ans:
To file a complaint against the collection agency with the Office of the Attorney General, use the following address:
Office of the Attorney General
800 5th Ave.
Suite 2000
Seattle, WA 98104-3188
You can also call the following numbers:
1-800-551-4636 (in-state only)
1-206-464-6684 (out-of-state callers)
1-800-833-6384 (for the hearing impaired)
Washington also has consumer protection offices in Bellingham, WA and Vancouver. The Washington Attorney General's main office is located in Olympia, the state capital.
Can I get Washington debt consolidation loan with bad credit?
Ans:
It depends on how bad your credit is. There are lenders who may not offer you Washington consolidation loans if your credit score doesn't meet their requirements. In this case, you should try a Washington debt consolidation program or a Washington debt settlement program.