How to do Christmas budgeting and financial planning
How to do Christmas budgeting and financial planning
How to do Christmas budgeting and financial planning
Christmas without Santa Claus? I just can't imagine. I was casually browsing through the internet and thinking about how to do Christmas budgeting effectively this year when I suddenly stumbled upon some interesting facts about Christmas and Santa Claus. I want to share some interesting information with you all.
According to folklore, the origin of the Santa Claus legend can be traced back to thousands of years. Sometime around 280 A.D there lived a monk called Saint Nicholas in Patara, a place near Myra of Turkey. He was renowned for his kindness. He gave away all his inherited belongings and wealth to the poor and moved to the countryside to serve the destitute and sick.
Christmas started to gain popularity in the 19th century. Americans transformed Christmas from a raucous festival holiday to a family-oriented peaceful festival.
common phenomenon. In one such Christmas riot in the year 1928, New York police first came out to maintain peace in the city. From that time, people belonging to the upper classes began to change Christmas celebrations from a raucous one to a peaceful get-together of the entire family.
The topic of our discussion is how to do financial planning and budgeting for Christmas.
Regardless of how much dollars you make every month and what you're shopping for this holiday season, you must stick to a holiday budget. It would prevent you from going overboard with your expenses; or else, you may incur debt that'll be difficult to pay off.
Rules to abide for financial planning for Christmas
Rule #1: You must slash your expenses
If you're so bothered about how you're going to manage your gift, travel, and food costs during the Christmas season, then you must be able to cut corners on other trivial areas of your life. You can strike off unnecessary items from your holiday list. It could be outside meals, theater visits, and other impulsive shopping sprees.
Rule #2: Create a holiday budget
It should answer your holiday shopping requirements without burning a hole in your pocket. You could be tempted to whip out the plastic at the slightest provocation. But don't overspend and stick to your budget. You should meditate and reinforce in yourself that you'll be a smart buyer this Christmas holiday season.
Here are some of the top Christmas budgeting tips which will help you.
Prepare a budget before shopping: It is important to know how much you will be able to spend on gifts this Christmas. To know the amount you can afford, you need to prepare a budget. Unless you prepare the budget, you shouldn't start searching for gifts online.
Create a list of items you want to buy:Make a list of people as well as the items you want to buy for them. You should review it and you may find that giving a second thought has helped you to cut the list in half! If your budget permits, you may, later on, think about those whom you've removed from the list.
Check your affordability:You need to check your affordability once more to be sure how much you'll spend. For this, you need to calculate your income for this month and also can take into account how much you have saved for goodies this festive season. After analyzing your total income and savings for Christmas, you can revisit the list of the items you wanted to purchase. Try to keep the purchases within your limitations. This will not give you any heartbreak in the following month.
Keep a record of what you're spending:Do not forget to keep a record of how much you're spending while shopping. Your budget plans will be of no use if you fail to reduce your expenses. Do remember that small expenses add up to make a fair amount of money. So, maintain a record of how much you have spent, starting from cookies and candies to gift wrappers. By doing so, you will know how much you are spending on each item. This will help you manage your finance during this time of the year.

Shop around before you start buying gifts:Whether you're shopping online or offline, it is always a great idea to shop around before buying Christmas gifts. You might get better deals on other websites or shops. This will also give you an idea of how much you'll have to spend and whether or not it's aligning with your budget.
Online shopping:In this festive season, you can try out online shopping. This will help you in saving money on fuel, parking as well as eating out. Also, when you shop online, you will find that you will get free shipping of your products. And, not to forget, this time, shopping online can help you stay safe.
Cash payments for items you buy: Rather than paying for the purchased items using your credit card, go for cash payments. You can opt for cash on delivery if shopping online. This will help you save money as you will find it harder to give away your cash for unnecessary items. Also, you won't incur credit card debts which will stare at your face after the festive season gets over. If you're using credit cards, make sure to repay the amount at this billing cycle. If you can't, you can take professional help to repay debt.
Avoid branded items:It is not necessary to go for branded items when you're thinking of buying gifts or even buying for yourself. A scarf made of the same material may cost you 5 times more if you buy it from a premium branded shop. So, it's better to shop from normal stores and save your hard-earned money.
Buy group gifts: If you are buying gifts for your friend's children, go for group gifts. Suppose, he/she has two kids, then you can buy a single board game for both of them, which they will enjoy playing together. This will not only save your money but will also bond those kids together.

Give homemade Gifts: It is just a myth that expensive gifts brought from high profile stores are the presents one can buy. Homemade gifts can be equally charming. What you gift can often be more important than the cost of the gift. Just try something creative which would pleasantly surprise the person for whom you are preparing the gift. The fact that you've prepared the present yourself will add to the attraction of the gift. Some good self-prepared presents include baked cookies, preparing chocolates at home, hand-made stuff, and so on.
Know when to hit the stores:To purchase gifts and decoration items you should hit the stores just a day or two after Christmas. This way you might be able to secure a 50% -75% discount on the items. You can stock up these things and use them for the next holiday season. Believe it or not, it is possible to get $3 Christmas mugs for .75 cents, a $50 100-piece ornament set for $5 at this time of the year. Go grab your decorations and presents for damn cheap. Also, check out the stores after the festive season to get some real good deals.
Purchase an exquisite yet affordable Christmas tree:This can be an expensive purchase especially if it's a live tree that is supposed to be planted in your garden. But you cannot do without a Christmas tree, can you? So, you might consider settling for a small tree from a big store where the discount will possibly be the largest. Buy the tree as late as possible because the price goes down with time. Are you game for an artificial tree? If yes, then this is the cheapest option available. Moreover, you can use that tree every year. Another great option is to make your tree. Cut an overgrown tree and plant them somewhere - It is an ideal example of nice and frugal Christmas.
Plan frugal trips during Christmas:Are you contemplating a trip during the upcoming holidays? If yes, then you should hunt for bargains. You would find hotel chains or airlines companies offering discounts at this time of the year. Surf the internet to make a comparative study and find the best deals. Try to find unusual yet attractive destinations to experience a unique yet low-cost vacation. However, the best deals are available before and after the peak season. Therefore, if possible, you can plan trips ahead of Christmas or in the next year.
Rule #3: Set up notifications from sellers
During the holidays, especially the Christmas season, retailers provide huge discounts on their stocks or put them up for sale. To take maximum advantage of their sale tactics, you can sign up for their Emails. You may create a separate Email account for shopping purposes only. When you receive newsletters from your preferred retailers in a separate account, you'd be less tempted to make any kind of impulsive purchases.
Rule #4: Earn before you spend
If you want to spend a lavish Christmas, you must pull up your socks and be willing to get your hands dirtier. Taking up a seasonal gig outside of your regular 9 to 5 job would boost your purchase power and create a financial cushion to save your day during the festivities. For instance, you may work part-time at retail stores as their regular staffs get overwhelmed with the high footfalls due to the holiday rush. You may even offer to babysit for a single, working mother. You could also find some temporary lucrative gigs at a rideshare company, shovel up sidewalks, or pet sit for people going on a long vacation overseas.
Rule #5: Keep a tab on your credit score
You may for unknown reasons, surpass your credit limit during your Christmas shopping extravaganza. But before you do that, why not have a look at your credit score? A thorough analysis of your credit rating would help you avoid the damage you'd otherwise cause due to your holiday shopping binge. Once you know where you fare as far as your credit score is concerned, it'd become easier for you to choose homemade and frugal items over the expensive ones. If you stay within your budget, you'll prevent choking your finances with heaps of unpaid bills. Try to safeguard your credit score during Christmas.
Rule #6: Honor frugal expectations
If you're low on cash this year, then there's no point in discussing with your family members about granting each one of them the latest gadget in town. Instead, honor only those expectations that you can afford. Convey your resolution to all the members of your family and ask them to cut down on their holiday shopping list to suit your budget. You could do away with gifting adult members of your family or consider exchanging gifts with one another.
Rule #7: Maximize on rewards
Don't let your cash rewards go idle. Make them work the most for you. If there's a sizable amount of cash rewards in your credit cards, then Christmas would be one of the most suitable times to take advantage of them. Any windfall at this moment will be a bonus to relieve the pain of a cash crunch. It'll help you to spend more without running the risk of breaking your bank or disrupting your budget.
Make sure you're aware of the cost of holiday debt you'd incur. Though there are several advantageous reasons to wield the plastic at your retailer's store, yet you should use it cautiously as credit card debt can dangerously go beyond your control. It can worsen your financial problems if you don't have sufficient funds to pay off your outstanding bills in full.
How can you enjoy Christmas without getting into a debt trap?
Yes, December is the month to splash, splurge, enjoy, and forget all the worries in life. It is the time to shop till the bags drop from your hand. But, it's always better to start the new year without much debt.
The actual cost of the Christmas celebrations becomes clear in the very first month of the coming year when you've to pay a huge amount of credit card debt.
It'll take a few months or more to get over the after-effects of the Christmas celebrations.
Therefore, you can follow these tips to enjoy a debt-free Christmas.
1. Discuss and get creative ideas: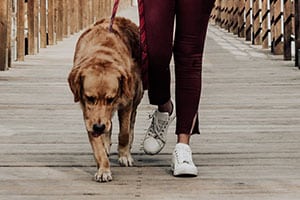 We have already discussed gifts. Here are some good ways to make your near and dear ones feel special. You don't have to spend a huge amount of money and buy expensive presents for your friends. Discuss with your family and get some creative ideas to please your friends. For instance, your best friend may not have any time to take his dog for a walk. You can do that for him without spending a dime.
2. Skip formal invitations:
If you're throwing a Christmas bash, then skip sending formal invitation letters to your friends. Send emails to your friends. The best part of sending emails is that you can invite hundreds of friends at the same time. If you do need to change the date and time of the party, you can easily do so within a few clicks as well.
3. Don't skip your bills:
Don't forget your pay bills while you're busy purchasing gifts for your friends. Remember, if you don't pay your bills, then you'll accumulate debts soon. Pay your rents, insurance premiums, tax, utility bills, and other debts on time. However, in any case, if you find that you're facing problems with bills, you can opt for consolidation to repay multiple bills through single payments.
4. Try to reduce banking costs:
Cash can help you shop within your budget. However, like everything, it has some disadvantages too. For instance, if you decide to use an ATM that is not within your bank's network, then you may have to pay some additional fees.
You may have to spend around $3 for each transaction. Moreover, the ATM will charge you a fee as well.
If you really want to use less credit cards and shop with cash, then make sure you withdraw a huge amount of money in bulk from the ATM before rushing to the departmental store.
5. Borrow only if there is no other option:
If you really need to borrow money to have a good time in this festive season, then make sure you take out a small loan. Make at least the minimum payment to avoid additional charges.
Avoid payday loans by all means as these loans will jeopardize your financial life in the future days.
But, if you're already dealing with pdl debt, then you can enroll in a payday loan settlement program to get rid of your annoying debts fast.
6. Plan a party wisely: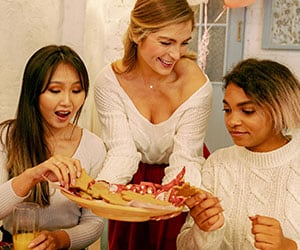 This year is not a great time to plan a party. It is always better to avoid gatherings. However, if you wish, you can plan a small party and make sure to stay safe. Also, try to look out for the areas where you can save money. For instance, food and wine. If your guests want to bring something, encourage them to do so. Someone can bring a bottle of wine whereas others can cook a specific dish and bring it to the party; yes, a potluck party is great to plan. This will help you reduce your budget for food.
How much and to whom should you be thankful?
If you're really dependent on a day care provider, then he or she deserves a reward from you. You should show your gratitude to the teacher for his or her hard work. And what about the Boss? How to make him or her happy in his festive season? Here goes the table which will be your best guide for this festive season. Have a look:
| | | |
| --- | --- | --- |
| Who deserve tip from you | Choices/ options | Suggestions |
| Babysitter | Cash/small gift from your kid/gift certificate | If cash, then not more than one or two evening's pay |
| Nanny | Personal gift from your kids/ cash | You can give cash not more than 1 week's pay |
| Boss | Simple gift/ free card/gratitude gesture | Ask your co-staff if they all want to contribute money to buy a nice gift for the boss. Sometimes no gift will be the best option. Just wish him or her to show your honor. |
| Building Handyman | Cash/ gift | Cash but not more than $40 |
| Pet sitter | Cash/small gift | Cash of one day's service |
| Housecleaner | Cash/ gift | Not more than one week's pay or gifts |
| Beauty salon person | Cash/ gift | Not more than one salon visit cost/ one haircut cost. Or maybe a nice gift |
| Children's Teacher | Thoughtful gift, restaurant gift certificate/coffee shop gift card, picture frame, a homemade gift by the kids | Ask your kids about their choice. Give priority to their thoughts while choosing gift for their teacher |
Suggestions for tip givers
Don't apologize if you can't afford cash as tip to your service providers this year. Remember they will also appreciate your heartiest gifts such as homemade jelly or walnut fudge, homemade craft, a basket full of candies etc.
If you're not sure if the tip is legally or officially accepted or not, then ask the company about their holiday thanking policy and process.
5 Money tips from celebrities that you can follow during this season
If you want to welcome Santa Claus happily, then do check out and follow the financial tips given by the celebrities.
1. Donate money to charitable organizations: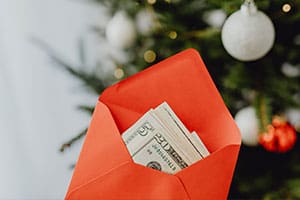 This financial tip has come from Elbert Scrooge. You can celebrate Christmas throughout the year and donate money to charitable organizations and enjoy tax benefits. You have various expenses during Christmas. You need to purchase so many gifts and other items. So, it will be better if you don't donate money during the festive season. You can easily donate to your favorite charitable organization in May when there is no shortage of funds. The charitable organization will gladly accept your money at that time of year.
2. Save energy and money:
Composer Irving Berlin gave this financial tip in his melodious composition 'White Christmas'. Whenever you think about Christmas, the snow-clad house and meadow captures your vision. What you don't visualize is that you increase your electricity bill just to keep your house warm. In fact, heating contributes to nearly 56 percent of your electricity bill during the holiday season. Use insulation carefully to save on your electricity bill.
3. Opt for economical tours:
Elvis Presley was fully aware of how a 'Blue Christmas' would be without any near and dear ones. If you're alone this Christmas, then there is no need to be sad and dejected. You can go for economical holiday tours. You can get some seats at reasonably good rates. Save some dollars by taking a flight to a place that is slightly far from your destination and travel by road to reach your holiday spot. But, this year, it'll be wise to avoid a vacation just to be safe.
4. Undertake security measures:
You must have watched how Kevin Mcllister thwarted burglars in the movie 'Home Alone'. The burglars tried to break into the house during the holidays. You might not have someone to look after your house during the holidays. You don't have to keep a security guard when you're on vacation during the holidays. All you can do is keep shrubs below the windows. You can install security alarms in your house, too. This will help you keep your house safe and lose your valuable dollars.
5. Change your job if required:
Bob Cratchit agreed to work under terrible conditions before his employer changed for the better. In real life, most people are not like Bob Cratchit. If you're not satisfied with your job, then start looking for a better option in January and February.
Before concluding this article, I would like to mention that there are thousands of ways to celebrate Christmas, but having a zero balance in your savings account is not the ideal way to step into the new year. You'd not want to become broke at the end of this year. Formulate a plan and make sure you stick to it by all means. Don't overspend or go beyond your means to please everybody. Rather save some money to welcome the New Year cheerfully.