If you're missing payments on credit cards, student loans, store cards, and medical bills in Nebraska, consolidation is what you may need. With Nebraska debt consolidation options, you can replace multiple bills with one easy monthly installment payable at low interest rates.
Nebraska debt consolidation - How it helps you
Consolidation program or loans available in Nebraska can help you get rid of different types of bills such as:
Credit/store cards:
If your credit card (cc) payments are getting out of control and your balance has exceeded the credit limit, then you should go for a
credit card consolidation
program offered by Nebraska debt consolidation companies. In this program, consolidators will talk to your creditors so that they cut back on your interest rates and reduce your late fees or over-the-limit charges, thereby making it easier to repay your bills.
If you've accumulated store card bills, you can pay them off with the help of a consolidation program (
debt management program
). In this program, you pay a certain sum of money to a Nebraska consolidation company which then divides the payment amongst your different creditors.
Payday loans:
You can pay off payday loans with the help of a consolidation program and avoid paying high interest charges. Alternatively, you can take out a Nebraska
debt consolidation loan
to repay your outstanding balance with one large payment. Thus, you'll be able to avoid harassment by payday lenders.
Medical bills:
Consolidation programs give you the chance to obtain an affordable payment structure on your medical bills. This way you can avoid getting hit with late fees on your bills.
Apart from the above bills, you can also repay utility bills, personal loans, and most other unsecured debts with the help of Nebraska consolidation companies.
State of Nebraska (NE)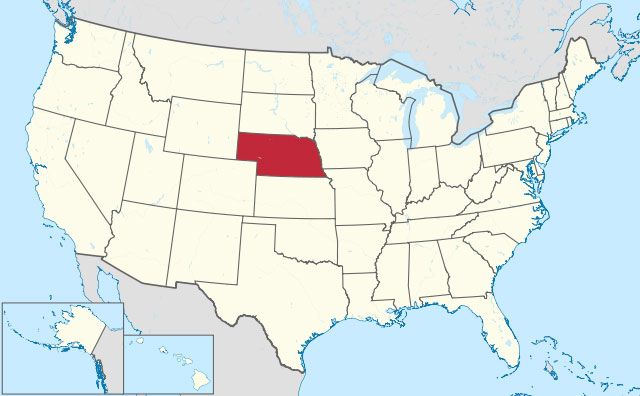 Avg credit card debt: $4,682
Delinquency rate on (credit card): 1.17%
Mortgage debt: $138,053
Delinquency rate on (Mortgage): 1.19%
Auto loan debt: $16,876
Delinquency rate on (Auto loan): 0.89%
Unsecured personal loan debt: $13,182
Delinquency rate on
(Unsecured personal loan): 2.12%
Paying off collection accounts with Nebraska consolidation
If your creditor has assigned/sold off your accounts to a collection agency, the CA is likely to call you for payment. They may violate the FDCPA and threaten you by calling at odd hours of the day. To get rid of these calls, enroll in a Nebraska debt consolidation program and pay off your bills with ease.
Debt consolidation Omaha - How it differs from consolidation in Nebraska
Debt consolidation Omaha companies offer Nebraska consolidation programs. The fee structure may differ depending on the company and not all Omaha consolidation companies can help consolidate the same types of bills.
3 Things to do when you go for Omaha, Nebraska consolidation
Check out what you need to do in order to consolidate and pay off bills successfully:
1

Stop charging on your cc bills: When you enroll in a consolidation program, stop charging on your credit cards until you've paid off your bills completely. This will prevent you from adding to your outstanding balance.

2

Make extra payments: If your financial strength increases, you should make extra payments on your bills while you're in a Nebraska consolidation program. This reduces your balance and helps you get rid of bills faster.

3

Change your lifestyle: It is advisable that you avoid unnecessary expenses and adopt a frugal lifestyle. Nebraska consolidation programs won't help if you don't track your finances on a monthly basis and stick to a planned budget.
Nebraska debt settlement can help when you can't pay in full
If you think you won't be able to afford the monthly payment in a consolidation program, you should try to negotiate to settle your debts. Make sure your creditors sign a settlement agreement that states they agree to accept the amount you have proposed to pay.
If you're not comfortable negotiating on your own, get help from a Nebraska debt settlement company. They'll speak to your creditors and have your outstanding balance reduced. So, you'll save with a settlement. However, you'll have to pay a certain amount of your savings to the Nebraska debt settlement company and possibly pay more income taxes.
Case study
Scenario
During the weekend, my inbox was flooded with letters from a local law firm saying that I've been listed as a defendant in a case filed by a collection agency. But, I haven't received any court order or notice till now. Should I ask for debt validation? Isn't it too late for that? It's terrible, and I'm clueless about what to do next. Please help.
Solution
Yes, you should. And if needed, you can use this sample to write the letter and contact the collection agency about the debt: https://community.debtcc.com/letters/debt-validation.html
Send the letter immediately via a certified mail asking the CA to validate the claimed debt. Moreover, you should consult an attorney and work with him to defend your case.
How much
you can save
in Nebraska
FAQ on Omaha and Nebraska consolidation
I need help to pay off pdls in Omaha but I can't afford the payments and late fees. What should I do?
Ans:
You can enroll in a debt consolidation Omaha program and merge all your payday loan payments into a single monthly repayment. The consolidation company will work with your creditors and try to lower your monthly payments. Alternatively, you can take out an debt consolidation Omaha loan to get rid of pdls.
I owe around $15,000 on my cc bills to the First National Bank of Omaha and I'm 6 months behind on payments. I've received a letter from the creditor threatening to charge off my accounts. Should I consolidate bills or negotiate a settlement?
Ans:
If you can pay on a monthly basis, you should enroll in a debt consolidation Omaha program instead of taking out a personal consolidation loan because taking out a loan doesn't get you out of financial problems completely. You will still have to pay off the consolidation loan in small monthly payments.
However, if you can't make monthly payments, negotiate to settle your bills for an amount less than what you're supposed to pay. Learn about ways to settle your debts.
Some of my cc accounts have been charged off. I was in a Nebraska debt consolidation program that helped me pay down my loans in smaller monthly installments. But I went through a tough time with my medical treatment and had to abandon the program. I can pay off the bills to some extent but I won't be able to make the monthly payments. What should I do?
Ans:
If a Nebraska consolidation program isn't suitable for you since you can't manage to pay on a monthly basis, it would be a good idea to try and settle your card balances. Get enrolled in a debt reduction or settlement program and let a settlement company negotiate with the collection agencies and have your balance reduced .