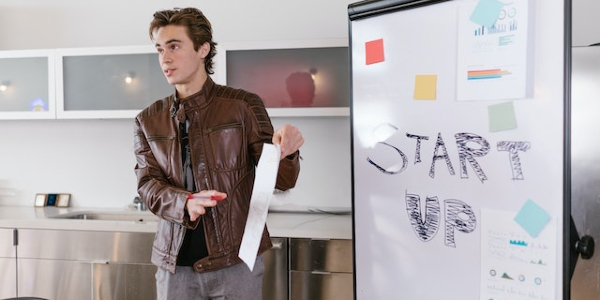 According to a survey conducted in 2022, near about 44% of Americans have a side hustle, and it is expected that this figure will continue to grow. Side jobs can be a terrific way to supplement your income in which you can indulge in your free time or discover new hobbies in any market. Side hustles have become an integral part of the financial life of many Americans who want to be financially free. Additionally, it can be crucial, especially in these unsettling times. This has also contributed to the gig economy getting a significant boost.
The financial challenges millennials are facing
Student loan debt is, undoubtedly, one of the biggest financial hurdles millennials are facing, and this is hampering their financial goals and even their financial freedom. This is also a contributing factor behind millennials turning to side hustles to earn cash. Credit card debt is also another major hurdle that is not letting millennials make money, thereby making it necessary for them to explore additional income options. Examining your unique abilities and interests is the primary step to getting the most out of side hustles, i.e., making some extra money in the process.
A little bit about picking the right side hustle for you to help you make more money
The side hustles that don't feel like side jobs at all are the finest. Obviously, the part of having a side gig is being your own boss. How much effort you're going to put in will determine how much you'll get paid. Not all side hustles can be equally profitable; however, your side gig choice should factor in your inclinations and aptitudes if your end goal is to create a successful business and make money.
Starting off small
You can easily start a side hustle by offering house-sitting or pet-sitting services. If you're a pet person, pet owners would be more than willing to let you take care of their pets while they're away. If they're happy with you, they are very likely to become repeat customers. You can provide these services on your own time, charge on a per-hour basis, and earn extra money in the process.
For those who love their furry friends
If you're a dog person, dog walking can be an excellent choice for a side hustle to start off with. You can charge on a per-hour basis for walking dogs. These services generally require no startup costs per se, and charging on a per-hour basis and working on your own hours also gives you a lot of flexibility.
Working on your own time
You can even work on your side gig during a lunch break at your office. However, make sure that you're not utilizing any of your office's resources for your side hustle. The secret is to make the most of your existing talents and interests so that you'll be more likely to continue with them and earn some extra money from them.
Regarding earning money online
Millennials, who are the first generation in history to be genuinely digital natives, have a wide range of adaptable talents that are readily applicable in today's digitally-driven industry, which they can utilize to earn money.
The requirements
There are a plethora of side hustle ideas that'll help you earn some side hustle income if you look online. Obviously, you're going to need a good and stable internet connection and a spare room if you're thinking about going down this road.
Here are a few ideas to get started
Blogging or offering an online course
For example, if you manage to write a profitable blog, that alone can earn money for you. You can explore your unique abilities and hobbies by engaging in specific side businesses that align with your interests and earn some extra income in the process. If you have expertise in something that is of interest to others, you can also consider offering an online course on that.
Video game streaming
If you enjoy playing video games, then you'll be delighted to know that you can earn money by playing games online. You can play games and stream them on a streaming platform, or you can choose to become a video game content creator. It is one of the most lucrative ways to earn money in your spare time. However, you don't need millions of followers to get started. You may test video games, teach others how to become better video game players, write about video games, launch a podcast about video games, and more.
Watching videos to earn some quick bucks
Some websites provide payment for watching advertisements, trailers, and other content, such as movies and TV series. Even though it won't make you wealthy, you can choose to spend your leisure time to watch videos online which can earn you some benefits like you can earn points that can be converted into something you'd desire, and obviously, you will earn some extra money that could help you stash away some savings, no matter how meager the amount may be.
Participating in online surveys
These side hustle ideas may also fit in seamlessly with the existing virtual environment for millennials. You can easily participate in online surveys, which are almost always completely free, and earn some extra money apart from your immediate income through activities like these.
Working a side hustle online can be convenient as well as rewarding.
If you can get paid while working a job, you genuinely have an interest in; nothing could be better than that. Taking online surveys is quite a practical side hustle idea as many people do indeed get paid for participating in them. Mostly, you can take online surveys without having to invest anything in them. Making it your own helps you to have more opportunities to succeed and earn some extra money more quickly.
The right way to look at a side hustle
Beyond just making more money and maintaining cash flow, side hustles might be perfect for other reasons as well. They may also provide a simple means of pursuing your interests. Consider your day job as an accelerator rather than a venture fund if you want to grow your side business and make money.
Vital considerations
Think of your day job as a lab where you may make the most of all the opportunities a corporate or full-time setting has to offer, including networking, career learning, and obtaining a competitive advantage. This will put you in a better position to elevate your side hustles to a full-time job and get paid even better.
Investing the extra money you earn from side hustles
To make the most of your earnings from your side hustles, it is almost imperative to invest as much of it as you can. It doesn't matter if it's little money; the point here is to take advantage of the compound interest and make even a small amount grow into serious money. If you have even a little bit of disposable income, it is imperative that you start investing right away.
The generational gap
The importance of millennials to the investment sector is growing as older generations retire at an increasing rate. Some millennials are now in their prime earning years, which enables them to save and invest more money in order to achieve their personal financial objectives. While millennials and older generations share some characteristics, millennials also have distinctive preferences on how to invest their hard-earned money.
How millennials are investing nowadays
Compared to millennials, older generations like Generation X and baby boomers typically have higher confidence in the stock market. The millennials consider that the character of the stock market is rather daunting, and it is biased against private investors. These were the reasons for their unwillingness to enter the stock market. Thus millennials have a different view when it comes to making investments.
The social impact of investing: A huge factor for millennial investors
Additionally, millennial investors are becoming more concerned with the social impact of their investments as opposed to only the financial gain. A significant portion of them stated that they would prefer to invest in businesses that align with their values.
The challenges
Millennials anticipate retiring on average at 62 years old. Despite the fact that millennials believe they will require $1.8 million to retire, that is earlier than preceding generations. Unexpected costs, taking care of family members, and school fees were all mentioned by millennials as obstacles to achieving their retirement aspirations.
Investing your extra cash: Importance
Almost anybody who plans to retire at some point must consider investing. If you want to make money, investing is the way forward.
Why you can't do without it
Cash holdings will inevitably depreciate over time as inflation reduces their purchasing power. Stocks and bonds are time-tested investments that can help you outpace inflation and even increase the growth rate of your nest egg.
When it comes to investing, millennials have a wide range of options to think about.
Stocks

Stocks have been demonstrated to be among the greatest investments to make for long-term objectives such as retirement.

A little bit about stocks as an investment vehicle

A stock represents a portion of ownership in a company, and over time, its performance ought to parallel that of the company it represents. ETFs and mutual funds allow you to purchase either individual equities or stock baskets.

What the experts say

Paw Vej, Chief Operating Officer of Financer, says, "Millennials can enter the stock market to invest their side-hustle earnings, especially during this economic recession. Stock prices will be down, creating a massive buying opportunity. Once the market recovers, they can expect to gain handsome returns."

Vej adds, "Contrary to common belief, investing in the stock market doesn't require a lot of capital. With the emergence of online brokers, the market entry cost is significantly lower than it was before. It is also easier now to track portfolios through these online services."

Expert advice for millennials

Vej advises millennials, "One good investing strategy for millennials is the dollar-cost averaging method. To do it, they need to regularly invest a portion of their income in an index fund every month. They also need to reinvest any dividends they get back into the fund. Over time, they'll see good returns. This is a strategy that any beginner in the stock market can do; they don't need to be trading experts, and they don't need to beat the market each year."

Real Estate Investment Trusts (REITs)

Particularly wealthy millennials have demonstrated a larger interest in alternative investments like private equity, commodities, and commercial real estate.

Expert commentary

Michael Alexis, CEO of "Swag" says, "One of the best ways millennials can invest their side hustle earnings is through Real Estate Investment Trusts (REITs). These are investments in property, either directly or indirectly, that provide income from rent and capital appreciation over time."

Advice for millennials having side hustle income

Regarding millennials, Alexis says, "REITs offer a great way for millennials to diversify their portfolio by accessing property options with lower entry costs compared to direct investment. REITs also provide an ideal source of passive income without having to manage the properties personally; this allows for flexibility and scalability as income grows. With returns typically higher than fixed-income securities, REITs are excellent investments for millennials keen on achieving financial security down the road."

Index funds

A little bit about index funds

Index funds are aimed at mimicking the performance of market indices like the Russell 2000 and S&P 500. Investing in stocks, bonds, and even real estate is possible with index funds. Index funds are a wonderful approach for creating a diversified portfolio because they often have low costs.

Expert commentary

McKay Simmons, Account Executive of Ignite Recruitment, says, "There are a lot of voices out there telling you to go in a million different directions because there are a lot of different options. The safest and most consistent road anyone can take is to put their savings in the S&P 500 index fund in the stock market. It's easy, and you can do it from your phone, starting with as little as $1."

Simmons's personal experience and advice

Simmons says, "I've used several apps for investing in the stock market, and I have found Robinhood to be the most user-friendly. Once you feel comfortable and have some money to risk, I would recommend real estate. Find a strategy that best fits you, and just go for it."

Roth IRA

An important factor in why Roth individual retirement accounts (IRAs) are the best option for Millennials is that people are often in a lower tax band when they are younger than when they are retired.

Advantages of investing extra money in Roth IRA

Traditional IRAs receive an upfront tax reduction, while Roth IRAs do not. However, neither the account's earnings nor qualifying disbursements will subject the account's owner to taxation. That may equate to decades of tax-free growth for Millennials and other young investors, followed by tax-free income in retirement.
The more quickly you start saving, the more likely it is that you'll have enough money for a decent retirement. A Roth IRA is a fantastic way to get started saving early.

An expert's take on investing side hustle earning in Roth IRA

Michael Chen, Growth Director of Notta, says, "One of the best ways for millennials to invest their side hustle earnings is to open a retirement account, such as a Roth IRA or 401(k). These accounts offer tax advantages and the potential for long-term growth. Additionally, investors can diversify their investments by investing in a variety of stocks, bonds, and mutual funds."

The classic "savings" account

Max Ade, the CEO of Pickleheads, says, "Classic but tried and true, saving up your extra cash right now is a good bet for saving yourself from future trouble. Our world economy has plenty of difficulties right now. Prices rise on everyday items but rarely do they fall, even as economic tensions abate."

It's a safe bet

Max further adds, "With living costs in this rising pattern, shoring up your savings isn't ever going to be a bad idea. While this isn't as fancy as investing in stocks or other ways to passively generate funds, it's going to be the safest bet for the foreseeable future.

For millennials

"You don't have to stick everything into the bank, of course, just don't forget to allot some of your money to your savings. Consider it an investment in stabilizing your future plans." This is what Max advises millennials.

Consider reinvesting into your side hustle.

Doubling down

Max Schwartzapfel, CMO of Schwartzapfel Lawyers, says, "It's not a bad idea to invest in your side hustle itself. Your side hustle is likely a job that makes use of your professional skills on your terms. It not only helps pay the bills but, in the right situations, it could well take the place of the majority factor in making ends meet."

Reinvesting in your own side hustle: Potential rewards

Schwartzapfel says, "As such, investing in making sure that you can swing your side hustle into full gear, if the need arises, can be a solid way to future-proof your life. Take some time to consider what you'd need to do if you wanted to run your side hustle as your primary source of income. It might be new and better tools for the job, higher-quality PC equipment, or maybe investing in a bit of advertising."

Dare to reinvest in your side hustle.

Max further adds, "Whatever it is, if your side hustle is something that makes you profit and you enjoy doing it, there's really no reason not to improve your ability to do the job. Investing in your side hustle is investing in yourself, and your goals are certainly worth that investment."

Invest in acquiring skills that can earn you a higher income.

"In my experience, the best way to invest extra side hustle cash as a millennial or young adult is to invest in developing new skills. I've been side-hustling ever since my time in college, and it was always a helpful way to make ends meet. But the most impactful investment I made with my side hustle earnings was to start my blog." Says Tom Blake, Founder of This Online World.

Invest in yourself: It is the best thing you can do

Max says, "The skills I learned from starting a blog helped me land many jobs in digital marketing. And it also helped me branch into freelance writing, which has become my most successful side hustle to date. This is just a personal example, but you can learn almost any skill online these days without spending a fortune."

Invest in learning in-demand skills online.

As for ideas that millennials can possibly utilize, Tom says, "You can find affordable online courses on so many topics, like programming, graphic design, e-commerce, and dozens of other lucrative skills. And if one of these skills helps you land a higher-paying job or start a profitable business, that's a worthwhile investment."

Starting a Kid's Account

"Most millennials are already full-grown adults with jobs, careers, and families. Thus, we're dealing with a very broad demographic that may look for various investment opportunities." Says Natalia Brzezinska, Marketing and Outreach Manager of PhotoAiD.

For your kid's future

Natalia is of the opinion that "To make the best out of the money you have earned with your side hustles, consider saving it for the sake of your children. The money you earn might help them with college life, tuition, or courses that help them find their place in the world."
In conclusion
Beginners in investing should start by establishing long-term objectives like retirement savings. To take advantage of tax-deferred growth, try to save money in a retirement account, like an employer-sponsored Roth 401(k) or IRA.
A decent place to start is by setting aside 10% of your income, or at the very least enough to qualify for your employer's matching contribution. Next, set up an emergency fund to make sure you have sufficient money on hand to take care of up to six months of expenses in the event of an injury or job loss.
Running out of money is millennials' top retirement worry. Compound interest makes it preferable to invest money early. The initial investment plus any accrued interest, dividends, and capital gains yield returns that increase over time. Millennials are in a stage of their lives where time is still on their side, so they should make the most of it.
With proper help you can
Lower your monthly payments
Reduce credit card interest rates
Waive late fees
Reduce collection calls
Avoid bankruptcy
Have only one monthly payment
Get Debt Relief Now
How much debt consolidation can save you