If you find yourself having trouble managing your debts in Hawaii, the first step you should take is contact your creditors and ask for an alternative repayment plan that's convenient for you. Some creditors may agree to work with you, others won't. This is when you need to get professional help to pay your bills. There are several Hawaii debt consolidation/settlement companies willing to offer programs that will give you relief from debt so that you can relax and lead a stress-free life.
What are the other ways to tackle debt in Hawaii?
Apart from debt settlement or consolidation options in Hawaii, you have other options such as credit counseling and debt management (DMP) which can help you manage your bills efficiently. Here's a brief idea of how each option works:
This is where you contact a credit counselor and get help with budgeting and other tips to help you manage your bills on your own. You will usually get free consultation when you approach a credit counseling agency.
If the counselor finds that you need more help, they may recommend a DMP. Under this plan, a counselor works out payment arrangements with your creditors. You make one monthly payment to the counselor who then distributes it amongst your creditors.
Hawaii debt consolidation program and its benefits
This is a program that helps you combine multiple bills into one debt at a low interest rate. You enroll with a consolidation company that negotiates with your creditors so that they cut interest rates charged on your credit cards, medical bills, etc. You make one low monthly payment to the Hawaii consolidation company that distributes it to your creditors. Check out the 6 steps of a consolidation program in detail.
You make one convenient monthly payment instead of many.
It's easy to track your monthly payments when you deal with one company.
Your creditors will not take legal action because you're paying on the debt.
For further details, refer to the 8 benefits of consolidation.
State of Hawaii (HI)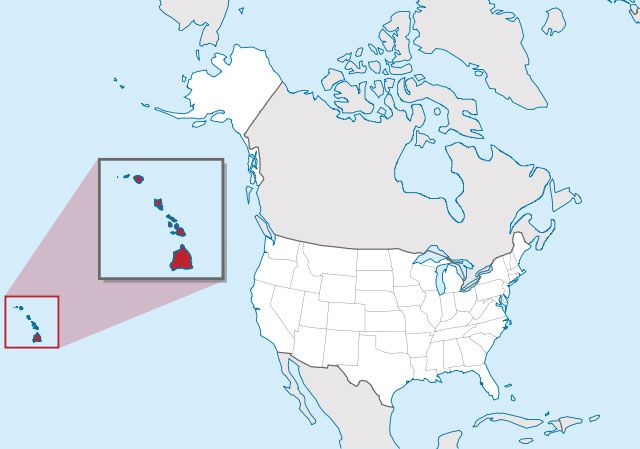 Avg credit card debt: $5,824
Delinquency rate on (credit card): 1.16%
Mortgage debt: $326,955
Delinquency rate on (Mortgage): 2.11%
Auto loan debt: $18,358
Delinquency rate on (Auto loan): 0.83%
Unsecured personal loan debt: $11,300
Delinquency rate on
(Unsecured personal loan): 1.52%
Hawaii debt consolidation loan and its benefits
This is an unsecured personal loan you can use to pay off all your unsecured bills quickly and avoid filing bankruptcy. But you need to make sure that you get an interest rate that's lower than your current rates. Moreover, you should stop using your credit card (cc) bills and refrain from taking out new loans until you get your finances back in order.
Hawaii debt settlement programs - Pros and Cons
If you have high interest credit cards and you're having problems making the minimum payments, it's time you negotiate a settlement with your creditors.If you're skeptical whether or not you'll be able to work out a settlement on your own, try getting help from a Hawaii debt settlement company.
The representatives at the Hawaii debt settlement company will ask you to send your monthly payments to the company. Once you've saved up a certain amount of money, the Hawaii debt settlement company will attempt to negotiate with your creditors to accept a lower principal amount. Use the debt settlement calculator and get an estimate of how much your balance can be reduced.
Which is the most suitable debt relief option in Hawaii?
Since your financial situation is unique, the option you choose to pay your bills on time should be one that fits your needs. So, what you need to do is calculate the total amount you owe and figure out the types of accounts you have. Then compare the ways to repay your bills and weigh the pros and cons of choosing Hawaii debt consolidation, settlement, or DMP. Only then you'll be able to understand which option will benefit you the most.
Can debt consolidation program help to pay off payday loans?
Payday loans offer fast cash in urgent situations at high-interest rates. If you have got a huge number of unexpected bills and there is no emergency fund or fresh paycheck, then you can depend on a payday loan in Hawaii in the following situations:
You need only $600 to cover your unexpected expenses. In Hawaii, the maximum loan amount you can get is $600.
You can pay off the loan within 32 days because refinancing isn't allowed in this state.
You can pay 459% APR on the loan.
If you can't pay off payday loans within 32 days, then the best way to tackle the situation is to enroll in a Hawaii debt consolidation program.
The debt consolidation program in Hawaii can help to cut down the APR on the payday loan. It helps to consolidate multiple payday loans into a single monthly payment plan. You can get sufficient time to pay back loans at a low-interest rate and avoid paying extra fees.
Steps to choose a payday loan debt consolidation company
When you're in payday loan debt and stressed due to incessant collection calls, it can be tough to make the right decision. When you need help with debt consolidation, legitimate debt relief companies in Hawaii can help you with tackling mounting loans easily. Use the following tips to select the best company in town:
Look at the BBB rating: A good BBB rating indicates that a company is trustworthy whereas a poor rating indicates that a company is not trustworthy. Find out how many people have complained about the company and what steps they have taken to resolve them. BBB rating ranges from A+ to F. A company with an A+ rating is worth considering since they have met all the quality parameters of BBB.
Check out the reviews: Read the online reviews because they highlight both the positive and negative aspects of debt consolidation companies. Know what people are talking about the company. Are they satisfied with the company's services? Is the company functioning in an untrustworthy manner? Get all the details.
Try a free debt consultation: The fastest way to know the people who will help you is to chat with them over the phone. Submit your payday loan details on the 'sign-up' form on the website for a free counseling. Talk to the counselor and ask loads of questions before making the final decision. If the counselor is too pushy, then that's a red flag.
Check out the Facebook page: Post your questions on the Facebook page of the company. See if you get any responses. Read their posts minutely. Are they logical? Do they relate to you? How many members are there? Read their comments carefully.
Read their blog posts: Most legitimate debt relief companies have a blog nowadays where you can get their latest updates. Read those blog posts and see if the content is informative. If the blog posts are valuable, then that's a positive sign. The company is taking the time and using the resources for developing useful content for the customers. This indicates that they are concerned about their customers.
Don't panic if there is no blog. Spend some time on the website. Read what they've put out there.
Case study
Scenario:
I have a few credit cards with balances and am contemplating negotiating down and paying off one of the cards balances. Does anyone have a sense of the damage to a credit report for getting the credit card company to accept less than all their owed and closing the account in Pearl City, Hawaii??
Solution:
Yes, you may. But before that, you need to keep in mind a couple of essential points. First, your debt negotiation (or debt settlement) company should have an office in your city so that you can work with them closely. Make sure they have all the necessary credentials to negotiate on your behalf with your creditors.
According to FTC, you shouldn't have to pay for any service without having any of your debts settled by the negotiators. Get everything in writing and in case of violation of terms & conditions, contact your state's attorney general or the Consumer Financial Protection Bureau.
How much
you can save
in Hawaii
FAQ on Hawaii debt consolidation and settlement
I live in Hawaii and have cc bills worth $120,000. I'm late on a number of payments on some of these cards. Can the credit card company take away my car?
Ans: The credit card companies will not be able to repossess your car unless you have paid off the loan you took out to buy the car and they get a judgment lien put on your car. If you choose to use the Federal exemptions in Hawaii, you will be able to keep any equity in your car up to $2,575. To avoid getting a judgment lien on your car, contact a Hawaii debt consolidation company or a Hawaii debt settlement company for a free debt consultation.
I have 11 pdls and cannot keep up with the payments and fees. My husband isn't aware of these loans and wonders where my money goes. I'm having a tough time managing the household expenses. I've just applied for 3 more loans to tackle the situation. Please help!!
Ans: Taking out additional debt consolidation loans in Hawaii will not solve your problems. You should first check with Hawaii's Department of Commerce & Consumer Affairs Division of Financial Institutions to make sure any internet payday loans you have taken out are legal. If the lender is not licensed to do business in your state, you only owe the principal. However, if you find that the loans are legal, then you can consult a Hawaii consolidation company and let them negotiate lower interest rates with your creditors.
3 years ago I received a judgment on cc account and recently a lien was placed on my property. Is it legal for a cc company to place a lien on my home for unpaid cc accounts? Currently I have medical bills and 4 credit cards to be paid off and I don't think I can pay off the entire amount I owe. What should I do?
Ans: Any unsecured debtor can sue you for an unpaid debt, and if they win, they can get a judgment lien placed on your property. A Hawaii debt consolidation program or a Hawaii debt settlement program will not help you get rid of your judgment lien, but it will help you manage your other bills so you can pay off the lien and get it released.
Are debt consolidation companies legitimate in Hawaii?
Ans:
As we have already discussed in the steps of choosing a debt consolidation company in Hawaii, consider the following things:
Good BBB rating
Satisfying online reviews
Free debt consultation
Check out Facebook reviews
Read the blog posts
Can you settle or consolidate when you have discharged debts through bankruptcy 2 years back in Hawaii?
Ans: Yes. You can enroll in a debt consolidation or settlement program in Hawaii even after discharging debts through bankruptcy.